Top Story
MBSE: The Unseen Navigator to Mars
September 23, 2019
CAASE19 Virtual Conference keynote demonstrates how model-based systems engineering is guiding the next Mars Rover project.
NASA's Jet Propulsion Lab Picks SciArt's Generative Design Tool
October 2, 2020
SciArt's topology optimization engine generates the lightest weight solutions for complex design problems, the company reports.
MBSE: The Unseen Navigator to Mars
September 23, 2019
CAASE19 Virtual Conference keynote demonstrates how model-based systems engineering is guiding the next Mars Rover project.
Digital Engineering and NAFEMS Americas Launch CAASE19 Virtual Conference
September 3, 2019
The virtual conference will explore the use of simulation and analysis across the design/development process.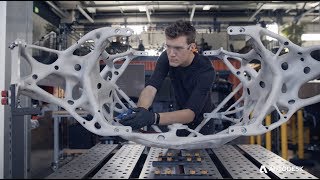 JPL Explores How to Build an Interplanetary Concept Lander
August 8, 2019
In this video learn how NASA's Jet Propulsion Laboratory teams with Autodesk to explore new approaches to designing an interplanetary lander.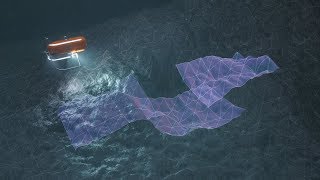 Ocean Explorer Targets Terrestrial and Extraterrestrial Waters
May 1, 2019
WHOI and NASA/JPL are designing an autonomous sea drone capable of exploring the hadal zone, up to almost 7 miles below sea level.
NASA Jet Propulsion Laboratory
February 1, 2019
The Jet Propulsion Laboratory is a federally funded research and development center and NASA field center in La Cañada Flintridge, California.
NASA, Microsoft Launch Project Sidekick
July 2, 2015
The initiative is focused on using virtual reality technology on the International Space Station.
Building Robot First Responders
June 1, 2015
Behind the scenes at the DARPA Robotics Challenge Finals.
3D Printing Helps Launch Satellite Mission
February 1, 2015
NASA's Jet Propulsion Lab turned to additive manufacturing to lower cost and weight of new satellite antenna array supports.
Velodyne LiDAR Helps Develop RoboSimian Robot
December 12, 2014
The device is to compete in the 2015 DARPA Robotics Competition in June.
Latest News
Keeping Pace With Needs of Workstation Users
Post-pandemic, engineers and designers want a balance between power and form factor for the newest workstations.
RAPID + TCT to Return to West Coast in 2024
AM industry reportedly growing at a rate of 21% through 2027, according to SME.
FREE WEBINAR DEC. 14: Building Shared Context for Effective Digital Twins
In this Rescale webinar, learn how HPC and artificial intelligence can optimize industrial digital twins.
Industry Leaders Shift Strategies to Harvest AI Spring
AI-powered simulation and natural language input poised to become the norm.
Stratasys Partners with Siemens Healthineers
The joint development leverages Stratasys' PolyJet and RadioMatrix technology with Siemens Healthineers' advanced algorithm for scanned patient images.
6K Additive Receives Recycled Content Certification
6K Additive earned the third-party certification from sustainability verification leader SCS Global Services.
All posts