Top Story
Medical Device Design: Getting to Yes
April 30, 2020
There's more to designing medical products than great ideas and a desire to make a difference
NCDMM's Dr. Dean Bartles Named to National Small Business Association Leadership Council
May 21, 2020
Leadership council advocates for America's small business community.
Medical Device Design: Getting to Yes
April 30, 2020
There's more to designing medical products than great ideas and a desire to make a difference
Penn State Chooses ROBOZE One+400 Xtreme to Develop Plastics for AM
February 17, 2020
Quality standard plastic 3D printing capabilities added to one of the premier academic institutions in additive manufacturing in the United States.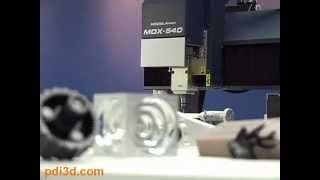 Sponsored Content
Rapid CNC Prototyping—On the Desktop
February 3, 2020
Product Development Inc. has put together an article and infographic explaining exactly how the line of Roland desktop prototyping CNC machines the company offers can eliminate many of the pain points involved in this process.
Oakley Leverages AM to Reimagine Design Processes
January 31, 2020
HP Jet Fusion 3D printer promotes greater and faster design iteration, helping Oakley bring new prototypes to life.
RIZE Partners with Dassault Systemes
December 29, 2019
The jointly offered solution will enable users of Dassault Systèmes' 3DEXPERIENCE platform to leverage RIZE 3D Printing technology to build intelligent parts with smarter workflows.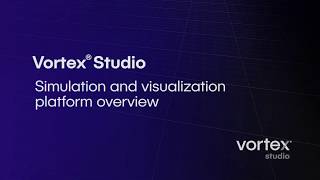 CM Labs Releases Vortex Studio Update 2019c 
December 17, 2019
Vortex Studio 2019c features integration with Unreal Engine and vessel simulation capabilities from MARIN and more.
BASF Acquires 3D Printing Service Provider Sculpteo
November 27, 2019
Acquisition said to provide access to new materials and technologies for customers of BASF and Sculpteo.
Editor's Pick: 500,000 Colors Produced From One 3D Printer
October 30, 2019
Stratasys J850 3D printer and the new materials released with it advance use of 3D printing throughout the design process.
OnScale and SoftMEMS Collaborate with Mentor to Announce a New Workflow for MEMS Digital Prototyping
October 24, 2019
The integrated workflow allows MEMS engineers to accelerate product development and shift cost away from physical prototyping processes to digital prototyping, companies say.
Plas-Fit Publishes 3D Parts Catalog on TraceParts Platform
September 5, 2019
Manufacturer of pipe fittings and advanced plastic products in Israel and Europe has published over 14,000 CAD files of mechanical and hydraulic parts.
New Biobased Polymers to Arrive on Market in 2019 
August 20, 2019
IDTechEx looks at the key manufacturers of biobased polymers and production methods and capacities in its latest report
Increasing the Productivity of Metal AM via Partnership
July 26, 2019
nTopology's partnership with Betatype yields 28% reduction in build time for rocket nozzle part.
Ventura-based XponentialWorks Doubles Size of Innovation Labs
July 18, 2019
Company opens facility focused on creating new manufacturing 4.0 jobs and tech.
Subseas Engineering Company Uses Vortex Studio to Advance Mobile Robotics Fleet
July 15, 2019
Oceaneering Inc. aims to reduce training times and increase mission readiness through high fidelity, real-time 3D simulations.
Latest News
AMD, Lenovo Introduce 64-Core Workstation
Leonovo P620 poweredy by Ryzen Threadripper PRO Processor
HP Donates D300e BioPrinters to NGOs, Universities, and Research Institutions
Company also donates $100,000 (US) to Spanish National Research Council (CSIC) through the HP Foundation to research possible treatments for the...
Zuken Releases CR-8000 2020 for Electronic Design
3D multi-board EDA environment features enhancements to schematic design, integration with Keysight and Ansys.
A Head for Reverse Engineering
Eco-friendly plant holder designer teams with Exact Metrology on reverse engineering project.
All posts