Top Story
FREE WEBINAR: Highly Virtual Prototyping for Electronic Performance in Connected Devices
October 19, 2020
Discover how to speed up the design process for electromagnetic products.
Sponsored Content
How to Choose the Right 3D Printer
January 6, 2021
Advances in 3D printing make it ideal for prototyping, customized molds, manufacturing aids, and end-use parts. As a result, more companies are purchasing fused filament fabrication (FFF) 3D printers to streamline their production processes. But choosing the right 3D printer...
FREE WEBINAR: Highly Virtual Prototyping for Electronic Performance in Connected Devices
October 19, 2020
Discover how to speed up the design process for electromagnetic products.
Industry Supplies Launches Macro Production 3D Printing Platform  
September 28, 2020
A suite of 3D printers conceived to seamlessly transition from product development to manufacturing. 
Ventilator Project Spurs Inventive Collaboration and Design Under Lockdown
July 31, 2020
Designers and engineers rethink ventilator functions, prototyping and production.
Major League Adjustments
July 31, 2020
Innovation still continues in the sporting world; this field is somewhat unique as it's an intimate mesh of physics, engineering and biology.
NCDMM's Dr. Dean Bartles Named to National Small Business Association Leadership Council
May 21, 2020
Leadership council advocates for America's small business community.
Medical Device Design: Getting to Yes
April 30, 2020
There's more to designing medical products than great ideas and a desire to make a difference
Penn State Chooses ROBOZE One+400 Xtreme to Develop Plastics for AM
February 17, 2020
Quality standard plastic 3D printing capabilities added to one of the premier academic institutions in additive manufacturing in the United States.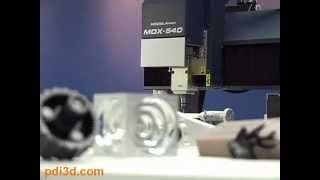 Sponsored Content
Rapid CNC Prototyping—On the Desktop
February 3, 2020
Product Development Inc. has put together an article and infographic explaining exactly how the line of Roland desktop prototyping CNC machines the company offers can eliminate many of the pain points involved in this process.
Oakley Leverages AM to Reimagine Design Processes
January 31, 2020
HP Jet Fusion 3D printer promotes greater and faster design iteration, helping Oakley bring new prototypes to life.
RIZE Partners with Dassault Systemes
December 29, 2019
The jointly offered solution will enable users of Dassault Systèmes' 3DEXPERIENCE platform to leverage RIZE 3D Printing technology to build intelligent parts with smarter workflows.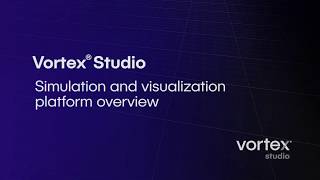 CM Labs Releases Vortex Studio Update 2019c 
December 17, 2019
Vortex Studio 2019c features integration with Unreal Engine and vessel simulation capabilities from MARIN and more.
BASF Acquires 3D Printing Service Provider Sculpteo
November 27, 2019
Acquisition said to provide access to new materials and technologies for customers of BASF and Sculpteo.
Editor's Pick: 500,000 Colors Produced From One 3D Printer
October 30, 2019
Stratasys J850 3D printer and the new materials released with it advance use of 3D printing throughout the design process.
OnScale and SoftMEMS Collaborate with Mentor to Announce a New Workflow for MEMS Digital Prototyping
October 24, 2019
The integrated workflow allows MEMS engineers to accelerate product development and shift cost away from physical prototyping processes to digital prototyping, companies say.
Latest News
NVIDIA Announces CPU for High-Performance Computing
Los Alamos, Swiss Supercomputing Center build CPU-powered supercomputers with a focus on AI.
Dassault, STMicroelectronics, Others Team Up to Create Software Republique
New collaboration to serve as an ecosystem for intelligent and sustainable mobility.
MachineWorks 8.3 Release Debuts
MachineWorks' surface detection capabilities have been upgraded.
NVIDIA Launches Omniverse Design Collaboration and Simulation Enterprises
Computer makers launch workstations and NVIDIA-certified systems for Omniverse; BMW Group, Ericsson, Foster + Partners, WPP among early adopters.
All posts