5G Resources: PTC on 5G's Impact—Faster Apps, Better AR-VR
December 3, 2018
5G network expected to improve AR-VR experience, better industrial IoT apps, and better digital twin applications. ThingWorks developer PTC discusses 5G's impact. ABI Research publishes forecast on 5G network slicing's benefits.
CAD UI in Metamorphosis
February 1, 2018
Desktop-centric CAD user interfaces are transforming to keep up with touch displays and AR-VR gear.
PTC to Boost Enterprise Mixed Reality with Microsoft HoloLens
October 18, 2017
PTC  announced that it is working to create enterprise mixed reality (MR) experiences with Microsoft HoloLens.
ANSYS, PTC Partner To Bring Simulation to the Industrial Internet of Things
May 31, 2017
The pair announced plans to develop a platform solution that will allow ANSYS engineering simulation capabilities to be easily added to apps built on PTC's ThingWorx IIoT platform.
PTC Debuts Kinex, Latest Industrial IoT Apps Built on ThingWorx
April 14, 2017
The Kinex product family will be comprised of Industrial Internet of Things (IoT) applications.
PTC Announces ThingWorx Analytics Builder
October 14, 2016
The addition to ThingWorx provides an interface for managing analytic models.
NetComm Wireless Receives ThingWorx Certification
June 30, 2016
This gives customers the capacity to manage, update and configure devices.
IOT World 2016: Using Artificial Intelligence to Harvest Business Intelligence
May 17, 2016
Ushered in by the fast-paced beat of La Roux's "Bulletproof," Gavin Whitechurch, founder of IoT World, stepped up to the stage to deliver his welcome address at IOT World.
ThingWorx 7 Now Available
May 10, 2016
The platform has added a Utilities module, public cloud integration and developer tools.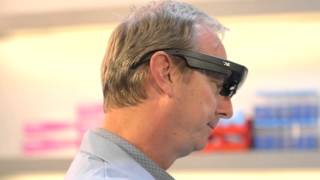 PTC Draws On Augmented Reality to Round Out its IoT Vision
February 1, 2016
Using an augmented reality platform to overlay digital data, companies can elevate interaction with a product to provide service operators with detailed instructions or facilitate design reviews for engineers.
Windchill 11 Bridges IoT With PTC's PLM Roots
November 30, 2015
PTC's newly announced Windchill 11 PLM system, is enabled by the ThingWorx technology to connect the digital world to the physical world for IoT-driven product design.
Looking for the Ghost in the Machine
June 1, 2015
Thinking of the Industrial Internet of Things as just a series of connectivity projects narrows the scope of opportunity.
ThingWorx 6.0 Ships
May 6, 2015
The platform now has a pluggable data store model and expanded security support.
Infobright Joins ThingWorx Ready Partner Program
March 19, 2015
The company is a developer of IoT data analytics platforms.
IoT Design and Development
March 1, 2015
IoT development platforms help bridge software, hardware development gaps in the design workflow.
Latest News
Hexagon Launches Mould and Die Suite
Aim is to empower teams to simplify the work of complex manufacturing.
Notilus Marine Plugins Expanding
Design plugins made for the maritime industry.
FEA In the Age of Cloud
Specialized infrastructure providers fill a need in HPC-powered simulation.
Intel Innovation Day: CEO Outlines AI Roadmap, Xeon Split, and Partnerships
Intel outlines vision for Siliconomy, AI-powered PCs, and strategies to separate Xeon CPUs into P and E Processors
Introducing SprutCAM X 17 and SprutCAM X Robot 17 CAD/CAM/OLP Solutions
SprutCAM Tech has released new versions of its flagship CAD/CAM/OLP software products.
3D Systems Shares CFO Transition
Michael Turner is stepping down as the company's chief financial officer (CFO), effective October 15, 2023.
All posts