Top Story
The New Age of GPU-Driven Product Design
June 1, 2019
Software companies are finding ways to accelerate CAD with GPUs beyond graphics and rendering.
Redefining What's Possible with High-Fidelity GPUs
June 6, 2019
What are you missing with good enough graphics processing vs. top-of-the-line graphics? It depends on how much you simulate and render complex models and scenes.
The New Age of GPU-Driven Product Design
June 1, 2019
Software companies are finding ways to accelerate CAD with GPUs beyond graphics and rendering.
New Mobile Workstations Launch with NVIDIA Quadro RTX
May 28, 2019
New systems feature AI, ray tracing and VR.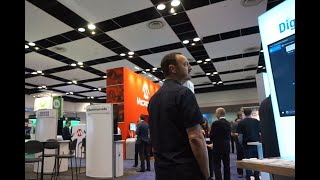 5G Concerns and Opportunities at IoT World 2019
May 15, 2019
Anxieties and opportunities around 5G at IoT World 2019, One-Click VR from Luxion KeyShot, ASSESS Congress set for October
Rendering CAD Models Fit for Marketing
May 10, 2019
Connected companies need to communicate visually from engineering to the end user using high-quality renders.
Eurocom Adds Quadro GPUs to Mobile Workstation
May 7, 2019
The Eurcom Sky X7C now supports a total of three GPU families from NVIDIA.
Nemetschek Brand Maxon Acquires Redshift Rendering Technologies
April 11, 2019
Redshift is the developer of the Redshift rendering engine, a flexible GPU-accelerated renderer.
Partner Content
NVIDIA RTX Could Change Use of Raytraced Rendering
April 8, 2019
A mix of AI-powered denoising and raytracing poised to promote real-time product views.
Foundry Launches Modo 13
March 26, 2019
First in a series of three installments of 3D modeling software series delivers native support for GPU-rendering with AMD Radeon ProRender.
Editor's Pick: Next-Gen Design Visualization with Asset Management
March 20, 2019
Chaos Group V-Ray Next for Rhino 3D offers a new design visualization workflow.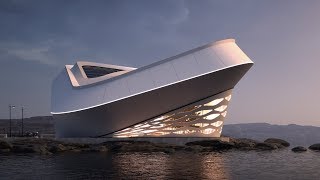 Chaos Group Launches V-Ray Next for Rhino
March 20, 2019
Photoreal Renderer becomes project control center, bringing new abilities to visualization experts working in Rhino and Grasshopper.
Chaos Group Releases V-Ray Next for Rhino
March 18, 2019
Photoreal renderer tools have expanded the core capabilities of Rhino and Grasshopper, linking photorealistic rendering, scene intelligence and asset management into a workflow, according to Chaos Group.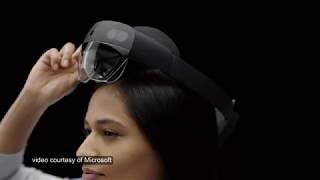 DE News Roundup March 15, 2019: HoloLens 2, V-Ray Next for Rhino, GTC and COFES, more
March 15, 2019
Microsoft debut HoloLens 2 at MWC, Chaos launches V-Ray Next for Rhino, NVIDIA gets ready for GTC, and more
Analyst JPR Releases Report on Raytraced Rendering
March 5, 2019
JPR's report The Global Market for Ray Tracing Software covers technology's evolution and applications
NVIDIA Quadro RTX 8000 Now Available from PNY Technologies
February 25, 2019
Latest News
Editor's Picks: June 6-12, 2019
One of the picks will be chosen as DE's Editor's Pick of the Week.
New SURFCAM Release Now Supports Fast 5-Axis Machining Tool
Software features barrel cutter support, performance improvements and new gun drilling cycle.
America Makes TRX+ @NIAR Technical Review and Exchange Event Headed to Kansas
Speakers at the two-day event include Cindy Ashforth of the Federal Aviation Administration, Chris Holshouser of NIAR, and Doug Hall...
Materialise Receives FDA Clearance for Cardiovascular Planning Software Suite
Introductory Workflow, Mimics Enlight Mitral provides support for transcatheter mitral valve replacements
All posts