Top Story
Coming up ACES
January 1, 2019
Automated, connected, electric and shared (ACES) vehicles present new design challenges.
BETA CAE Systems Releases New Version v22.0.0 of its Software Suite
July 12, 2021
As one example, solutions for electronic CAD, recently introduced in previous ANSA versions, have been further enriched with the introduction of a dynamic wizard.
Editor's Pick: Empowering MCAD/ECAD Collaboration with Altium CoDesigner
June 2, 2021
MCAD/ECAD capability keeps electronic and mechanical designs in sync.
ECAD-PORT Releases Ecosystem
February 23, 2021
The new system provides quick access to quality electrical component data.
CADENAS Offers Support via eCATALOGsolutions Platform
November 23, 2020
How component manufacturers can provide their digital product data for common CAE systems like EPLAN, Zuken e3.series, NX Electrical, Automation Designer or AutoCAD Electrical.
Editor's Pick: A comprehensive toolset for electronics design and testing 
October 21, 2020
Keysight Technologies PathWave suite update includes five new modules to help engineers remove computational limitations that traditionally make electronics design more complex.
Radica Software Partners with Onshape on Electrical CAD
October 20, 2020
Electra Cloud now available on Onshape's app store to offer end-to-end solutions including 3D, electrical, pneumatic hydraulics and soon piping and instrumentation diagram.
Harvey Mudd College Professor on Teaching Robotics, Circuit Design in Lockdown
May 11, 2020
Harvey Mudd College Professor continues teaching circuit design and robotics lab courses under lockdown using take-home Arduino kits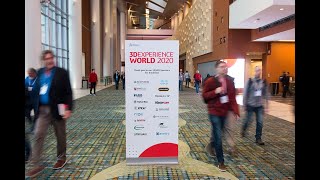 3DEXPERIENCE World 2020 Highlights, Altium Launches Web-based PCB Viewer, AMD Releases Radeon Pro W5500
February 20, 2020
SolidWorks World returns under parent company Dassault Systemes' 3DEXPERIENCE Brand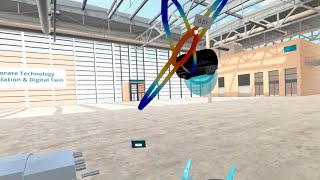 Autodesk Fusion adds ECAD tools, Siemens develops CAD for VR, JPR publishes CAD report, more
February 6, 2020
Autodesk Fusion adds ECAD tools, Siemens develops CAD for VR, JPR publishes CAD report, more
Nano Dimension Introduces DragonFly LDM for Continuous Digital Manufacturing of Electronics
July 26, 2019
HENSOLDT tests the DragonFly LDM additive manufacturing technology and discusses the results.
Keysight Technologies Enhances Design Workflows with New PathWave Design 2020 Software Suite
June 4, 2019
The new software suite reduces setup time, automates routine tasks, provides faster simulation and analysis, according to Keysight Technologies.
COMSOL Produces Tools to Support Microwave and RF Engineers
June 4, 2019
Tools target those working in 5G, IoT, automotive radars and satellite communications.
Siemens Introduces Validation Program to Accelerate Autonomous Vehicle Development
May 17, 2019
Siemens' PAVE360 provides a comprehensive environment for multi-supplier collaboration across the automotive ecosystem for the development of next-generation automotive chips, according to the company.
AIStorm Introduces Real-Time AI-in-Sensor Solutions
March 11, 2019
AI-driven sensor solutions are made for driver assistance, mobile handsets, cameras and IoT.
Siemens Launches Enterprise-Class Embedded Linux Solution
February 26, 2019
New enterprise-class binary Mentor Embedded Linux solution is a commercial distribution that is designed to reduce risk and accelerate productivity for medical, industrial, aerospace and defense application.
Latest News
NOV. 3 - FREE WEBINAR: Fast, Accurate, Scalable Multiphysics Simulation in the Clou
Learn how the cloud-native engineering simulation platform SimScale removes the traditional technical and economical barriers created by legacy CAE software.
Siemens Launches Xcelerator Portfolio as a Cloud Service
As part of its transition to a new SaaS business model, Siemens Digital Software Industries launches its entire Xcelerator portfolio...
Ford and Ansys Accelerate Development of Next-Generation Predictive Headlight Technology
Ford engineers use optical simulation solutions from Ansys for development of predictive smart headlights.
Aras Announces Roque Martin as New Chief Executive Officer
Peter Schroer transitions to Aras Board of Directors.
All posts