E-CAD Tool Streamlines PCB Design
June 24, 2022
Newest release of eCADSTAR includes new model management library, semi-automatic routing.
Altium Kicks Off Electronic Design Program
March 18, 2022
This hands-on course takes college students from the basics of electronics to designing their first printed circuit board (PCB).
SPK Releases vCAD
January 14, 2022
Product enables instant creation of engineering cloud workstations, preconfigured with software and setup.
3D CAD and CAE Catalogs Available in SOLIDWORKS Electrical 3D
October 26, 2021
Collaboration exists between MCAD and ECAD thanks to integration of multi-CAD product data in SOLIDWORKS Electrical 3D.
BETA CAE Systems Releases New Version v22.0.0 of its Software Suite
July 12, 2021
As one example, solutions for electronic CAD, recently introduced in previous ANSA versions, have been further enriched with the introduction of a dynamic wizard.
Editor's Pick: Empowering MCAD/ECAD Collaboration with Altium CoDesigner
June 2, 2021
MCAD/ECAD capability keeps electronic and mechanical designs in sync.
ECAD-PORT Releases Ecosystem
February 23, 2021
The new system provides quick access to quality electrical component data.
CADENAS Offers Support via eCATALOGsolutions Platform
November 23, 2020
How component manufacturers can provide their digital product data for common CAE systems like EPLAN, Zuken e3.series, NX Electrical, Automation Designer or AutoCAD Electrical.
Editor's Pick: A comprehensive toolset for electronics design and testing 
October 21, 2020
Keysight Technologies PathWave suite update includes five new modules to help engineers remove computational limitations that traditionally make electronics design more complex.
Radica Software Partners with Onshape on Electrical CAD
October 20, 2020
Electra Cloud now available on Onshape's app store to offer end-to-end solutions including 3D, electrical, pneumatic hydraulics and soon piping and instrumentation diagram.
Harvey Mudd College Professor on Teaching Robotics, Circuit Design in Lockdown
May 11, 2020
Harvey Mudd College Professor continues teaching circuit design and robotics lab courses under lockdown using take-home Arduino kits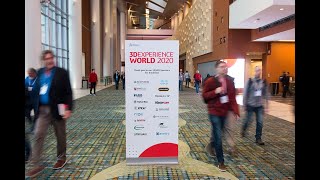 3DEXPERIENCE World 2020 Highlights, Altium Launches Web-based PCB Viewer, AMD Releases Radeon Pro W5500
February 20, 2020
SolidWorks World returns under parent company Dassault Systemes' 3DEXPERIENCE Brand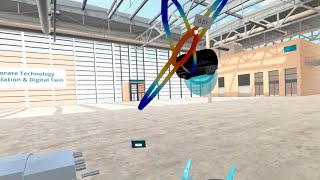 Autodesk Fusion adds ECAD tools, Siemens develops CAD for VR, JPR publishes CAD report, more
February 6, 2020
Autodesk Fusion adds ECAD tools, Siemens develops CAD for VR, JPR publishes CAD report, more
Nano Dimension Introduces DragonFly LDM for Continuous Digital Manufacturing of Electronics
July 26, 2019
HENSOLDT tests the DragonFly LDM additive manufacturing technology and discusses the results.
Keysight Technologies Enhances Design Workflows with New PathWave Design 2020 Software Suite
June 4, 2019
The new software suite reduces setup time, automates routine tasks, provides faster simulation and analysis, according to Keysight Technologies.
Latest News
Epic Games Teams Up with Autodesk
Their joint goal is to accelerate real-time, immersive design capabilities across industries.
Tech Soft 3D Launches CAE-Based CEETRON Toolkits
The CEETRON solutions enables software engineers to accelerate CAE application development at every stage of the process.
Quickparts Acquires Xcentric Mold & Engineering
Acquisition expands Quickparts' digital manufacturing offerings.
Simulation's Answer to Connected Car Complexity
The path to adopting advanced multiphysics design practices is complicated and multifaceted.
All posts