First Concept Laser M Line Factory Systems to Roll Out in Q2 2019 
December 7, 2018
Modular system architecture with automation supports scalable serial production.
Sponsored Content
Casting a New Future with 3D Scanning
December 6, 2018
FARO ScanArm Effort FoundryAs global competition stiffens, manufacturing sectors of all stripes are embracing emerging technologies in order to meet customer demands.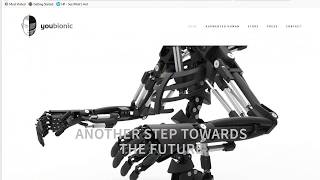 DE News Roundup: December 3, 2018
December 5, 2018
PTC acquires generative design software maker Frustum, TechSoft adds AR-VR support to HOOPS SDK, HP partners with Autodesk for 3D printing workflow, hybrid Centaur-like robot from Bostondynamics and Youbionic
Sponsored Content
Andretti Green Racing Gains Freedom and Function with the FARO Laser ScanArm®
December 5, 2018
Having the FARO Laser ScanArm® in-house saves Andretti Green Racing time and money.
Tech Soft 3D Enables Full 3D CAD Access for AR and VR Applications
December 4, 2018
New release of AR/VR support for HOOPS Visualize allows engineers in manufacturing, architecture and construction to view and interact with 3D CAD models in AR/VR environments.
Stratasys Debuts Advanced Elastomers and Materials for its Machinery
December 4, 2018
Built for F123 machines, new thermoplastics from Stratasys offer elasticity and durability with soluble support; bright colors boost prototypes on J750 and J735 3D printers, according to Stratasys.
BASF 3D Printing Solutions Announces Strategic Alliances for 3D Printing
December 4, 2018
The BASF subsidiary has also established several new partnerships for the development and distribution of 3D printing solutions and products.
Sponsored Content
Transhield Has Innovation Covered
December 4, 2018
Custom protective covering company increases efficiency by 6X and lowers cost with just one FARO® Focus3D X 130 Laser Scanner.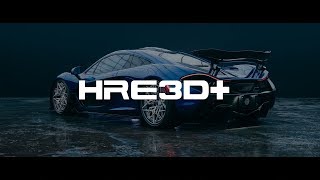 HRE Unveils 3D-Printed Titanium Wheels
December 4, 2018
The company printed the wheels using an electron beam melting process.
5G Resources: PTC on 5G's Impact—Faster Apps, Better AR-VR
December 3, 2018
5G network expected to improve AR-VR experience, better industrial IoT apps, and better digital twin applications. ThingWorks developer PTC discusses 5G's impact. ABI Research publishes forecast on 5G network slicing's benefits.
Aurora Sets Sights on Faster Metal 3D Printing
December 3, 2018
Forthcoming RMP models leverage new parallel multi-layer printing technology to achieve significant speed hikes required for mass manufacturing.
AMMP Center to Support 3D Printing for Defense
December 3, 2018
The project will leverage additive manufacturing to reduce costs, accelerate production, and explore new materials for weapons systems and parts manufacturing.
BASF, Materialise Invest in Essentium
December 2, 2018
The Texas-based company has developed an electric welding technology to improve the strength of extrusion printed parts.
Foundry Launches Katana 3.1 with new Updates
December 2, 2018
Ongoing development of Katana offers targeted updates designed to boost artists' speed and efficiency.
NASA Grant Funds 3D Print Modeling
December 2, 2018
University of Pittsburgh, QuesTek team to improve part quality via better computer modeling.
Latest News
Simulate Sooner
Getting everyone on the same page and moving in the same direction might be...
Get Smart About Product Design
The Industrial Internet of Things, digital twins and manufacturing simulation all stand to help...
First Concept Laser M Line Factory Systems to Roll Out in Q2 2019 
Modular system architecture with automation supports scalable serial production.
LK Metrology Announces Enhanced Cam 8.5 Multi-Sensor CMM Software Version
LK Metrology's new 8.5 version of their CAMIO CMM software has a range of...
All posts