Top Story
Designing Robotics
March 6, 2023
A closer look at bringing complex robotic technology into our modern world.
Designing Robotics
March 6, 2023
A closer look at bringing complex robotic technology into our modern world.
Cleaning up with Simulation
August 15, 2022
Avidbot turns to MapleSim to streamline development and testing of autonomous commercial cleaning robots.
Behind the Scenes At Indy Autonomous Challenge
August 3, 2022
Student Competition Profile operates via the Association for Uncrewed Vehicle Systems International.
Reimagining Manufacturing on a Worldwide Scale
May 20, 2022
Formlabs hosts 1-day event to explore how to accelerate manufacturing's potential in the 21st century.
NVIDIA Unveils Next-Gen DRIVE Hyperion Autonomous Vehicle Platform
March 24, 2022
Company enters production with DRIVE Orin, adds BYD and Lucid Group as electric vehicle customers.
Last Mile Autonomous Delivery Robot Developed With Ultimaker S3
July 12, 2021
Final Aim used 3D printing to develop a solution that tackles Singapore's delivery issues.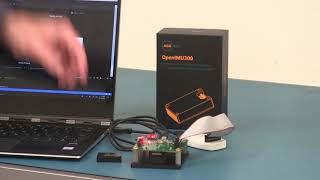 Learn How to Develop Sensor Solutions for Drones, Autonomous Vehicles and Robots
January 21, 2019
Short video addresses the New ACEINNA OpenIMU Sensor Package for Autonomous Vehicle Guidance and Navigation.
Latest News
Love the Problem
While new solutions are emerging all the time, many of the problems engineers face can be dishearteningly consistent.
Preparing Youth for Tech of Tomorrow
Student Competition Profile: The FIRST Community and Team Robotics
SimScale Goes Carbon Neutral
SimScale has achieved the corporate carbon neutral label.
Editor's Picks: March 23-29, 2023
One of the picks will be chosen as DE's Editor's Pick of the Week.
All posts