Top Story
Subtractive and Additive Under the Same Roof
April 15, 2021
DfAM triggers an evolution of parametric CAD with algorithms, generative design and 3D printing microservices.
Bridge the Gap Between CAD and XR With Release of Theorem-XR
April 23, 2021
This latest release sees the Theorem-XR portfolio offering support for Microsoft HoloLens 2.
Subtractive and Additive Under the Same Roof
April 15, 2021
DfAM triggers an evolution of parametric CAD with algorithms, generative design and 3D printing microservices.
Tacton Introduces Full CAD Automation
April 13, 2021
Enhanced capability automatically generates CAD drawings of custom, configured products to deliver products faster and eliminate errors.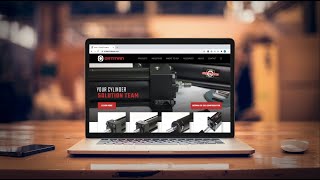 Ortman Fluid Power Launches On-Demand Configurator Tool
March 26, 2021
Hydraulic and pneumatic cylinder manufacturer enhances online experience for engineers with CAD downloads, 3D configurator and integrated pricing.
Editor's Pick: View 3D CAD Models in Mobile Augmented Reality
March 16, 2021
AMC Bridge CAD-to-AR Mobile technology demonstration shows how 3D CAD models can become part of a mixed reality environment.
AMC Bridge Explores Immersive Experiences in AR
March 5, 2021
Company sets up CAD-to-AR mobile technology demonstration.
GPUs Invade Product Development
March 1, 2021
Parallel processing continues to bring benefits to CAD, simulation and VR work.
CCE's EnSuite-Cloud ReVue Designed to Enhance CAD Collaboration
January 15, 2021
Suite built to offer secure engineering collaboration with complete control of intellectual property.
VRSquare Licenses Datakit Technology for 3D CAD Data Import
December 28, 2020
Providing interoperability between optimization for AR/VR applications and CATIA V5 3D data
A Perfect Portable: MSI WS66 10TMT-207 Mobile Workstation
December 15, 2020
MSI continues to prove it is serious about CAD.
A Look Ahead
December 15, 2020
DE readers provide an update on their use of engineering technologies.
Kubotek Kosmos 3D Framework 3.0 Released
December 3, 2020
Build engineering software with fast, interoperable tools available.
IronCAD 2021 Makes Its Debut
December 1, 2020
Updated features include user interface improvements, sheet metal design enhancements, 2D technical drawing advances and more.
CCE Issues Update to Peer-to-Peer CAD Collaboration Technology
November 10, 2020
There's no need to store proprietary data in the cloud/server to view or collaborate.
Dyndrite Releases Voxel and Toolpathing APIs
November 6, 2020
Development of GPU-accelerated Voxel API brings accuracy and ability to create and manipulate massive datasets.
Latest News
Editor's Pick: Upgrade to Mixed Reality 3D CAD Viewing Suite
Theorem Solutions Theorem-XR Suite update offers support for HoloLens 2 and the Microsoft Azure Remote Rendering (ARR) engine.
Massivit 5000 Large-Scale 3D Printer Boosts Production Speeds 30X
At AMUG 2021, Massivit has launched a new industrial-grade large-format printer.
CoreTechnologie Unveils Universal 3D Printing Software
Latest version of 4D_Additive additive manufacturing software has new features to meet demands of small-batch production of 3D printed...
Nexa3D Expands Partnership with BASF Forward AM
Powered by BASF Forward AM, Nexa3D's three new photopolymers support a variety of applications with fast turnaround times.
All posts