Top Story
Aiming to be the Amazon of On-Demand Manufacturing
April 1, 2019
Vendors enter the field, adding new networks for ordering custom parts and prototypes.
Aiming to be the Amazon of On-Demand Manufacturing
April 1, 2019
Vendors enter the field, adding new networks for ordering custom parts and prototypes.
PTC Creo 6: New Technologies Enhance Pioneering MCAD Software
March 27, 2019
Update to PTC Creo 6 include enhancements to design for additive manufacturing, real-time simulation analysis powered by ANSYS and augmented reality workflows.
Meeting Design and Regulatory Challenges of Autonomous Air Taxis
March 25, 2019
Frankfurt Airport manager Fraport is working with Volcopter to potentially use electric, vertical take-off multicopter (eVTOLs) to carry passengers through an urban transport network.
CNC Software Updates Name of Wildest Parts Competition
March 15, 2019
Masters of CAM is an online platform for Mastercam users to submit stories about their experience and skills using CAD/CAM software to design and machine parts.
HOOPS Publish 2019 Enables Consumption of 3D PDF on Any Device, Any Platform
March 12, 2019
SDK enables conversion of 3D PDF documents into HTML while maintaining the PDF's layout, interactivity, data and behavior.
Integrating Smart Design Under Pressure
March 1, 2019
How a small engineering team evolved from its traditional product design roots to embrace the complexity that comes with smart, connected products.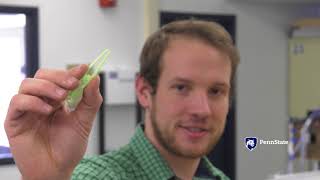 Kijenzi Brings Medical Printing to Kenya
February 24, 2019
Penn State start-ip provides CAD files, 3D printing capabilities to remote Kenyan hospitals.
ZW3D Review: Model and Manufacture
February 1, 2019
ZWSoft updates its all-in-one CAD/CAM program.
ZWSOFT Introduces ZW3D 2019 with Productivity Improvements
January 11, 2019
ZW3D 2019 optimizes workflow and extends functions such as clearer parting wizard, enhanced patch tool, multi-region definition and parting to make mold parting easier and more stable.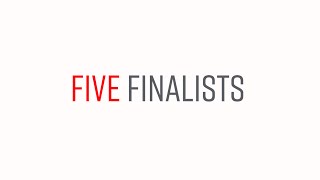 Five Intelligent System Mobility Design Finalists Competing for Share of $4 Million
January 7, 2019
Finalists include teams from United States, Japan, Italy and United Kingdom, with devices ranging from a hybrid exoskeleton on wheels to a powered wheelchair share scheme. Each finalist receives a $500,000 grant to develop their idea further and the final winner...
Coming up ACES
January 1, 2019
Automated, connected, electric and shared (ACES) vehicles present new design challenges.
Weaving Materials into the Design Workflow
January 1, 2019
Advances in materials science offer promises of part quality improvement at the microstructure level.
IronCAD 2019: 20 Years of Innovation
January 1, 2019
A pioneering program gets a host of improvements.
Biomimicry Inspires Lightweight Lattice Design
January 1, 2019
The combination of nature and new topology optimization and simulation tools serves up a powerful approach to achieving lightweighting design goals.
Designing for Environmental Sustainability
January 1, 2019
The Biomimicry Institute's Global Design Challenge
Latest News
Saint Thomas Academy's Experimental Vehicle Team Earns Four Awards in NASA Competition
The EV team places first among U.S. high schools; team beat all but...
Keysight Technologies' V2X Test Solution Earns OmniAir Certification
Certification ensures vehicular communication devices and associated software pass global industry requirements for interoperability...
Lubrizol to Showcase Renewable-Sourced Estane 3D ECO TPU for 3D Printing at RAPID + TCT 2019
Simcenter Amesim Announces Major Simulation Upgrades for Automotive, Aerospace and Marine Industries
By extending Modelica support and integration with other Simcenter solutions, Simcenter Amesim helps users...
All posts