Top Story
Mixing Personal and Professional Computing with a Secondary Screen
July 10, 2020
Revisiting the use of multiple displays in the era of COVID-19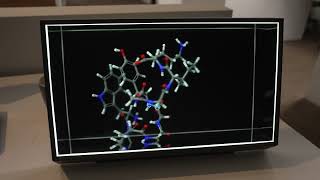 Looking Glass Launches Gen 2 Holographic Displays
April 19, 2022
The Looking Glass Factory launches Gen 2 of its personal, professional, and enterprise holographic display units.
Sponsored Content
A New Look at Workstation Displays
January 15, 2021
Higher resolutions, better color and more connectivity options can boost engineering productivity.
Sponsored Content
Mixing Personal and Professional Computing with a Secondary Screen
July 10, 2020
Revisiting the use of multiple displays in the era of COVID-19
Looking Glass Factory Launches Oversize Holographic Display
November 12, 2019
Looking Glass Factory releases 32-in. holographic display called Looking Glass 8K
Latest News
AWE 2023: Mixed Reality Woos Metaverse
At AWE 2023, invisible laptops, kitchen design in mixed reality, the hardware makers' race to capture the metaverse, more
DE247 Reports Back From AWE 2023
DE Senior Editor Kenneth Wong provides a firsthand video glimpse of the latest and greatest products on display at AWE 2023...
What's New in Autodesk Upchain
Autodesk has changed its Upchain product release cycle from a quarterly update to a progressive rollout.
Corman Picks Aras Innovator to Drive Digital Transformation
Aras supports leading personal care company in transforming product lifecycle management in 56 countries.
All posts