Top Story
The Growing Acceptance of CAE
December 18, 2018
Simulation is being used for lawsuits in court, treating schizophrenia, use in middle school education and in deep learning.
Apply for a Grant to Attend ISC 2019
December 20, 2018
Partner Content
The Growing Acceptance of CAE
December 18, 2018
UberCloud Wins Three Awards for CAE in the Cloud
November 28, 2018
Awards recognized UberCloud's work in the fields of moisture transfer simulation and electrostimulation of the brain in schizophrenia.
BOXX Debuts Next-Gen Workstations
November 26, 2018
APEXX Enigma S3 features Autodesk Maya and Arnold, but the workstation also offers professional grade performance for all 3D CAD, animation, motion media and rendering applications including Autodesk 3ds Max, Revit, AutoCAD and Navisworks.
Bright Computing Announces Provisioning and Management of Compute for the Intelligent Edge in Bright Cluster Manager 8.2
November 19, 2018
Bright 8.2 automates the process of imaging and managing servers that extend compute to the edge.
Bright Computing Releases Version 8.2 of Bright Cluster Manager, Bright OpenStack and Bright Cluster Manager for Data Science
November 14, 2018
New features focus on edge computing, containers, standards compliance and increased performance.
UberCloud Available in the Microsoft Azure Marketplace
November 12, 2018
Microsoft Azure customers worldwide gain access to UberCloud to apply Microsoft Azure's scalability, reliability and agility of Microsoft Azure to transform their R&D organizations.
HPC is Saving Lives
November 10, 2018
Real-world examples of HPC providing insights to healthcare and life sciences.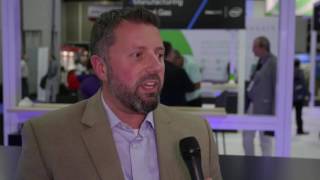 Sponsored Content
See Biomolecules Clearly
November 9, 2018
HPC helps researchers visualize molecular processes in high resolution.
Sponsored Content
AI Used to Train AI
November 9, 2018
Research improves on AI diagnostic rates by building upon existing models.
Sponsored Content
Speeding Discovery to Recovery
November 9, 2018
Big data: if you typed 60 words a minute, eight hours a day, it would take 50 years to record one human genome, creating a stack of paper as high as the Statue of Liberty — and a single misspelling could cause a...
Sponsored Content
Garvan Selects Dell EMC for HPC Infrastructure
November 9, 2018
The Garvan Institute of Medical Research has selected Dell EMC to deliver a high-performance computing (HPC) system for Garvan's Data Intensive Computer Engineering (DICE) group.
From Big Data to Bioinformatics
November 9, 2018
The future of personalized medicine depends on data and the high performance computing resources needed to analyze it.
Sponsored Content
Computing Cures to the Cloud and Back
November 9, 2018
Warch hybrid computing in action at Virginia Tech.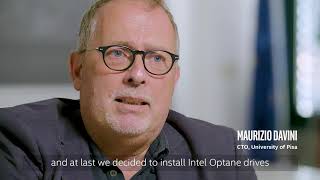 Sponsored Content
Faster Degenerative Brain Disease Research
November 9, 2018
The University of Pisa found that by installing Intel Optane drives, they could shrink exam procedure from 40 minutes to about two minutes.
Latest News
CoreTechnologie Presents new 4D_Additive Manufacturing Software Suite
The German-French company has introduced a software suite to prepare CAD models for all...
WINDnovation Adopts pSeven in Design of Wind Turbine Rotor Blades
Optomec Partners with Phillips Federal to Bring Metal Additive to U.S. Government
Optomec LENS family of Metal 3D Printing Solutions will be accessible via the GSA, the U.S. government purchasing portal.
Sponsored Content
Editor's Pick: Machine Learning Boosts Modeling Methods
Automating your simulation workflows can help speed optimal design discovery.
All posts