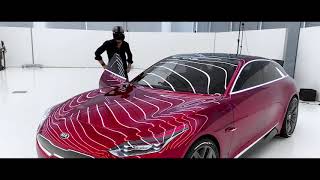 SOLIDWORKS 2021 highlights, KIA uses Varjo ARVR and Autodesk VRED, NVIDIA announces Omniverse
October 23, 2020
SOLIDWORKS 2021 highlights, KIA uses Varjo ARVR and Autodesk VRED, NVIDIA announces Omniverse
Kia Motors Producing Protective Face Shields At U.S. Manufacturing Plant
April 22, 2020
Assembly of PPE at Kia Motors Manufacturing Georgia expands Kia's "Accelerate the Good" efforts to help people impacted by the COVID-19 pandemic.
Latest News
Editor's Picks: Oct. 7-13, 2021
One of the picks will be chosen as DE's Editor's Pick of the Week.
Sponsored Content
Digital Twins Evolve in Manufacturing
Simulation, modeling, visualization and sensor-based data converge to close the design-to-manufacture loop.
Velo3D CEO Benny Buller on Going Public
Metal Additive System Maker joins other 3D printer makers going public
Blockchain Tech Start-Up Pilots Data Protection Tool Launch
The gender-balanced blockchain technology start-up, based in the Netherlands, states its solution is made for businesses and individuals who want...
All posts