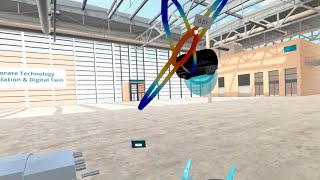 Autodesk Fusion adds ECAD tools, Siemens develops CAD for VR, JPR publishes CAD report, more
February 6, 2020
Autodesk Fusion adds ECAD tools, Siemens develops CAD for VR, JPR publishes CAD report, more
SmarTech Analysis Report Identifies Silicon Carbide Additive Manufacturing as a Material Opportunity 
February 4, 2020
The firm looks at upcoming development in the adoption of technologies for silicon carbide part production, resulting in an overall $530 million yearly revenue opportunity by 2029.
Report Forecasts Additive Manufacturing Materials Sales to Reach $8.3 Billion by 2025
October 23, 2015
Sales for additive manufacturing materials will surpass 3D printer sales by 2023.
Latest News
Three Ways Generative Design is Transforming Business
Generative design is an exploration tool that uses artificial intelligence and machine learning to simultaneously generate multiple solutions based on...
Generative Design Helps Create New Wheels that are 35% Lighter
By using generative design technology, Briggs Automotive Company (BAC) was able to shed an additional 4.8 kilograms (10.5 lbs) for the latest...
Hyundai is Driving Mobility Innovation with Generative Design
Hyundai Motor Group is pushing the boundaries of vehicle development and reimagining how vehicles might traverse the world. In a...
How to Get Started with Generative Design
Generative design allows you to simultaneously generate multiple CAD-ready options based on real-world manufacturing constraints and product performance requirements. Try...
All posts