A&E Market Flourishes Despite Staffing Issues
June 24, 2022
The 43rd Annual Deltek Clarity report on the A&E sector finds flourishing project pipelines and top-line revenue growth weighted down by continuing staffing shortages and tighter margins.
Head-Mounted Display Market Size Worth $141.18 Billion
August 3, 2021
Key factors driving growth include increased investments in head-mounted display development, higher acceptance of AR and VR technologies, availability of low-cost HMDs, and tech developments.
Good Engineering Talent is Still Hard to Find
June 21, 2021
The talent crunch continues post-pandemic as companies search for hard-find skill sets and engineers comfortable with new ways of working.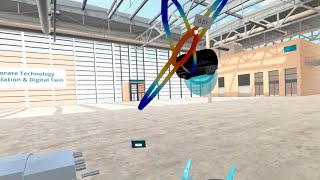 Autodesk Fusion adds ECAD tools, Siemens develops CAD for VR, JPR publishes CAD report, more
February 6, 2020
Autodesk Fusion adds ECAD tools, Siemens develops CAD for VR, JPR publishes CAD report, more
SmarTech Analysis Report Identifies Silicon Carbide Additive Manufacturing as a Material Opportunity 
February 4, 2020
The firm looks at upcoming development in the adoption of technologies for silicon carbide part production, resulting in an overall $530 million yearly revenue opportunity by 2029.
Report Forecasts Additive Manufacturing Materials Sales to Reach $8.3 Billion by 2025
October 23, 2015
Sales for additive manufacturing materials will surpass 3D printer sales by 2023.
Latest News
BOXX Workstation Features AMD Ryzen 7000 Series Processors
APEXX A3 offers multiple processor cores.
Poll: CEOs Invest in Tech and Talent While Reshoring Manufacturing
The quarterly survey reveals that 90% of CEOs expect supply chain concerns to stretch well into 2023.
BASF introduces X3D Catalyst Shaping Technology
New X3DTM technology to produce catalysts with optimal shape to achieve efficiency while reducing energy consumption, BASF reports.
nano3Dprint Reveals Dual-Dispensing 3D Printer
nano3Dprint debuts the B3300 Dual-Dispensing 3D Printer, which can produce medical devices, wearables, batteries, solar and other electronics with...
All posts