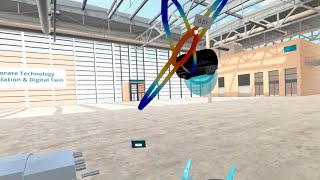 Autodesk Fusion adds ECAD tools, Siemens develops CAD for VR, JPR publishes CAD report, more
February 6, 2020
Autodesk Fusion adds ECAD tools, Siemens develops CAD for VR, JPR publishes CAD report, more
SmarTech Analysis Report Identifies Silicon Carbide Additive Manufacturing as a Material Opportunity 
February 4, 2020
The firm looks at upcoming development in the adoption of technologies for silicon carbide part production, resulting in an overall $530 million yearly revenue opportunity by 2029.
Report Forecasts Additive Manufacturing Materials Sales to Reach $8.3 Billion by 2025
October 23, 2015
Sales for additive manufacturing materials will surpass 3D printer sales by 2023.
Latest News
Mastercam 2020 Multiaxis Machining Improves Productivity 
Mastercam Multiaxis offers a wide range of multiaxis machining strategies, both basic and advanced.
Thousands of students and educators worldwide use Onshape's free Education Plan
Fill out the form to get started, or read on to learn more about Onshape Education. 
3Diligent Helping Coordinate Digital Manufacturing Response to Help Restock Vital Personal Protective Equipment (PPE) in Short Supply Due to COVID-19
Company is coordinating rapid manufacturing of PPE to ensure supply meets demand.
PTC Invites You to Use Vuforia Chalk for Free Amidst COVID-19 Crisis
PTC's remote assistance product, Vuforia Chalk, leverages augmented reality (AR) to enable offsite and on-site employees to collaborate.
All posts