Robots with a Soft Touch
May 19, 2019
3D printed soft robots could could help address the shortage of healthcare workers.
University of Waterloo Research Team Uses Maple, MapleSim to Support Autonomous Vehicle Development
May 17, 2019
The Motion Research Group at the University of Waterloo's Centre for Automotive Research (WatCAR) has been contributing to the body of research around autonomous vehicles by working on a project related to self-driving vehicles.
Siemens Releases KineoWorks Version 7.0
April 16, 2019
As one of its new features, KineoWorks version 7.0 comes with a new standalone application—Kwik—for accelerating your KineoWorks application development. 
Building Student Teamwork Via Robotics
April 1, 2019
Next-Gen Engineers Student Design Competition Profile: VEX IQ Challenge Next Level
Six-Axis Metal Printer Can Create Large, Complex Components
January 21, 2019
Robotic printer uses simulation to immediately correct for anomalies.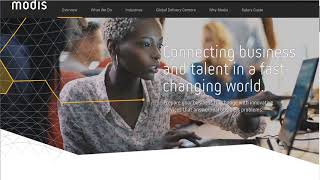 DE News Roundup: January 18, 2019
January 17, 2019
3D-Printed Autoparts from Ford and Carbon, Staffing Firm Modis's Survey on What Attracts and Keeps Top Talent, What Analysts Say about the Potentials of Personal Robots, and more
Giving Machines the Sense of Touch
January 1, 2019
It's important to remember that the sensor is still in the early stages of development, yet the technology represents a step closer to giving robots, prosthetics and electronic devices the sense of touch.
Sensors Boost Robot Performance
December 1, 2018
Robots are starting to deliver unprecedented levels of performance. But why now?
Exoskeletons on the Move
December 1, 2018
Sensors, CAD models and human-based designs advance wearable exoskeletons.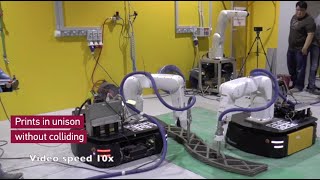 Swarm 3D Printing Concrete Structures
November 12, 2018
Autonomous robotic printers create large concrete forms.
The New Decentralized Innovation Stack
September 1, 2018
A technology stack is a set of IT products or services that independently are useful and important, but when integrated become a platform for greater innovation.
BMW, MIT Collaborate on Inflatable 3D Printing
July 17, 2018
MIT is working with automaker BMW to create a 3D-printed inflatable materials that can self-transform and morph into different states.
MIT Prints Shape-Shifting Soft 'Bots
June 26, 2018
MIT engineers have joined the shape-shifting robot fray with 3D-printed structures that can change shape and move using magnetism. Researchers at MIT have 3D printed soft robots that can move or change shape when exposed to a magnetic field. The...
Students Walk the Innovation Talk
June 1, 2018
Rini Paiva is the vice president, Recognition and Selection, for the National Inventors Hall of Fame. We spoke to him to learn more about the Collegiate Inventors Competition.
Military Moves Toward Driverless Vehicles
May 24, 2018
Combatting engineering issues related to automated vehicles in combat settings.
Latest News
Keeping Pace With Needs of Workstation Users
Post-pandemic, engineers and designers want a balance between power and form factor for the newest workstations.
RAPID + TCT to Return to West Coast in 2024
AM industry reportedly growing at a rate of 21% through 2027, according to SME.
FREE WEBINAR DEC. 14: Building Shared Context for Effective Digital Twins
In this Rescale webinar, learn how HPC and artificial intelligence can optimize industrial digital twins.
Industry Leaders Shift Strategies to Harvest AI Spring
AI-powered simulation and natural language input poised to become the norm.
Stratasys Partners with Siemens Healthineers
The joint development leverages Stratasys' PolyJet and RadioMatrix technology with Siemens Healthineers' advanced algorithm for scanned patient images.
6K Additive Receives Recycled Content Certification
6K Additive earned the third-party certification from sustainability verification leader SCS Global Services.
All posts