Top Story
Coming up ACES
January 1, 2019
Automated, connected, electric and shared (ACES) vehicles present new design challenges.
Sponsored Content
The Quality Leader's New Product Introduction Playbook
January 14, 2019
The market's visibility to early quality issues has never been greater and will continue to accelerate. The extensive awareness creates opportunities for the prepared enterprise, and substantial risks for those slow to react.
Konecranes Adopts IoT technology Using Siemens' Digital Innovation Platform
January 11, 2019
The company has increased collaboration between simulation, test and engineering organizations to reduce the use of physical prototypes by leveraging a digital twin through Siemens' IoT integrated with PLM technology.
Siemens Releases Teamcenter 12.1 and 11.6, and Active Workspace 4.1
January 11, 2019
Enhancements target the areas of BOM management, systems engineering and virtual reality with this release.
Siemens Partners with Modelon to use Modelon's OPTIMICA Compiler Toolkit
January 10, 2019
Partnership designed to enhance system simulation capabilities.
Editor's Picks: Jan. 3-9, 2019
January 10, 2019
One of the picks will be chosen as DE's Editor's Pick of the Week.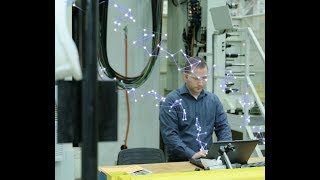 Mixing AI with Human Intelligence in Industrial Revolution
January 10, 2019
AI is a tool humans can use to design better products.
Call for Presentations for Realize LIVE Open Until Jan. 14, 2019
January 7, 2019
This new event will have over 500 sessions, 125+ exhibitors and over 3,000 attendees. The entire Simcenter product range (which now also includes the Mentor tools) will feature prominently throughout the entire four-day event,
Coming up ACES
January 1, 2019
Automated, connected, electric and shared (ACES) vehicles present new design challenges.
Virtual Printing Enables Next Phase of AM Adoption
January 1, 2019
Simulating 3D prints will make it easier to create high-quality end-use parts using additive manufacturing.
Hackrod is Using Lightworks' SLIPSTREAM to Design its Concept Speedster
December 14, 2018
Hackrod is using virtual reality prior to manufacturing the car using 3D printing processes.
Siemens Partners with Modelon
December 7, 2018
OPTIMICA is an advanced Modelica-based mathematical engine on the market, built to natively support the Modelica and FMI open standards.
Siemens Acquires COMSA
December 4, 2018
COMSA to join Mentor business to complement Siemens' Capital portfolio with software solutions backed by technical expertise. Acquisition said to strengthen Siemens' expertise in key electrical and harness standards being developed by leading European OEMs and suppliers.
Partner Content
Using Multidisciplinary Optimization to Determine the Structural Parameters of a Wing for an Unmanned Aerial Vehicle
December 3, 2018
Sponsored Content
Simulation and Test Solutions for the Holistic Digital Twin
December 1, 2018
Engineer your innovations with SimcenterTM.
Keep Moving Forward
December 1, 2018
Each year, we survey our audience to get their take on how technological innovations are actually affecting the people on the front lines of designing and engineering new products. This year, we decided to also feature some of the design...
Latest News
Process Integration and Design Optimization Platform Updated
Optimus Rev. 2018.1 introduces modeling methods augmented with machine learning
Hensoldt Purchases Nano Dimension DragonFly Pro System
Early DragonFly Adopter Hensoldt uses Nano Dimension's precision additive manufacturing platform for printed...
Soler & Palau selects CORTIME for Design Exploration in SolidWorks
Soler & Palau is immersed in the development of efficient ventilation products and systems into...
AMFG Advances End-to-End AM Workflow
AMFG is partnering with LEO Lane to create automated, secure workflows for production-grade additive...
All posts