Editor's Pick: Simulation for additive manufacturing processes 
March 15, 2023
Desktop Metal Live Suite extends the company's Live Sinter simulation software.
Oqton, Baker Hughes Agree to Offer Software for Additive Manufacturing
March 14, 2023
Software platform to be offered under Oqton brand, providing factory-floor workflow integration, automation, control, and optimization.
Hexagon MI Releases Cloud Platform with Design for Additive Manufacturing Solutions
February 23, 2023
Hexagon MI Releases Cloud Platform with Design for Additive Manufacturing Solutions for processing and printing metal 3D parts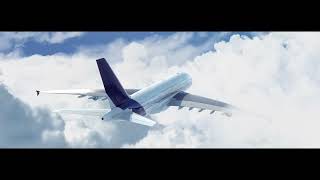 Additive Industries
November 14, 2022
Additive Industries is a 3D metal printer manufacturer for high-quality metal parts. It offers a system specifically aimed at high-end and demanding industrial markets. With class-leading build volume, robustness as well as productivity, Additive Industries redefines the business case for...
Special Focus Issue: Additive Manufacturing Innovations
September 19, 2022
Read about the latest developments in 3D printing and design for additive manufacturing.
Editor's Pick: Design for metal additive manufacturing as a service
August 3, 2022
3DEO's new advisory service is built to allow the company to better assist its customer base by helping them design for AM technology.
3DEO Adds Design for Additive Manufacturing (DfAM) as Core Service
July 20, 2022
New offering opens 3DEO's technology to customers across all stages of product development.
Special Technology Focus: Additive Manufacturing Innovations
July 29, 2021
Read about the latest developments in 3D printing and design for additive technology.
Generative Design: A Heavyweight for Lightweighting with Additive
March 1, 2021
The combination of generative design software and AM technologies is proving to be a go-to force for lightweighting and parts consolidation strategies.
America Makes & ANSI Design for Additive Manufacturing to Co-Host Virtual Event
February 18, 2021
The meeting is designed to join subject matter experts from industry, government and academia for a discussion to help to lay groundwork for further development of the AMSC Standardization Roadmap for Additive Manufacturing.
Optimizing Design for Additive Manufacturing
December 16, 2020
As more organizations explore additive manufacturing (AM) solutions, design optimization for AM has become a top priority.
Podcast: Designing for Additive
December 2, 2020
As part of our Technology Leader Profile series, DE talks to Fabian Alefeld of Additive Minds/EOS North America.
Winners of 2020 Design for Additive Manufacturing Challenge Virtually Announced
April 1, 2020
Designs of Additive Industries contest demonstrate industrial capabilities of 3D metal printing, honorable mention for SMS Group.
Finalists of Design for Additive Manufacturing 2020 Named
February 21, 2020
From a record number of 151 contestants, professionals and students, three finalists were selected per category.
Learn to Design for Additive Manufacturing
October 1, 2019
America Makes, Wohlers Associates provide design for AM training this fall.
Latest News
CIMdata Supports the PLM Green Global Alliance
CIMdata's Sustainability and Green Energy Practice Director Mark Reisig will moderate the Alliance's coverage of PLM and Green...
SprutCAM X Updates with Collision Avoidance
Collision Avoidance option now features an updated calculation algorithm.
Introducing Autodesk Fusion Industry Cloud
Built on the Autodesk Design & Make Platform, Fusion industry cloud is designed to transform product design and manufacturing by unifying...
ESTECO, Optimad Partner to Offer Embedded Explainable AI
This venture will bring machine learning and explainable artificial intelligence capabilities into ESTECO software solutions, the company reports.
What Will Digital Twins Look Like in 5 Years?
A clear definition and view of the technology is only now taking shape.
Flow Science Releases FLOW-3D POST 20
FLOW-3D POST 2023R2 introduces support for a new results file format that enables faster postprocessing, the company reports.
All posts