Top Story
University of Michigan Researchers Tout High-Speed 3D Printing Approach
February 6, 2019
The process employs dual light sources in place of an oxygen membrane to print at 100 times the print speed of conventional offerings.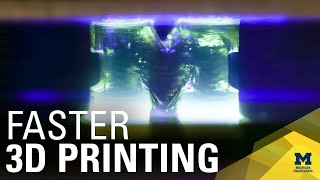 University of Michigan Researchers Tout High-Speed 3D Printing Approach
February 6, 2019
The process employs dual light sources in place of an oxygen membrane to print at 100 times the print speed of conventional offerings.
Engineering Productivity to Drive Generative Design to More Than 16 million Users by 2030
February 1, 2019
The automotive industry represents the largest opportunity globally with US$18.5 billion in generative design software revenues forecasted for 2030, but the largest industry differs from country to country.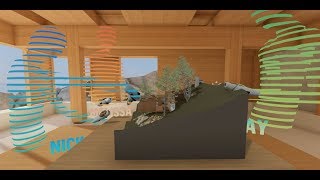 Partner Content
A Reality Check for AR/VR
January 14, 2019
As hype and speculation give way to practical concerns, augmented and virtual reality developers continue to incorporate new innovations into their offerings.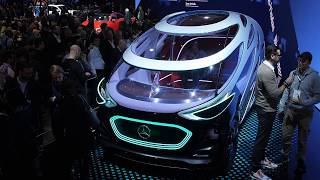 DE Video News Roundup, January 11, 2019
January 10, 2019
Video highlights news from CES on autonomous cars, SaaS simulation with GPU acceleration, and Autodesk's 3D printer and Chromebook giveaway.
Virtual Printing Enables Next Phase of AM Adoption
January 1, 2019
Simulating 3D prints will make it easier to create high-quality end-use parts using additive manufacturing.
Partner Content
How Ascensia Diabetes Care Instituted new PLM, ERP and CRM Solutions in 18 Months
December 14, 2018
New enterprise resource planning (ERP) and product lifecycle management (PLM) systems needed to be configured and integrated with each other. And everything required a rebranding from "Bayer" to "Ascensia" that would affect multiple products, sold in countries around the world,...
Find out What's New in Autodesk Netfabb 2019.1
December 14, 2018
Leading the list of updates are latticing, the new "CAD-friendly" interface, new machine integrations and some updates to Netfabb simulation.
Editor's Picks: Dec. 6-12, 2018
December 13, 2018
One of the picks will be chosen as DE's Editor's Pick of the Week.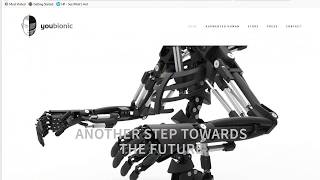 DE News Roundup: December 3, 2018
December 5, 2018
PTC acquires generative design software maker Frustum, TechSoft adds AR-VR support to HOOPS SDK, HP partners with Autodesk for 3D printing workflow, hybrid Centaur-like robot from Bostondynamics and Youbionic
Autodesk Introduces AutoCAD 2019 and AutoCAD LT 2019 for Mac
December 4, 2018
AutoCAD 2019 for Mac and AutoCAD LT 2019 for Mac are filled with many new features and enhancements.
Sponsored Content
Break through Barriers with Generative Design
December 1, 2018
Innovation vs productivity. Design vs manufacturing. Increased competition. Can emerging technology save the day?
Sponsored Content
Engineering Technology Leaders
December 1, 2018
Thought leadership from the companies creating the technologies engineering teams are using to meet today's product design and development challenges.
Artificial Intelligence Beyond the Hype
December 1, 2018
Advancements in computing and research are making AI applications much more feasible.
HP Boosts 3D Printing Mass Production
November 26, 2018
HP announces new customers RecTech 3D and GE Transportation; new applications by BMW, Volkswagen, and others; first HP Jet Fusion 3D 300 / 500 Series customers; collaborates with Autodesk on design-for-3D to lead in digital manufacturing.
Authentise Teams with Autodesk for Additive Workflow
November 19, 2018
It is collaborating with Autodesk to release an integration that makes use of Autodesk's Netfabb software with Authentise's additive workflow management tools.
Latest News
Exploring Digital Transformation as an Evolutionary Journey
SolidWorks World 2019 presentation advises to forget about specific products and work on themes that...
Dassault Systèmes to Acquire Trace Software's elecworks Product Line
Elecworks is at the core of SolidWorks Electrical applications used for smart product development...
UL Opens Catalog of Safety Standards
A library of more than 1,400 standards is now available to all.
AMD Radeon Pro Software for Enterprise 19.Q1 Features SolidWorks Performance Improvements
Radeon Pro Software for Enterprise 19.Q1 updates product design workflows with features aimed at...
All posts