AU2021: May the Forge be with You
October 19, 2021
Autodesk brings its focus back on the Forge development platform, hints at more access to Forge via APIs, announces two new Fusion 360 Extensions
Autodesk Modifies Generative Design Extension Pricing
June 7, 2021
Autodesk introduces new pricing policy to promote Generative Design adoption
AU 2020 Virtual: AI-related acquisition, AEC digital twin, CFD-based generative design, and more
November 18, 2020
At Autodesk University 2020 Virtual, Autodesk announces Spacemaker acquisition, previews Autodesk Tandem, highlights flow-based generative design in Fusion 360.
IntrinSIM Unveils Inaugural Generative Design Workflow Assessment for Autodesk Fusion 360
March 3, 2020
Report evaluates Autodesk Fusion 360 against key capability areas and workflows for generative design applications.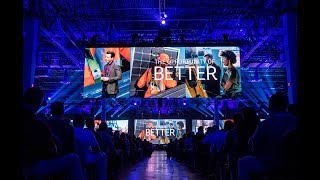 Autodesk discusses partnership with ANSYS at AU 2019, offers free generative design tools, more
December 2, 2019
Autodesk and ANSYS affirm partnership, Autodesk offers free generative design tools, React Robotics design in Fusion with Lenovo workstations, more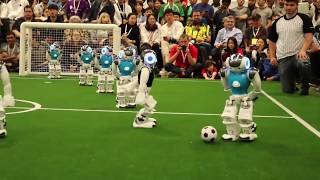 Volkswagen updates classic van with generative design, RoboCup flexes autonomous muscles, more
July 18, 2019
In this episode of DE Video News roundup, VW uses Autodesk Fusion to reshape Microbus, autonomous robots play soccer, Onshape study finds PLM insights, more
Volkswagen Reshapes Classic Microbus with Generative Design
July 16, 2019
VW uses Autodesk Fusion to design the steering wheel, wheel, side mirror arm, and seat support for the new Type 20 concept minivan
Autodesk Fusion 360 Updated with Integrated ECAD and Sheet Metal Tools
August 17, 2017
Latest News
Wild and Crazy Parts Competition Targets Students
Mastercam hosts annual competition to encourage secondary and post-secondary students to demonstrate creativity and technical skills in parts design.
Vitech Unveils GENESYS 2021 R2 Systems Engineering Software
Vitech announces the latest release of its model-based systems engineering platform.
Essentium to Become A Public Company
Essentium's sustainable manufacturing solution eliminates over 70% of waste versus traditional manufacturing; on-site printing reduces heavy logistics requirement and limits...
Industry 4.0 Responds to the Pandemic
More organizations turn to digital twins and centralized workflows to address supply chain challenges.
All posts