Top Story
CES 2020 Highlights: Toyota showcases humanoid robot, Siemens incorporates ARM into PAVE360, HP releases laptop made from ocean-bound plastic
January 9, 2020
Toyota showcases humanoid robot, Siemens incorporates ARM into PAVE360, HP releases laptop made from ocean-bound plastic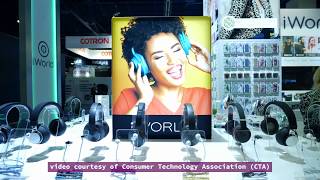 CES 2020 Highlights: Toyota showcases humanoid robot, Siemens incorporates ARM into PAVE360, HP releases laptop made from ocean-bound plastic
January 9, 2020
Toyota showcases humanoid robot, Siemens incorporates ARM into PAVE360, HP releases laptop made from ocean-bound plastic
Latest News
Artec 3D Unveils Artec Studio 15 with New Scan-to-CAD Features
Scan, create a 3D model and perform scan-to-CAD operations all in one software.
DE Video News Roundup: Update on CoVent 19 Ventilator Design Challenge, 3D Print and Scan in Medieval Church Restoration, More
In Video News Roundup for May 29, 2020, the Covent-19 ventilator design challenge enters phase II, 3D printing and scanning firm Prototek...
IronCAD 2020 Updates Revealed
First updates for latest release improve productivity throughout the design cycle.
VISI 2021 Improves Productivity for CAD/CAM Users
CAD, mold, progress, CAM, simulation and wire functions enhanced in latest release.
All posts