Top Story
Superworkstations!
June 1, 2019
Design engineering workstations have become extremely powerful—where does it make sense to invest your IT budget?
NVIDIA TensorRT 7's Compiler Delivers Real-Time Inference for Smarter Human-to-AI Interactions
December 20, 2019
TensorRT 7 features a new deep learning compiler designed to automatically optimize and accelerate the complex recurrent and transformer-based neural networks needed for AI speech applications. 
MathWorks Releases 2019b of MATLAB and Simulink
September 19, 2019
In addition, R2019b introduces new products in support of robotics, new training resources for event-based modeling, and updates and bug fixes across the MATLAB and Simulink product families.
Sponsored Content
AI Workstations for Data Science
June 17, 2019
AI Workstations maximize productivity, reduce time to insight, and lower the cost of your data science projects in one robust, readily deployable solution.
Superworkstations!
June 1, 2019
Design engineering workstations have become extremely powerful—where does it make sense to invest your IT budget?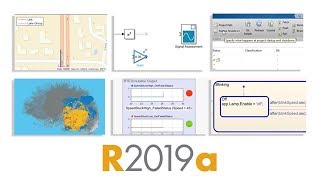 Release 2019a of MathWorks MATLAB and Simulink is Now Available
March 26, 2019
Introduces new products and enhanced capabilities for artificial intelligence, signal processing and static analysis.
Partner Content
Artificial Intelligence, Machine Learning and Deep Learning for Design
March 8, 2019
Break down the buzzwords to understand and successfully apply AI.
Making Autonomous Vehicles Smarter
March 1, 2019
Combining real-world info and simulated conditions to build a data set.
Deep Learning and Design Engineering
March 1, 2019
Designers incorporate AI and deep learning into new products and in their own design processes.
AMD Unveils 7nm Datacenter GPUs
November 7, 2018
AMD Radeon Instinct MI60 and MI50 accelerators with compute performance, high-speed connectivity, fast memory bandwidth and updated ROCm open software platform power deep learning, HPC, cloud and rendering applications.
Hyperconvergence Promises HPC Democratization
November 1, 2018
IT component centralization brings promise for AI and deep learning applications.
MATLAB Dives Into Deep Learning
September 24, 2018
MathWorks has released significant deep learning enhancements in its latest Release 2018b of MATLAB and Simulink.
Partner Content
Cloud 3.0: The Rise of Big Compute
September 10, 2018
The success of deep learning as the first Big Compute killer app signals an inflection toward exponentially greater use of large-scale, specialized computing.
Autonomous Visualization
September 1, 2018
Autonomous driving visualization tools make massive testing scenarios possible.
Deep Learning Accelerates Product Development
May 1, 2018
A typical engineer can grasp the basics of deep learning tools in a day.
BOXX Technologies Introduces new APEXX W3 workstation and GX8-P Deep Learning Server
April 18, 2018
The workstation can support up to four NVIDIA Quadro GV100 graphics cards.
Latest News
Editor's Picks: Feb. 13-19, 2020
One of the picks will be chosen as DE's Editor's Pick of the Week.
Award Honors Engineers' Innovation Using MSC Nastran
MSC Nastran is a simulation tool used across numerous industries—from aerospace to medical technology.
America Makes Names New Executive Committee
The Institute and its membership community welcomes 11 additive manufacturing leaders to serve in advisory capacity.
Finalists of Design for Additive Manufacturing 2020 Named
From a record number of 151 contestants, professionals and students, three finalists were selected per category.
All posts