Ansys Sponsors Student Competition for Autonomous Vehicle Technology Design
June 26, 2020
Ansys grants access to software and sponsors digital event to launch Indy Autonomous Challenge.
Siemens Expands Capital Electrical Software
June 17, 2020
Integrated capabilities can be used to design and assess E/E systems and enables support for integrated end-to-end model-based design, manufacturing and service domains.
Altium Takes PCB Design and Realization to the Next Dimension 
May 15, 2020
 Altium 365 platform empowers designers to work from anywhere, and connect with anyone.
COVID-19 Spike Puts Remote Collaboration to the Test
April 6, 2020
Design tool vendors ease licensing restrictions and aim for scalability to meet surge in demand from work-at-home engineers.
IronCAD Home Licenses for All
March 20, 2020
The company can also provide limited-time licenses to allow you to use IronCAD at home for a limited period.
CoreTechnologie Launches Simplified CAD Models for Digital Factory Planning
February 24, 2020
The Simplifier enables a smooth and fast processing of large CAD models.
EMA Launches CADSync With a Native SolidWorks Connector
January 20, 2020
This enables Cadence PCB and SolidWorks to work in concert, creating a digital twin for mechatronics design.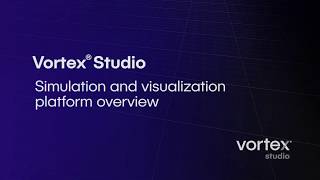 CM Labs Releases Vortex Studio Update 2019c 
December 17, 2019
Vortex Studio 2019c features integration with Unreal Engine and vessel simulation capabilities from MARIN and more.
Designing the Future
December 1, 2019
DE readers chime in on emerging design technologies.
Autodesk and ANSYS to Team Up to Increase Interoperability
November 19, 2019
The collaboration connects Autodesk Fusion 360 design and manufacturing software with ANSYS Mechanical simulation solutions, according to the companies.
VRX Sets for December in San Francisco
November 15, 2019
The VR Conference and Expo by Reuters will feature several panels that seek to identify trends in the emerging XR commerce.
Sponsored Content
Editor's Pick: Automate New Design Space Workflows
November 13, 2019
nTop Platform 2.0 designed to help engineers design high-performance parts faster.
3D Systems Partners with ZVerse
November 5, 2019
On-demand manufacturing customers to gain seamless design capabilities, companies say.
Alibre Design 2019: Still Going Strong
November 1, 2019
Alibre LLC ships the second release since reacquiring its venerable parametric modeling software.
Lockheed Martin Selects 3DEXPERIENCE Platform for Engineering Initiatives
October 28, 2019
Multi-year collaboration aims to speed timelines and improve efficiencies of next generation products.
Latest News
CoVent-19 Ventilator Challenge Winner Announced
Three finalists selected from more than 200 entries
Tools that Build Sustainable Products
Design solutions are emerging that can help integrate sustainability.
COVID-19 Pushes PLM/PDM to the Cloud
From bill of materials and file sharing to collaboration, many functions move to the cloud during lockdown.
MSC Software Provides Access to Partner Software via one Platform
MSCOne orchestrates flexible token licensing to provide users access to any CAE software they need through the product development lifecycle.
All posts