Top Story
Partnership Targets Design Solutions to Prevent Violence Against Women
August 5, 2020
WDO and UN Women in Asia and the Pacific team up to reduce abuse through improved health, equality.
Hawk Ridge Systems Acquires Quest Integration
September 11, 2020
Merger provides advanced 3D design tools and additive manufacturing expertise to fast-growing regional manufacturers in the West.
Centric Software Pioneers 3D PLM for Long-term Market Recovery 
September 8, 2020
Centric PLM's complete 3D workflow from design to sampling to e-commerce is designed to cut costs and speed time to market.
Aucotec Debuts 3D Portal
August 28, 2020
3D portal in Engineering Base secures 24/7 data exchange.
Partnership Targets Design Solutions to Prevent Violence Against Women
August 5, 2020
WDO and UN Women in Asia and the Pacific team up to reduce abuse through improved health, equality.
Bringing a Comic Book Hero to Life
July 7, 2020
Effects artists used a combination of digital modeling, animation, CAD and 3D printing to build the massive S.T.R.I.P.E. armor for the DC Universe's Stargirl.
Ansys Sponsors Student Competition for Autonomous Vehicle Technology Design
June 26, 2020
Ansys grants access to software and sponsors digital event to launch Indy Autonomous Challenge.
Siemens Expands Capital Electrical Software
June 17, 2020
Integrated capabilities can be used to design and assess E/E systems and enables support for integrated end-to-end model-based design, manufacturing and service domains.
Altium Takes PCB Design and Realization to the Next Dimension 
May 15, 2020
 Altium 365 platform empowers designers to work from anywhere, and connect with anyone.
COVID-19 Spike Puts Remote Collaboration to the Test
April 6, 2020
Design tool vendors ease licensing restrictions and aim for scalability to meet surge in demand from work-at-home engineers.
IronCAD Home Licenses for All
March 20, 2020
The company can also provide limited-time licenses to allow you to use IronCAD at home for a limited period.
CoreTechnologie Launches Simplified CAD Models for Digital Factory Planning
February 24, 2020
The Simplifier enables a smooth and fast processing of large CAD models.
EMA Launches CADSync With a Native SolidWorks Connector
January 20, 2020
This enables Cadence PCB and SolidWorks to work in concert, creating a digital twin for mechatronics design.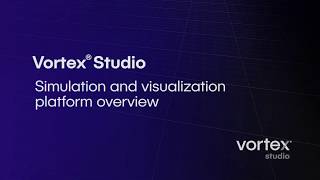 CM Labs Releases Vortex Studio Update 2019c 
December 17, 2019
Vortex Studio 2019c features integration with Unreal Engine and vessel simulation capabilities from MARIN and more.
Designing the Future
December 1, 2019
DE readers chime in on emerging design technologies.
Autodesk and ANSYS to Team Up to Increase Interoperability
November 19, 2019
The collaboration connects Autodesk Fusion 360 design and manufacturing software with ANSYS Mechanical simulation solutions, according to the companies.
Latest News
Rescale and Hyundai Motor Group Team Up to Boost Mobility Innovation
Companies build a multi-cloud high-performance computing environment.
ASSESS Initiative Publishes Align Theme Positioning Paper
The ASSESS initiative has been organized around a key set of themes associated with expanding the usage and benefit of...
Editor's Picks: Sept. 17-23, 2020
One of the picks will be chosen as DE's Editor's Pick of the Week.
Sponsored Content
Check It Out: HPC Maximizes the Value of Ansys Mechanical
Developers updated the company's simulation solutions to leverage access to faster processors storage systems, and communication sockets available in...
All posts