Techniplas: Combining Additive Manufacturing (AM), Generative Design, and AI to Explore Lightweighting
May 9, 2019
In partnership with generative design software maker Paramatters, Techniplas offers free browser-based manufacturing portal to attract lightweighting projects
ParaMatters Upgrades its Generative, Autonomous Design and Lightweighting Software
April 30, 2019
CogniCAD 2.1 autonomous topology optimizer for lightweighting offers enhanced variety of loading conditions, optimization of build orientation. It also features an intuitive, simple user interface that works autonomously and instantly.
LIFT Announces New Phase of "Fast Forge" Technology Project Opportunities
April 12, 2019
Small and large organizations can submit project ideas designed to develop new technologies in short period of time.
Generative Design Calculator Assists in Better Technology-Based Decision-Making
April 2, 2019
The Generative Design Total Lifetime Value Calculator enables ABI Research Industrial Solution clients to plan and compare the best strategies for deploying generative design.
Trust, Technology and Being Human
April 1, 2019
An engineering workflow needs to take human nature and the pros and cons of software recommendations into account.
Manufacturing Awareness Signals a New Phase in Generative Design
March 1, 2019
Migrating from theoretically optimal topology to manufacturable shapes, generative design technology shows signs of maturity.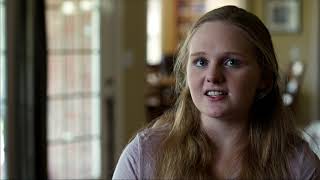 Engineering Girl Power Unleashed on Prosthetic Redesign
February 27, 2019
High school senior creates a lightweight, 3D-printed prosthetic foot for war vet showcasing how K-12 can nurture STEM path for female talent.
Sponsored Content
Re-evaluating Computer-aided Optimization
February 21, 2019
Traditionally design engineers take the lead in defining the shape of a product, but emerging generative design tools give software unprecedented autonomy.
Aras Teams up with VCollab to Boost Management of Simulation Results 
February 12, 2019
Aras will use the VCollab technology in Simulation Process & Data Management (SPDM) processes across the lifecycle. 
Altair Issues Global Call for Submissions for 2019 Altair Enlighten Award
February 8, 2019
Automotive industry's award is dedicated to vehicle lightweighting in four categories; Full Vehicle, Module, Enabling Technology and The Future of Lightweighting.
Engineering Productivity to Drive Generative Design to More Than 16 million Users by 2030
February 1, 2019
The automotive industry represents the largest opportunity globally with US$18.5 billion in generative design software revenues forecasted for 2030, but the largest industry differs from country to country.
Biomimicry Inspires Lightweight Lattice Design
January 1, 2019
The combination of nature and new topology optimization and simulation tools serves up a powerful approach to achieving lightweighting design goals.
Technology Focus: Designing for Optimization & Simulation
December 18, 2018
Simulation is pervasive, with people from different departments and backgrounds discovering new ways to put it to use, in all of its varied forms.
Sponsored Content
Break through Barriers with Generative Design
December 1, 2018
Innovation vs productivity. Design vs manufacturing. Increased competition. Can emerging technology save the day?
Artificial Intelligence Beyond the Hype
December 1, 2018
Advancements in computing and research are making AI applications much more feasible.
Latest News
Carbon Shares Platform Improvements
Company introduces new EPU 46 resin with color options.
COMSOL Announces Program for COMSOL Day: Aerospace & Defense
The event will explore multiphysics simulation applications and modeling topics supporting innovation and design in the aerospace and defense industry.
Keysight Highlights EDA 2024 Integrated Software Tools
This integrated EDA software is designed to increase productivity for engineers developing high-speed products in multiple applications, the company reports.
3D Systems Partners with Klarity
Klarity Prints, powered by 3D Systems, is a service-based line of 3D-printed radiotherapy accessories.
Altair Takes Home Awards from Fortune, Newsweek
Altair has been named to two lists that recognize companies that put employees first, Altair reports.
US DoD Deploys SPEE3D Printers to Ukraine
SPEE3D supplies 3D printers and training for Ukrainian soldiers and engineers to manufacture and repair military equipment in the...
All posts