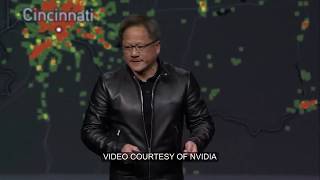 Video News Roundup: Epic Games' $100 Million Grant, NVIDIA's Workstation for Data Science
April 5, 2019
News from NVIDIA, TechSoft's HOOPS 2019 and Epic Games in this edition of DE's video roundup.
HOOPS Publish 2019 Enables Consumption of 3D PDF on Any Device, Any Platform
March 12, 2019
SDK enables conversion of 3D PDF documents into HTML while maintaining the PDF's layout, interactivity, data and behavior.
3D PDFs Enhanced for 3D Print Workflows
March 8, 2017
Tetra4D 2017 launches new application-like functionality to search for 3D data in documents.
Latest News
ESI, AddUp Team on Distortion Simulation
New Distortion Simulation AddOn module will help mitigate distortion problems for metal additive manufacturing processes.
Update to Additive Metal Manufacturing Inspection Gains Key DARPA Recognition
The system pairs PrintRite3D SENSORPAK multi-sensors and hardware with PrintRite3D INSPECT, PrintRite3D CONTOUR and PrintRite3D ANALYTICS...
Editor's Pick: Real-time Process Monitoring for Metal Additive Manufacturing
Sigma Labs PrintRite3D Version 5 offers real-time analysis of metal 3D printing quality.
America's Cup Challenger American Magic Flies Across the Water with Stratasys 3D Printing
US team for world-renowned competitive sailing event taps into carbon fiber for end-use racing parts.
All posts