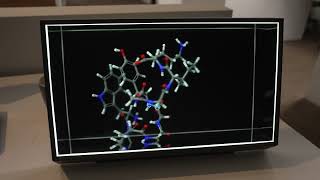 Looking Glass Launches Gen 2 Holographic Displays
April 19, 2022
The Looking Glass Factory launches Gen 2 of its personal, professional, and enterprise holographic display units.
Light Field Lab launches Modular Holographics Displays
November 2, 2021
Light Field Lab launches SolidLight high-res holographic display wall
Looking Glass Factory Launches Oversize Holographic Display
November 12, 2019
Looking Glass Factory releases 32-in. holographic display called Looking Glass 8K
The Looking Glass Factory Launches Standalone Desktop Holographic Display
June 10, 2019
The Looking Glass Factory launches desktop holographic display box with built-in computing power
Microsoft Reveals HoloLens
January 26, 2015
The technology offers a new platform for holographic computing.
HP Develops Portable 3D Projection System
December 4, 2001
Latest News
Lenovo Delivers Expanded Portfolio of New Mobile and Desktop Workstations
Lenovo extends its collaboration with AMD in this latest product launch.
Big Tech Expected to Trim Cloud Computing Spend in 2023
For 2023, folks on Wall Street anticipate a notable slowdown in spending by major technology firms on the warehouse-size data centers...
Partnership Drives Promotion of Additive Manufacturing Camp for Young Women
The "Girl Meets Additive Manufacturing" program, for San Diego high school students, will introduce participants to additive manufacturing.
Case Western Part of New National Engineering Collaboration
The collaborations are the result of more than $100 million in grants to fund the programs.
All posts