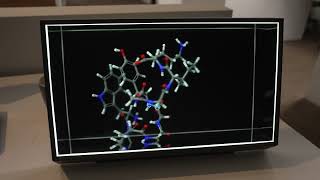 Looking Glass Launches Gen 2 Holographic Displays
April 19, 2022
The Looking Glass Factory launches Gen 2 of its personal, professional, and enterprise holographic display units.
Light Field Lab launches Modular Holographics Displays
November 2, 2021
Light Field Lab launches SolidLight high-res holographic display wall
Looking Glass Factory Launches Oversize Holographic Display
November 12, 2019
Looking Glass Factory releases 32-in. holographic display called Looking Glass 8K
The Looking Glass Factory Launches Standalone Desktop Holographic Display
June 10, 2019
The Looking Glass Factory launches desktop holographic display box with built-in computing power
Microsoft Reveals HoloLens
January 26, 2015
The technology offers a new platform for holographic computing.
HP Develops Portable 3D Projection System
December 4, 2001
Latest News
Autodesk Releases Fusion 360 Update
The company explores improvements around flexibility and control, programming efficiency, show off tips and tricks, and opens up the floor...
Anycubic Kobra 2 3D Printer On Market
The upgraded tool head, electronics, and other mechanical changes are all features to help to boost speed and print quality,...
CIMdata Creates eBook on Vehicle Electrification
The eBook describes vehicle electrification engineering challenges and the capabilities of Siemens Digital Industries Software's integrated approach, CIMdata says.
TPM Establishes Additive Manufacturing Lab in South Carolina
This lab will serve as a regional demonstration center for additive and 3D printing technology, company says.
All posts