Top Story
Redesigning CAD for Mixed Reality
February 1, 2020
Break old habits while inventing new practices at the same time.
Editor's Picks: July 2-8, 2020
July 8, 2020
One of the picks will be chosen as DE's Editor's Pick of the Week.
Logitech Releases MX Mouse for Mac
July 8, 2020
Popular CAD mouse now available for Mac, iPad users.
Redesigning CAD for Mixed Reality
February 1, 2020
Break old habits while inventing new practices at the same time.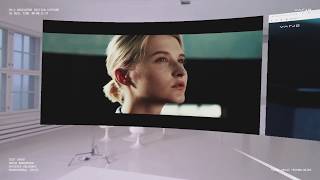 VRX News, Varjo Workspace, Writing in Mixed Reality
December 17, 2019
VRX Conference brings out AR/VR hardware makers, while app developers are redefining interaction with digital objects in this end-of-year video news roundup by DE Senior Editor Kenneth Wong.
Designing the Internet of Things
November 1, 2014
Individuality, cloud connectivity and aesthetic appeal are the cornerstones of engineering smart products.
Latest News
Raymond Weitekamp: In Search of Production-Grade AM Polymer
PolySpectra's founder and CEO Raymond Weitekamp develops resin-based AM material that can go head-to-head with molded engineering plastics.
Reimagining Manufacturing on a Worldwide Scale
Formlabs hosts 1-day event to explore how to accelerate manufacturing's potential in the 21st century.
Digital Metal Launches Industrial Metal Binder Jet 3D Printer
It is developed as a modular component of a complete binder jet solution.
Blackstone Resources Wins Green Product Award 2022
Blackstone's 3D printing, a high-speed multilayer technology, for production of environmentally friendly and high-performance lithium-ion batteries won out of 1,500 competitors...
All posts