Sensors Expo and Conference 2016: IoT Fuels New Exploration of Sensors
June 27, 2016
Microprocessors Want to Tackle Big Data
June 8, 2016
IOT World 2016: Using Artificial Intelligence to Harvest Business Intelligence
May 17, 2016
Ushered in by the fast-paced beat of La Roux's "Bulletproof," Gavin Whitechurch, founder of IoT World, stepped up to the stage to deliver his welcome address at IOT World.
C-Labs Tackles IoT Security, Connectivity Challenges
April 29, 2016
Frame-Relay is an industrial-grade IoT software platform from C-Labs that simplifies the connection of different types of industrial equipment and devices.
NVIDIA GTC 2016: The GPU Wants to Accelerate VR, AI and Big Data Analysis
April 11, 2016
Building a Case for Dassault's Virtual Twin
March 25, 2016
Collaboration illustrates how Dassault plans to extend the virtual twin concept beyond the automotive and aerospace & defense spaces.
MATLAB R2016a for Creating Equation-Embedded Narratives and Executable Apps
March 21, 2016
Configit Takes a Lifecycle Approach to Configuration Management
February 18, 2016
Configit is tasked with compiling all of the rules surrounding product configuration into a single database and leveraging algorithms to create a virtual tabulation of the outcome.
SolidWorks World 2016: Design Shifts from Geometry to Data, Wires, and Chips
February 17, 2016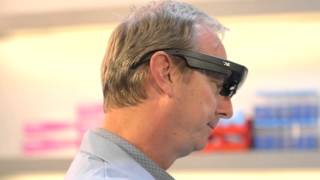 PTC Draws On Augmented Reality to Round Out its IoT Vision
February 1, 2016
Using an augmented reality platform to overlay digital data, companies can elevate interaction with a product to provide service operators with detailed instructions or facilitate design reviews for engineers.
Seeing Digital Twin Double
January 29, 2016
Digital twins create an unprecedented design-test feedback loop thanks to the convergence of the Internet of Things, augmented reality and advanced simulation.
Siemens to Acquire CD-adapco: Pool of Key Players Keeps Shrinking as Consolidation Continues
January 25, 2016
Job Search in the New Year? First, Check Out What Your Salary Should Be.
January 11, 2016
AU 2015: AI-Designed Parts and Sensor-Equipped Cars are the New Order
December 4, 2015
Siemens Brings ALM Into the PLM Fold
December 2, 2015
Siemens PLM Software has snapped up Polarion, an application lifecycle management (ALM) vendor and is already working to fold it into its Teamcenter product lifecycle management (PLM) platform.
Latest News
Epic Games Teams Up with Autodesk
Their joint goal is to accelerate real-time, immersive design capabilities across industries.
Tech Soft 3D Launches CAE-Based CEETRON Toolkits
The CEETRON solutions enables software engineers to accelerate CAE application development at every stage of the process.
Quickparts Acquires Xcentric Mold & Engineering
Acquisition expands Quickparts' digital manufacturing offerings.
Simulation's Answer to Connected Car Complexity
The path to adopting advanced multiphysics design practices is complicated and multifaceted.
All posts