Zuken Releases CR-8000 2020 for Electronic Design
July 14, 2020
3D multi-board EDA environment features enhancements to schematic design, integration with Keysight and Ansys.
Siemens Expands Capital Electrical Software
June 17, 2020
Integrated capabilities can be used to design and assess E/E systems and enables support for integrated end-to-end model-based design, manufacturing and service domains.
Siemens Expands ODB Data Exchange Format
May 19, 2020
Company adds electronics manufacturing information flow to comprehensive digital twin.
Altium Takes PCB Design and Realization to the Next Dimension 
May 15, 2020
 Altium 365 platform empowers designers to work from anywhere, and connect with anyone.
Harvey Mudd College Professor on Teaching Robotics, Circuit Design in Lockdown
May 11, 2020
Harvey Mudd College Professor continues teaching circuit design and robotics lab courses under lockdown using take-home Arduino kits
Renesas Creates Ventilator System Reference Design for COVID-19 Pandemic
April 17, 2020
Customers can use system to design ready-to-assemble boards for medical ventilators.
Editor's Pick: Leading network and electronics engineering services available for free
April 15, 2020
The Innovate Anywhere Program covers three key areas: 90-day software trials; remote learning; and scalable live network testing.
EMA Design Automation Announces Partnership with Dassault Systèmes
April 10, 2020
This partnership will leverage EMA's expertise to provide a holistic, modern approach to product development.
Web Simulation Tool Capable of Systematic Verification of Power Devices and ICs
March 6, 2020
Tool enables easy verification of solution circuits under the SystemVision portfolio cloud environment from Mentor, a Siemens business.
Nano Dimension Moves its Main Commercial Activity to USA
February 25, 2020
Nano Dimension will be able to better serve its customers through its new training and demo center.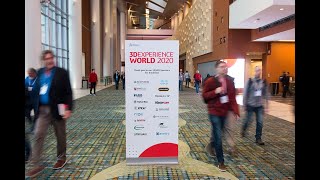 3DEXPERIENCE World 2020 Highlights, Altium Launches Web-based PCB Viewer, AMD Releases Radeon Pro W5500
February 20, 2020
SolidWorks World returns under parent company Dassault Systemes' 3DEXPERIENCE Brand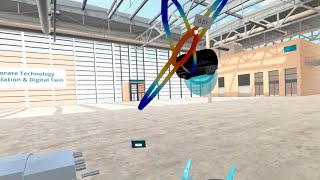 Autodesk Fusion adds ECAD tools, Siemens develops CAD for VR, JPR publishes CAD report, more
February 6, 2020
Autodesk Fusion adds ECAD tools, Siemens develops CAD for VR, JPR publishes CAD report, more
STMicroelectronics and Fieldscale Bring Intuitive Touch Controls to Smart Devices 
January 29, 2020
Fieldscale SENSE is an end-to-end development platform for touch-sensor design and high-accuracy simulation.
Siemens Partners with Arm to Accelerate Mobility
January 10, 2020
Aim is to enhance mobility by redefining design capabilities for complex electronic systems.
Competition Heats Up for Material Manufacturers in Thermal Interface Applications
December 17, 2019
New report shows detailed review of numerous industries and a review of the key players and material considerations. 
Latest News
Editor's Pick: CFD solver on unified code base
Flow Science's FLOW-3D 2022R2 Product Family has a unified solver that allows access to the features of OpenMP...
BOXX Workstation Features AMD Ryzen 7000 Series Processors
APEXX A3 offers multiple processor cores.
Poll: CEOs Invest in Tech and Talent While Reshoring Manufacturing
The quarterly survey reveals that 90% of CEOs expect supply chain concerns to stretch well into 2023.
BASF introduces X3D Catalyst Shaping Technology
New X3DTM technology to produce catalysts with optimal shape to achieve efficiency while reducing energy consumption, BASF reports.
All posts