Perfectly Portable Power: Lenovo ThinkPad P1
March 1, 2019
This P-series mobile workstation provides the perfect combination of performance, portability and price.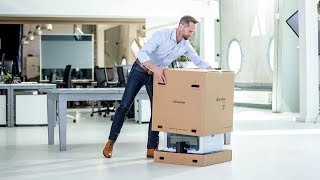 Ultimaker S5 3D Printer Review: Bigger and Better
March 1, 2019
The Ultimaker S5 3D printer gives professionals more space for larger models.
ZW3D Review: Model and Manufacture
February 1, 2019
ZWSoft updates its all-in-one CAD/CAM program.
Lenovo ThinkStation P520: Affordable Power
February 1, 2019
We review the latest mainstream Lenovo tower workstation.
Partner Content
Open-Source CFD Software Packages: Good Enough and Free
January 22, 2019
A review of the OpenFOAM open-source computational fluid dynamics (CFD) packages.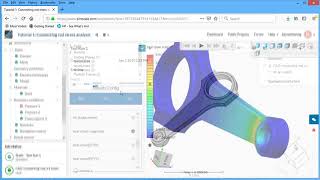 A Quick Look at SimScale's SaaS Simulation
January 11, 2019
Mini review of SimScale's Web-based Simulation includes video walk-through.
IronCAD 2019: 20 Years of Innovation
January 1, 2019
A pioneering program gets a host of improvements.
Dell Precision 3530: Plenty of Power to Go
January 1, 2019
This 15.6-in. system delivers great performance and long battery life.
ZW3D 2018 Review: Model and Manufacture
December 19, 2018
One of the things that sets ZW3D apart from most of its competitors is the fact that it integrates both CAD and CAM tools in a single package.
Partner Content
CAD Embedded CFD: Overhyped, but a Good Value for Some
December 14, 2018
One particularly beneficial aspect of CAD-embedded or CAD-linked CFD is its potential for enabling and streamlining parametric studies.
@Xi PowerGo XT Mobile Workstation: Portable Power Champ
November 2, 2018
With its fast CPU and high-end NVIDIA graphics, we expected the Xi PowerGo XT to deliver great performance, but the results still surprised us.
Dell Precision 7820 Tower Workstation: Compact Power
November 1, 2018
This new Dell workstation packs dual CPUs in an innovative chassis.
A Great Little Workstation: HP Z2 Small Form Factor G4
November 1, 2018
HP introduces the world's most powerful small form factor workstation.
Racking Up Results: Dell Precision 7920 Rack-Mount (2U) Workstation
November 1, 2018
Dell packs a lot of power into its latest rack-mount workstation.
PTC Creo 5.0: New and Improved
September 1, 2018
PTC Creo 5.0, PTC's latest release, offers new features and a wide range of extensions.
Latest News
Chaos Group previews Project Lavina, SimScale releases radiation simulator, Onshape recognized by World Economic Forum
In this episode of DE News Roundup, Chaos Group previews Project Lavina for real time ray tracing, SimScale releases radiation...
AMD Radeon Pro Software for Enterprise 19.Q3 Is Optimized for Professional Applications
The latest driver also continues to prove the value of updating professional drivers, with Day Zero certifications to help ensure...
Moldex3D Partners with Wittmann Battenfeld on LSR Injection Molding and Smart Manufacturing
The memorandum of understanding is aimed at bringing together both parties' extensive knowledge and technical expertise to advance the role...
Siemens Debuts More Tire Modeling Capabilities in Real-Time Environments
The Simcenter Tyre team releases MF-Tyre/MF-Swift 2019.1 with more possibilities to test with MSC ADAMS.
All posts