CorelCAD 2019 Review: Budget CAD Gets Better
July 1, 2019
CorelCAD 2019 adds more AutoCAD compatibility. Its low cost and similarities to AutoCAD continue to make CorelCAD an attractive alternative for those on a budget.
AutoCAD 2020 Review
July 1, 2019
The new release of Autodesk's AutoCAD offers a short but significant list of enhancements.
Velocity Micro ProMagix HD60 Is Built for Speed
June 24, 2019
This systems integrator delivers a winning workstation at a very competitive price.
PTC Creo 6.0: Even Better than Last Year
June 1, 2019
Enhanced augmented reality, simulation and additive manufacturing tools lead the list of new features.
@Xi MTower PCIe Built for Speed
June 1, 2019
The latest edition of the MTower PCIe from @Xi is the fastest single-CPU workstation we have tested so far.
Real-Time Ray Tracing Arrives
June 1, 2019
We test three of the new NVIDIA Quadro RTX GPUs.
Origin PC NT-15 Mobile Workstation Review: Lightweight and Powerful, but a bit Pricey
April 30, 2019
Origin PC NT-15 Quadro mobile workstation is a 15.6-inch laptop that delivers good performance at a premium price.
TopSolid 7.12 Review: All in the Family
April 1, 2019
A completely integrated CAD/CAM/PDM program.
Blown Away: Eurocom Tornado F7W Mobile Workstation
April 1, 2019
Canadian system integrator delivers the fastest mobile workstation ever reviewed by DE.
Perfectly Portable Power: Lenovo ThinkPad P1
March 1, 2019
This P-series mobile workstation provides the perfect combination of performance, portability and price.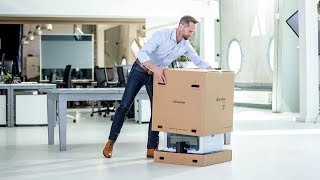 Ultimaker S5 3D Printer Review: Bigger and Better
March 1, 2019
The Ultimaker S5 3D printer gives professionals more space for larger models.
ZW3D Review: Model and Manufacture
February 1, 2019
ZWSoft updates its all-in-one CAD/CAM program.
Lenovo ThinkStation P520: Affordable Power
February 1, 2019
We review the latest mainstream Lenovo tower workstation.
Partner Content
Open-Source CFD Software Packages: Good Enough and Free
January 22, 2019
A review of the OpenFOAM open-source computational fluid dynamics (CFD) packages.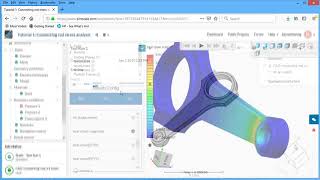 A Quick Look at SimScale's SaaS Simulation
January 11, 2019
Mini review of SimScale's Web-based Simulation includes video walk-through.
Latest News
Morf3D and Constellium Ink Joint Additive Manufacturing Program
Constellium's Aheadd CP1 offers benefits including thermal and electrical conductivity approaching that of pure aluminium, the company reports.
JIE USA Debuts 3D CAD Configurator Built by CADENAS
Motor and drive manufacturer unveils tool for on-demand, online design and product selection.
HP Shares New Platform Professional Services Updates
During RAPID + TCT, HP debuted new products and solutions.
AMGTA Names 2022 Sustainability Award Recipients
Awards recognize member companies for corporate efforts towards sustainable manufacturing.
All posts