Top Story
Simulation Silos
July 1, 2019
As access to compute resources expands, and new tools shift simulation to engineers and designers, the volume of simulation data has increased.
Altair Adds Virtual Crash Test Dummy Models to its RADIOSS Portfolio
September 16, 2019
FE dummy models are virtual representations of their respective physical crash test dummy. 
Altair Announces 2019 Winners of its Enlighten Award
August 13, 2019
Ferrari, FCA, Material Science Corporation, ZF, Alba Tooling & Engineering Automotive Management Consulting GmbH, csi entwicklungstechnik GmbH take top honors.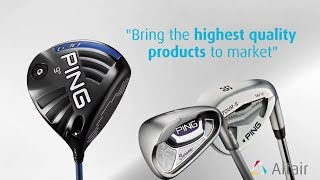 Ping Golf Uses CAE and HPC for Virtual Prototyping
August 8, 2019
Eric Morales, senior research engineer at PING Golf, explains how combining CAE simulation with the latest HPC technology has greatly reduced product development time.
Altair and Chroma Collaborate on Digital Twins for Electric Vehicle Propulsion Testing Systems
July 29, 2019
This effort entails the integration of model-based development simulation methodologies with Power Hardware-in-the-Loop (PHIL) testing to achieve the performance requirements of e-propulsion systems.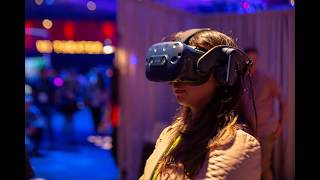 Altair HyperWorks 2019, AMD Workstation GPU for Under $200, SIGGRAPH Tackles AI and Ethics
July 3, 2019
In this week's DE Video News Roundup, Altair releases HyperWorks 2019, AMD introduces workstation GPU for under $200, SIGGRAPH 2019 set to tackle AI and Ethics
Simulation Silos
July 1, 2019
As access to compute resources expands, and new tools shift simulation to engineers and designers, the volume of simulation data has increased.
Altair 2019 Global Technology Conference Heads to Motor City
June 28, 2019
World leaders in business and technology to discuss disruptive technology trends shaping the future of decision-making.
Altair Signs Reseller Agreement with NEC for PBS Professional
June 17, 2019
Altair will include socket-based PBS Professional licenses with its x86/Linux systems.
Editor's Picks: June 6-12, 2019
June 14, 2019
One of the picks will be chosen as DE's Editor's Pick of the Week.
Altair HyperWorks 2019 Now Available
June 10, 2019
Latest version of flagship simulation platform unifies design, engineering and manufacturing communities for faster development cycles.
The New Age of GPU-Driven Product Design
June 1, 2019
Software companies are finding ways to accelerate CAD with GPUs beyond graphics and rendering.
Altair SIMSOLID Walkthrough
June 1, 2019
For this overview, Tony Abbey says he was was able to explore design configurations very rapidly—and this prompted further exploration into alternative configurations such as an integral fitting.
Altair Invites Students to Participate in Electromagnetic Simulation Competition
April 23, 2019
Undergraduate and post-graduate students who have worked on a supervised project in EM engineering are invited to submit an innovative solution to an EM problem.
Altair Completes Acquisition of Datawatch
April 2, 2019
Datawatch provides data intelligence with enterprise data preparation, predictive analytics and visualization solutions for business analytics.
Altair OptiStruct Runs up to 10x Faster on NVIDIA GPUs
March 23, 2019
This speed boost has the potential to impact several industries including automotive, aerospace, industrial equipment, and electronics that frequently need to run large, high-fidelity simulations.
Latest News
ZVerse and Shapeways Form Integration Partnership to Deliver 3D Design Solutions at Scale
The new strategic partnership provides Shapeways customers with access to ZVerse's artificial intelligence-driven design platform as well as its network...
Onshape Teams Up With Sandvik for Cloud CAD/CAM Integration
Companies' strategic partnership designed to reshape how manufacturers go from 3D product models to finished parts, according to companies.
SOLIDWORKS 2020 launches, CM Labs releases Vortex Studio 2019b, xRS Week set for October
SOLIDWORKS 2020 with improved assembly performance and flexible parts, CM Labs releases Vortex Studio 2019b with deformable terrain, xRS Week set...
Creaform adds Academia 50 3D Scanner to its Educational Solution Suite 
ACADEMIA 50 uses structured white light technology to scan objects made of any material, surface type or color, according to the...
All posts