Top Story
Ford and the Future of Simulation
June 2, 2020
At the CAASE20 virtual event, the automaker will discuss its use of leading-edge simulation and additive manufacturing technologies. 
SoftInWay Unveils Co-Simulation Environment in the Latest Release of AxSTREAM ION
June 22, 2020
R&D engineering company releases the newest version of its co-simulation program, enabling companies to develop better products quicker with less iterations.
System Makers Unveil NVIDIA A100-Powered Servers
June 22, 2020
Cisco, Dell Technologies, HPE, Inspur, Lenovo, Supermicro announce systems coming this summer to accelerate AI, data science and scientific computing.
NVIDIA Unveils AI Platform to Minimize Downtime in Supercomputing Data Centers
June 22, 2020
NVIDIA Mellanox UFM cyber-AI platform detects security threats, predicts network failures.
Digital Manufacturer TPM Advances Production Processes
June 8, 2020
Company uses AI-driven on-demand manufacturing platform ZVerse360.
Ford and the Future of Simulation
June 2, 2020
At the CAASE20 virtual event, the automaker will discuss its use of leading-edge simulation and additive manufacturing technologies. 
Microway Delivers NVIDIA DGX A100 to a U.S. Educational Institution 
May 26, 2020
HPC & AI solution provider to deliver advanced AI system to the University of Florida.
AI Software Sees Exponential Growth
May 15, 2020
More organizations are leveraging the power of artificial intelligence in engineering design.
MathWorks Release Delivers Additional AI Capabilities to Engineers
May 15, 2020
Engineers can now train neural networks in the updated Deep Network Designer app, manage multiple deep learning experiments in a new Experiment Manager app, and choose from more network options to generate deep learning code.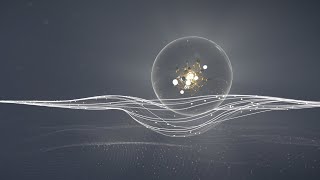 GTC Keynote: LIVE from the CEO Jensen Huang's Kitchen
May 14, 2020
NVIDIA CEO reveals GPU's role in the fight for COVID-19, new Ampere GPU architecture, partnership with BMW, more
Partnership Between Front End Analytics and Georgia Tech's Aerospace Systems Design Laboratory
May 1, 2020
Front End Analytics and ASDL will leverage their respective capabilities in digital twins, system design & simulation, advanced engineering methods, machine learning, and artificial intelligence
NVIDIA Announces GTC 2020 Keynote with CEO Jensen Huang Set for May 14
April 24, 2020
Huang will highlight the company's innovations in artificial intelligence, high-performance computing, data science, autonomous machines, health care and graphics.
Project BreathEasy: OnScale and LEXMA Partner Using Biosimulation and AI
April 21, 2020
OnScale and LEXMA leverage scalable cloud simulation and AI to create digital twins of the lungs of COVID-19 patients to optimize use of limited ventilator and respiratory equipment and yield better patient outcomes.
Sigma Labs Launches PrintRite3D Production Series
March 31, 2020
New production dashboard and AI-driven metrics provide real-time information as 3D printing alternatives accelerate due to worldwide crisis.
Sponsored Content
Using Synthetic Datasets to Train Embedded AI
March 20, 2020
This study demonstrates training and validating embedded AI algorithms using synthetic datasets derived from large numbers of parametric cloud simulations.
Sponsored Content
Getting Comfortable with AI-Assisted Design
March 9, 2020
Generative design technology is gaining acceptance as software vendors leverage GPU acceleration.
Latest News
Pointwise Accelerates Surface Meshing
New release provides 5X faster surface meshing for CFD.
DeskProto Releases CAM Software for Mac
Projects will be interchangeable between Mac and Windows.
CoVent-19 Ventilator Challenge Winner Announced
Three finalists selected from more than 200 entries
Tools that Build Sustainable Products
Design solutions are emerging that can help integrate sustainability.
All posts