Top Story
Release 2019a of MathWorks MATLAB and Simulink is Now Available
March 26, 2019
Introduces new products and enhanced capabilities for artificial intelligence, signal processing and static analysis.
GE Leverages Surrogate Modeling to Slash Design Times
April 23, 2019
AI-driven approach could cut design times by half, evaluate millions of design variations in minutes
Partner Content
NVIDIA RTX Could Change Use of Raytraced Rendering
April 8, 2019
A mix of AI-powered denoising and raytracing poised to promote real-time product views.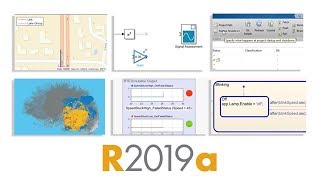 Release 2019a of MathWorks MATLAB and Simulink is Now Available
March 26, 2019
Introduces new products and enhanced capabilities for artificial intelligence, signal processing and static analysis.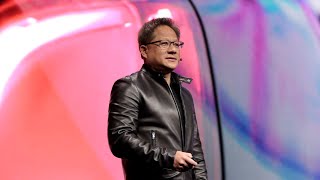 NVIDIA GTC 2019: Data Science Workstation, Purchase of an Interconnect Vendor, Safety Force Field in Autonomous Driving, and More
March 25, 2019
There are sufficient demos and talks of rayt racing, but the biggest announcements have more to do with autonomous cars, machine learning and data centers.
NVIDIA Launches Jetson Nano AI Computer
March 19, 2019
Tiny NVIDIA CUDA-X AI computer reportedly runs all AI models.
AIStorm Introduces Real-Time AI-in-Sensor Solutions
March 11, 2019
AI-driven sensor solutions are made for driver assistance, mobile handsets, cameras and IoT.
Partner Content
Artificial Intelligence, Machine Learning and Deep Learning for Design
March 8, 2019
Break down the buzzwords to understand and successfully apply AI.
FIA and Siemens Partner to Improve Rally Spectator Safety
March 7, 2019
Project aims to improve safety for spectators and drivers at FIA sanctioned Rally events.
Lenovo Unveils AI Workstation
March 6, 2019
Available in single- and dual-processor configurations, the new solution offers enterprise-grade hardware and software.
Bringing Order to AI Chaos with Blockchain
March 1, 2019
Investigating the use of blockchain to democratize artificial intelligence.
Making Autonomous Vehicles Smarter
March 1, 2019
Combining real-world info and simulated conditions to build a data set.
Machines Learn Differently
March 1, 2019
This commentary gets practical about one set of AI technologies that's just about ready for broader adoption: machine learning (ML).
Deep Learning and Design Engineering
March 1, 2019
Designers incorporate AI and deep learning into new products and in their own design processes.
Altair Highlights Latest Technologies at Hannover Messe 2019
March 1, 2019
Showcase highlights to include a technology demonstrator for predictive maintenance and a digital twin integration platform.
FABU Technology Selects Synopsys' DesignWare IP Portfolio for Intelligence in ADAS
February 22, 2019
Portfolio meets AI processing, memory, connectivity and security requirements while accelerating automotive functional safety assessments.
Latest News
Hexagon Releases Latest Update of EDGECAM
New release supports fast 5-axis machining tools; software features barrel cutter support and new gun drilling cycle.
Systems Engineering Software Update Advances Multidiscipline Simulation
Siemens PLM Software releases a full plate of new features in Simcenter Amesim 2019.1. 
Sponsored Content
Editor's Pick: Multi-domain Systems Analysis Just Got Easier
Siemens PLM Software updates Simcenter Amesim with new features in four broad categories.
Researchers Freeze-Print Graphene Battery Anodes
A team at Kansas State University used a freeze printing approach to create sodium ion batteries with hybrid graphene aerogels.
All posts