Top Story
Superworkstations!
June 1, 2019
Design engineering workstations have become extremely powerful—where does it make sense to invest your IT budget?
SparkFun Works with NVIDIA to Release Two New Kits
August 16, 2019
JetBot AI Kit Powered by the NVIDIA Jetson Nano and a Materials Kit for NVIDIA's "Getting Started on AI with Jetson Nano."
NVIDIA RTX Studio Laptops and Mobile Workstations Now Being Released
July 30, 2019
10 new designs from Dell, HP, Lenovo and BOXX raise total number of RTX Studio Models to 27.
dSPACE Acquires understand.ai in Effort to Strengthen AI Expertise
July 29, 2019
With this acquisition, dSPACE can now offer its customers an enhanced product portfolio in the field of autonomous driving.
3YOURMIND Awarded Funding to Enhance Machine Learning in its Software
July 23, 2019
This funding will be used to extend machine learning applications throughout their software suite.
Markforged Announces New R&D Innovation Center in Massachusetts
July 18, 2019
Additive manufacturing company to double the size of its software and AI developer teams in 2019.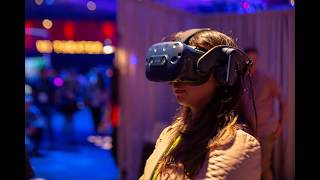 Altair HyperWorks 2019, AMD Workstation GPU for Under $200, SIGGRAPH Tackles AI and Ethics
July 3, 2019
In this week's DE Video News Roundup, Altair releases HyperWorks 2019, AMD introduces workstation GPU for under $200, SIGGRAPH 2019 set to tackle AI and Ethics
SparkBeyond AI Breaks Key Volume Milestones
July 1, 2019
AI innovator SparkBeyond announces that it has passed a key threshold for its problem-solving platform.
SparkFun Electronics Releases First Open-Source, U.S.-Manufactured Embedded Systems Module
June 25, 2019
SparkFun makes technology that runs the TensorFlow machine-learning platform easy to implement and deploy at an ultra-low power.
Airbus and ANSYS Partner to Enable Autonomous Flight
June 20, 2019
New agreement drives development of AI-enabled flight control software; goal is to support future combat air system by 2030.
Sponsored Content
AI Workstations for Data Science
June 17, 2019
AI Workstation maximizes productivity, reduces time to insight, and lowers the cost of your data science projects in one robust, readily deploy able solution.
Sponsored Content
Artifical Intelligence for Media & Entertainment
June 17, 2019
Within the Media & Entertainment industry, AI is rewriting all the rules about how to create content.
Altair HyperWorks 2019 Now Available
June 10, 2019
Latest version of flagship simulation platform unifies design, engineering and manufacturing communities for faster development cycles.
Superworkstations!
June 1, 2019
Design engineering workstations have become extremely powerful—where does it make sense to invest your IT budget?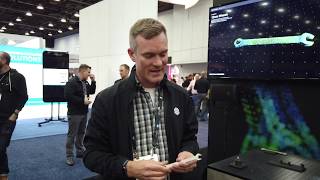 Markforged Debuts Blacksmith Artificial Intelligence (AI) Software for Metal 3D Printing
May 29, 2019
Using artificial intelligence to make automate additive metal manufacturing quality control
New Mobile Workstations Launch with NVIDIA Quadro RTX
May 28, 2019
New systems feature AI, ray tracing and VR.
Latest News
Chaos Group previews Project Lavina, SimScale releases radiation simulator, Onshape recognized by World Economic Forum
In this episode of DE News Roundup, Chaos Group previews Project Lavina for real time ray tracing, SimScale releases radiation...
AMD Radeon Pro Software for Enterprise 19.Q3 Is Optimized for Professional Applications
The latest driver also continues to prove the value of updating professional drivers, with Day Zero certifications to help ensure...
Moldex3D Partners with Wittmann Battenfeld on LSR Injection Molding and Smart Manufacturing
The memorandum of understanding is aimed at bringing together both parties' extensive knowledge and technical expertise to advance the role...
Siemens Debuts More Tire Modeling Capabilities in Real-Time Environments
The Simcenter Tyre team releases MF-Tyre/MF-Swift 2019.1 with more possibilities to test with MSC ADAMS.
All posts