Top Story
CAASE 2020 Preview: Boosting Diversity in Computer Science and Engineering
February 25, 2020
Simulation conference keynote speaker discusses ways to increase diversity in computer science and engineering
Sigma Labs Launches PrintRite3D Production Series
March 31, 2020
New production dashboard and AI-driven metrics provide real-time information as 3D printing alternatives accelerate due to worldwide crisis.
Sponsored Content
Using Synthetic Datasets to Train Embedded AI
March 20, 2020
This study demonstrates training and validating embedded AI algorithms using synthetic datasets derived from large numbers of parametric cloud simulations.
Sponsored Content
Getting Comfortable with AI-Assisted Design
March 9, 2020
Generative design technology is gaining acceptance as software vendors leverage GPU acceleration.
Sponsored Content
Should Engineers Embrace Data Science?
March 9, 2020
Increased adoption of machine learning and AI in design and simulation will require a higher level of understanding by engineers.
AMD CPUs and Radeon GPUs Enable El Capitan Supercomputer to Break 2 Exaflops Barrier
March 6, 2020
El Capitan is set to be the second all AMD CPU and GPU exascale system in the U.S.
ANSYS Advances 5G, High-Performance Computing and AI Design 
February 28, 2020
ANSYS RaptorH brings the HFSS solver engine to silicon chip design teams.
CAASE 2020 Preview: Boosting Diversity in Computer Science and Engineering
February 25, 2020
Simulation conference keynote speaker discusses ways to increase diversity in computer science and engineering
AI Rewrites the Possibilities of Digital Twin
January 31, 2020
Developers of the virtual design tool see AI as providing the catalyst for a major shift in product development.
MSC Accelerates Safe Autonomous Vehicle Development
January 10, 2020
Company now capable of plugging vehicle dynamics into virtual test drives.
Dell Technologies Launches New Era of PCs and Displays
January 6, 2020
Productivity gets boost with Latitude 9510, an intelligent 15-in. 5G-ready business PC with built-in AI. Thinner and smaller XPS 13 debuts its first four-sided InfinityEdge display for virtually borderless viewing experience.
PTC Partnering with Magic Leap
December 29, 2019
Goal is to further expand augmented reality in the enterprise.
NVIDIA TensorRT 7's Compiler Delivers Real-Time Inference for Smarter Human-to-AI Interactions
December 20, 2019
TensorRT 7 features a new deep learning compiler designed to automatically optimize and accelerate the complex recurrent and transformer-based neural networks needed for AI speech applications.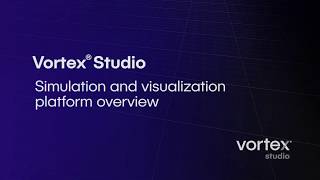 CM Labs Releases Vortex Studio Update 2019c 
December 17, 2019
Vortex Studio 2019c features integration with Unreal Engine and vessel simulation capabilities from MARIN and more.
Designing the Future
December 1, 2019
DE readers chime in on emerging design technologies.
NVIDIA Software Eliminates HPC Bottlenecks
November 26, 2019
New Magnum IO Software provides 20x acceleration for data scientists, AI researchers
Latest News
ArcelorMittal and Additive Industries Tackle Large Spare Part Printing for Steel Industry
ArcelorMittal's collaboration with Additive Industries in recent years has resulted in an improvement in process performance and quality, companies report.
DP Technology Introduces Updated CAM Software for 2020
DP Technology, the parent company of the ESPRIT CAM system, introduces an array of software updates for 2020. 
TAKE OUR POLL: How Has COVID-19 Affected Engineering Productivity?
Take our short poll and share your own experiences.
Engys Releases ELEMENTS v3.2.1
Release focuses on advanced open-source CFD for automotive design.
All posts