Top Story
Radica Software Releases Electrical CAD Software
January 17, 2020
Electra Cloud provides anywhere access for designers via workstations, smartphones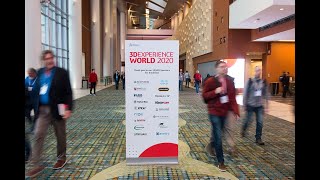 3DEXPERIENCE World 2020 Highlights, Altium Launches Web-based PCB Viewer, AMD Releases Radeon Pro W5500
February 20, 2020
SolidWorks World returns under parent company Dassault Systemes' 3DEXPERIENCE Brand
Xometry Price Quotes Available in SOLIDWORKS, CATIA
February 14, 2020
Integration provides MAKE Marketplace quotes for manufacturing parts directly in the design environment.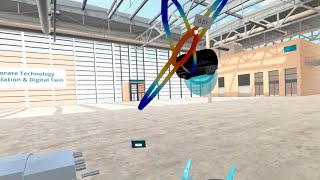 Autodesk Fusion adds ECAD tools, Siemens develops CAD for VR, JPR publishes CAD report, more
February 6, 2020
Autodesk Fusion adds ECAD tools, Siemens develops CAD for VR, JPR publishes CAD report, more
Radica Software Releases Electrical CAD Software
January 17, 2020
Electra Cloud provides anywhere access for designers via workstations, smartphones
PTC Snatches Up Cloud CAD Pioneer Onshape
October 24, 2019
CAD and PLM giant PTC buys cloud CAD developer Onshape in a game-changing acquisition.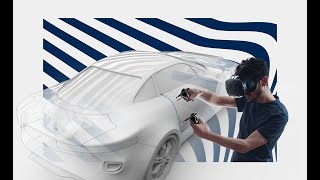 Varjo Releases VR2, Flyingshapes Launches CAD for VR, More
October 17, 2019
xRS Week Conference by Greenlight Insights kicks off, Varjo releases VR-2 Regular and Pro hardware, flyingshapes launches CAD modeling app for VR users
Sponsored Content
Making the Case for the Right Workstation
July 30, 2019
Whether it's an engineer designing bridge structures on a major infrastructure project or a developer coding the next big video game release, the workstation is the epicenter of the workday and a barometer for employee productivity.
Sponsored Content
Advanced Product Development Resource Center Special Digital Issue
July 23, 2019
Our coverage of immersive design, design complexity, mobility, digital disruption, collaboration, and increased productivity is divided among five stages of the product development cycle.
Artec 3D Releases Artec Studio 14 with Functionality for Quality Inspection
June 4, 2019
New features include integration with metrology-grade desktop 3D scanner Artec Micro, target-free registration for 3D laser scanner Artec Ray, and Direct Export for CAD/CAM, Automatic Glare Removal.
PTC Creo 6.0: Even Better than Last Year
June 1, 2019
Enhanced augmented reality, simulation and additive manufacturing tools lead the list of new features.
OPEN MIND/ hyperMILL Announce Joint 5-Axis Machining Technology Seminar with GROB Systems
April 26, 2019
During the seminar, experts from GROB Systems and OPEN MIND will demonstrate ways for manufacturers to make their production facility more efficient.
Sponsored Content
Digital Twins in the Hot Seat
April 25, 2019
The phrase "digital twin" has become the be-all-and-end-all of manufacturing buzzwords, stirring up Utopian views on what it can do for predictive maintenance, simulation and more.
COFES 2019 Comes to the Silicon Valley
March 8, 2019
Long running Congress on Future of Engineering Software comes to the Silicon Valley as a nonprofit organization's debut
Editor's Pick: Work in Part and Assembly Modes with BobCAM for SolidWorks V7
February 20, 2019
New version has 86 upgrades and enhancements to make CAM workflows more efficient.
ZWCAD 2019 SP2 Just Released
February 19, 2019
Compared with ZWCAD 2019 SP1, the efficiency of SP2 has been further enhanced.
Latest News
Academia Pitches in to Make PPE
Schools and universities with production capacity begin making face shields
Editor's Picks: April 2-8, 2020
One of the picks will be chosen as DE's Editor's Pick of the Week.
3D printers rally to make PPE, simulation examines social distancing
Professional and hobbyist 3D printers join the race to make PPE, simulation reveals social distancing's effectiveness
Manufacturers Re-Tool to Address Pandemic
Companies across the country are shifting production capacity to help address medical equipment shortages.
All posts