Top Story
End-to-End Innovation
December 16, 2020
IMAGINiT provides best-in-class technology to support today's modern workflows and engineering requirements
Sponsored Content
Podcast: A New Era of Remote Engineering and Design
January 7, 2021
Jason Barnett of IMAGINiT Technologies discusses the lessons we learned about remote work and collaboration in 2020.
Sponsored Content
End-to-End Innovation
December 16, 2020
IMAGINiT provides best-in-class technology to support today's modern workflows and engineering requirements
Design Software Training Evolves in the Pandemic
December 1, 2020
Professional training providers IMAGINiT and SolidProfessor discuss the transformation of CAD classes during the Coronarivus outbreak.
IMAGINiT Earns Autodesk CAM Specialization
July 28, 2020
Manufacturers turn to IMAGINiT for end-to-end computer-aided manufacturing (CAM) solutions.
Sponsored Content
Modular PLM: A Successful Strategy for SMBs
October 29, 2019
The best way for SMBs to approach PLM is with a modular, sprint-based implementation, rather than rolling out an entire PLM platform at once.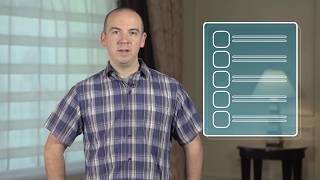 Top 5 Autodesk Vault User Fails to Avoid
February 6, 2019
IMAGINiT's manufacturing applications experts point to what works and what doesn't in Autodesk Vault.
IMAGINiT Technologies Launches eLearning Experience for CAD Users and Managers
October 11, 2018
New partnership with Eagle Point enhances ProductivityNOW eLearning Platform for Autodesk software users.
IMAGINiT Technologies Debuts New Utilities for Autodesk Software
September 10, 2018
Key additions to utilities for Revit, Civil 3D and Vault Client automate repetitive tasks, reduce human errors.
IMAGINiT Technologies Develops New Online Training Platform
January 23, 2018
New platform from IMAGINiT creates interactive virtual classroom that facilitates real-time feedback from instructors and collaboration with classmates.
IMAGINiT Technologies
January 1, 2018
IMAGINiT Technologies, a division of Rand Worldwide, advances the way architects and engineers use 3D technology to design, develop, and manage complex engineering projects. Customers include organizations in the building, infrastructure, manufacturing and facilities management industries looking to gain competitive...
Sponsored Content
Getting New Employees Up to Speed In Your Design Environment
November 7, 2017
No two design environments are the same. So even if you hire seasoned pros, you have to train them to be productive your way. Here's how.
Simulation-as-a-Service On-Ramp
November 1, 2017
Read more on how network infrastructure affects small- and mid-size business access to cloud-based simulation and what is known as simulation-as-a-service.
Sponsored Content
Seeing the Invisible: Keeping Electronics Cool with CFD Before Manufacture
April 21, 2017
In this live webcast, Simulation Specialist for the CFD services division of IMAGINiT, Rob Taylor, will reveal some of the secrets he has learned while using CFD at various stages in the design process to minimize prototyping and improve product...
IMAGINiT Nabs Top Autodesk Platinum Club Award
April 14, 2017
The Autodesk Platinum Club Awards recognizes a global group of partners for top sales performance and customer service.
Sponsored Content
Making Change Management Work for SMBs
February 23, 2017
It's a myth that PLM (product lifecycle management) processes like automated change management are just for the big outfits.
Latest News
Creo 8.0 Enhancements Aim to Empower Engineers to Design Products Faster
Latest edition of Creo solves for needs of engineering executives, managers and end users.
Desktop Metal Develops Additive Process for Sustainable Wood Parts
Forust uses additive manufacturing to upcycle wood byproducts for the production of custom and luxury wood products.
3D Systems Unveils Two Strategic Growth Acquisitions 
One acquisition is of the German software firm, Additive Works GmbH, to expand simulation capabilities for rapid optimization of industrial-scale ...
Matsuura Debuts Metal Additive Manufacturing Production Services
The company now offers quick-turn prototyping.
All posts