Top Story
End-to-End Innovation
December 16, 2020
IMAGINiT provides best-in-class technology to support today's modern workflows and engineering requirements
Editor's Picks: Oct. 7-13, 2021
October 18, 2021
One of the picks will be chosen as DE's Editor's Pick of the Week.
IMAGINiT Clarity v2022.1 Launched
October 11, 2021
Product focuses on common space planning challenges that firms face on complex architectural projects, according to IMAGINiT Technologies, product developer.
Editor's Picks: June 17-23, 2021
June 24, 2021
One of the picks will be chosen as DE's Editor's Pick of the Week.
IMAGINiT Technologies Releases Utilities for Autodesk Revit, Civil 3D and Vault 2022 Software 
June 23, 2021
All IMAGINiT Utilities run directly inside the Autodesk software, eliminating time-consuming tasks and boosting productivity, according to the company.
IMAGINiT Earns Autodesk Services Accelerator Accreditations 
June 10, 2021
Accelerator accreditations acknowledge IMAGINiT's ability to deliver value with consulting engagement.
Sponsored Content
Podcast: A New Era of Remote Engineering and Design
January 7, 2021
Jason Barnett of IMAGINiT Technologies discusses the lessons we learned about remote work and collaboration in 2020.
Sponsored Content
End-to-End Innovation
December 16, 2020
IMAGINiT provides best-in-class technology to support today's modern workflows and engineering requirements
Design Software Training Evolves in the Pandemic
December 1, 2020
Professional training providers IMAGINiT and SolidProfessor discuss the transformation of CAD classes during the Coronarivus outbreak.
IMAGINiT Earns Autodesk CAM Specialization
July 28, 2020
Manufacturers turn to IMAGINiT for end-to-end computer-aided manufacturing (CAM) solutions.
Sponsored Content
Modular PLM: A Successful Strategy for SMBs
October 29, 2019
The best way for SMBs to approach PLM is with a modular, sprint-based implementation, rather than rolling out an entire PLM platform at once.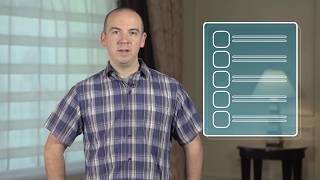 Top 5 Autodesk Vault User Fails to Avoid
February 6, 2019
IMAGINiT's manufacturing applications experts point to what works and what doesn't in Autodesk Vault.
IMAGINiT Technologies Launches eLearning Experience for CAD Users and Managers
October 11, 2018
New partnership with Eagle Point enhances ProductivityNOW eLearning Platform for Autodesk software users.
IMAGINiT Technologies Debuts New Utilities for Autodesk Software
September 10, 2018
Key additions to utilities for Revit, Civil 3D and Vault Client automate repetitive tasks, reduce human errors.
IMAGINiT Technologies Develops New Online Training Platform
January 23, 2018
New platform from IMAGINiT creates interactive virtual classroom that facilitates real-time feedback from instructors and collaboration with classmates.
IMAGINiT Technologies
January 1, 2018
IMAGINiT Technologies, a division of Rand Worldwide, advances the way architects and engineers use 3D technology to design, develop, and manage complex engineering projects. Customers include organizations in the building, infrastructure, manufacturing and facilities management industries looking to gain competitive...