Sponsored Content
Simulation and Test Solutions for the Holistic Digital Twin
January 1, 2019
Engineer your innovations with SimcenterTM.
Sponsored Content
Rethinking Design Data Management
December 1, 2018
Onshape is the only CAD system with built-in version control at its core.
Sponsored Content
Capture, Measure, Analyze
December 1, 2018
Ensure quality while connecting product design and manufacturing.
Sponsored Content
Multi-fidelity Optimization with Cloud Services
December 1, 2018
Multi-fidelity optimization saves time and cost, while maintaining accuracy.
Sponsored Content
Collaborate to Innovate with Simulation Applications and Digital Twins
December 1, 2018
Digital twins, deployed through a centralized resource or as compiled simulation applications, help design engineers shape tomorrow.
Sponsored Content
Transforming Challenges into Opportunities
December 1, 2018
As time to market becomes shorter, faster hardware becomes essential.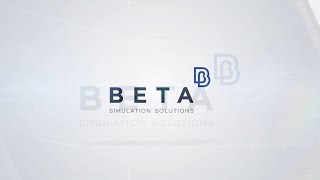 Sponsored Content
Simulation Solutions that Address Complexity
December 1, 2018
Engineering simulation software, built in dialogue with the Industry.
Sponsored Content
Break through Barriers with Generative Design
December 1, 2018
Innovation vs productivity. Design vs manufacturing. Increased competition. Can emerging technology save the day?
Latest News
University of Tennessee to Get Supercomputer Under Landmark Award with IBM
The Min H. Kao Department of Electrical Engineering and Computer Science will be home to the installation, allowing it to...
Altair Adds Virtual Crash Test Dummy Models to its RADIOSS Portfolio
FE dummy models are virtual representations of their respective physical crash test dummy. 
NAFEMS to Host One-Day Automotive Simulation Conference in Michigan
An event agenda and concept put together by several figures in the automotive industry will provide the opportunity to learn...
Stratasys Plans Strategic Investment in Xaar 3D
Stratasys to increase ownership in Xaar 3D from 15% to 45% with option to fully acquire.
All posts