Sponsored Content
Simulation and Test Solutions for the Holistic Digital Twin
January 1, 2019
Engineer your innovations with SimcenterTM.
Sponsored Content
Rethinking Design Data Management
December 1, 2018
Onshape is the only CAD system with built-in version control at its core.
Sponsored Content
Capture, Measure, Analyze
December 1, 2018
Ensure quality while connecting product design and manufacturing.
Sponsored Content
Multi-fidelity Optimization with Cloud Services
December 1, 2018
Multi-fidelity optimization saves time and cost, while maintaining accuracy.
Sponsored Content
Collaborate to Innovate with Simulation Applications and Digital Twins
December 1, 2018
Digital twins, deployed through a centralized resource or as compiled simulation applications, help design engineers shape tomorrow.
Sponsored Content
Transforming Challenges into Opportunities
December 1, 2018
As time to market becomes shorter, faster hardware becomes essential.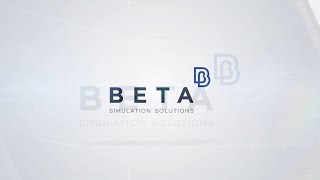 Sponsored Content
Simulation Solutions that Address Complexity
December 1, 2018
Engineering simulation software, built in dialogue with the Industry.
Sponsored Content
Break through Barriers with Generative Design
December 1, 2018
Innovation vs productivity. Design vs manufacturing. Increased competition. Can emerging technology save the day?
Latest News
Octans Aircraft Takes to the Skies with Siemens Software
The company is producing its first aircraft model that will undergo the certification process, the 300A, with capacity for five...
Aras and Modelon Collaborate for Integrated System Modeling to Support Enterprise MBSE in the Digital Thread
Collaboration intended to support enterprise MBSE in the digital thread.
Airbus and ANSYS Partner to Enable Autonomous Flight
New agreement drives development of AI-enabled flight control software; goal is to support future combat air system by 2030.
Elizabeth Goode Receives President's Award from Additive Manufacturing Users Group
Goode, the eighth to receive this award, is an additive manufacturing veteran and owner of Goode Ink.
All posts