Top Story
Behind the Scenes at Materialise in the Midwest
May 23, 2019
Factory tour at Michigan-based 3D printing production facility provides a peek at the company's innovations in the medical sector.
Materialise Receives FDA Clearance for Cardiovascular Planning Software Suite
June 14, 2019
Introductory Workflow, Mimics Enlight Mitral provides support for transcatheter mitral valve replacements
Editor's Picks: May 17-23, 2019
May 28, 2019
One of the picks will be chosen as DE's Editor's Pick of the Week.
Behind the Scenes at Materialise in the Midwest
May 23, 2019
Factory tour at Michigan-based 3D printing production facility provides a peek at the company's innovations in the medical sector.
Essentium Shows Off High Speed Extrusion (HSETM) 3D Printing Platform
May 23, 2019
Showcased publicly in the US for the first time at Rapid + TCT, the HSETM 3D printing platform promises speed, strength and scale.
Materialise Announces New Version Streamics 8 and Materialise Simulation 2.0; Collaboration with HP, Nikon and Essentium
May 23, 2019
The partnerships, announced during the 2019 RAPID+TCT Conference in Detroit, will support the adoption of 3D printing by industrial manufacturers.
HP Launches New 3D Printing Solution, Manufacturing Alliances and Digital Manufacturing Network
May 9, 2019
HP's announcements center on getting 3D printed products to market faster, strategic connections with companies such as Siemens, Materialise and BASF, new TPU material and more.
Additive Manufacturing Users Gather to Address Challenges, Advance Industry
April 9, 2019
Materials, software and workflow challenges led the discussions at the Additive Manufacturing Users Group (AMUG) 2019 conference in Chicago last week.
Plugging GPUs into the Metal AM Workflow
April 1, 2019
When it comes to metal-based AM, organizations are looking to harness the power of graphics processing units.
Additive Manufacturing is Leaving the Island
April 1, 2019
With 3D printing growing increasingly mainstream, manufacturing execution systems are a tool against equipment downtime and production floor chaos.
AMUG 2019 Preview
February 1, 2019
Additive Manufacturing User Group Conference set for March 31-April 4, 2019, Chicago.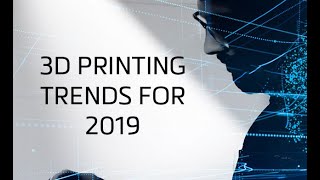 2019 3D Printing Trends
January 10, 2019
The revolutionary nature of 3D printing grew over decades.
Stratasys Printers Validated by FDA for Medical Modeling
December 20, 2018
Materialise and Stratasys have expanded their partnership in the healthcare space
BASF, Materialise Invest in Essentium
December 2, 2018
The Texas-based company has developed an electric welding technology to improve the strength of extrusion printed parts.
Stratasys and Materialise Partner with 3D Printing Medical Models
November 28, 2018
Stratasys PolyJet technology and Materialise FDA-cleared software now jointly offer a versatile 3D printing system for hospitals and physicians to build anatomical models at the point-of-care.
Ultimaker Gains Certification as Part of Materialise 510(k) Cleared Mimics inPrint Software
November 28, 2018
Certified partnership with Materialise delivers safe, reliable 3D printing to point-of-care diagnostics.
Latest News
Bright Cluster Manager Is Now Qualified Software Stack for Intel Select Solutions for Simulation & Modeling
Bright Cluster Manager is a commercial cluster management software designed to automate the process of installing, provisioning, configuring, managing, and...
AMUG Gives Out DINO Awards
Award recognizes experience and service.
Nextflow Software Introduces Nextflow Studio
This fluid simulation software lets engineers manage easily their simulation projects and provides a graphical user interface (GUI) based on...
Ralf Hartmann of Airbus Defense & Space to Keynote ASSESS 2019 Congress
Hartmann's keynote presentation's title is "Multidisciplinary Integration Towards the Digital Twin."
All posts