Top Story
Measuring Dynamic Tilt with an IMU
December 19, 2018
Video shows how to measure dynamic tilt angle on a moving vehicle with an IMU or inertial measurement unit.
BigRep Showcases BigRep PRO 3D Printer at Hannover Messe 2019
April 2, 2019
New BigRep 3D printer is automated and 5G connected; showcase marks next step in development partnership between BigRep and Bosch Rexroth.
Morphing 3D-Printed Architectures into 4D
April 1, 2019
No longer will designers focus solely on dimensions like height, width and depth.
NVIDIA Launches Jetson Nano AI Computer
March 19, 2019
Tiny NVIDIA CUDA-X AI computer reportedly runs all AI models.
AIStorm Introduces Real-Time AI-in-Sensor Solutions
March 11, 2019
AI-driven sensor solutions are made for driver assistance, mobile handsets, cameras and IoT.
FIA and Siemens Partner to Improve Rally Spectator Safety
March 7, 2019
Project aims to improve safety for spectators and drivers at FIA sanctioned Rally events.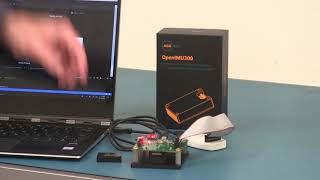 Learn How to Develop Sensor Solutions for Drones, Autonomous Vehicles and Robots
January 21, 2019
Short video addresses the New ACEINNA OpenIMU Sensor Package for Autonomous Vehicle Guidance and Navigation.
Hensoldt Purchases Nano Dimension DragonFly Pro System
January 15, 2019
Early DragonFly Adopter Hensoldt uses Nano Dimension's precision additive manufacturing platform for printed electronics to conduct rapid prototyping.
Velodyne Lidar Presented new Technology for Autonomy and Driver Assistance at CES 2019
January 11, 2019
Velodyne introduces wide field of view short-range sensor and Advanced Driver Assistance Systems (ADAS).
MathWorks Introduces Sensor Fusion and Tracking Toolbox 
January 3, 2019
Company extends MATLAB workflow to help engineers design, simulate, and analyze systems fusing data from multiple sensors.
Giving Machines the Sense of Touch
January 1, 2019
It's important to remember that the sensor is still in the early stages of development, yet the technology represents a step closer to giving robots, prosthetics and electronic devices the sense of touch.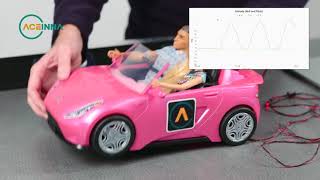 Measuring Dynamic Tilt with an IMU
December 19, 2018
Printing Glucose Sensors Results in Less Cost, Pain
December 18, 2018
Researchers at Washington State University have found a way to produce flexible glucose sensors using 3D printing via direct ink writing.
Sensors Boost Robot Performance
December 1, 2018
Robots are starting to deliver unprecedented levels of performance. But why now?
Exoskeletons on the Move
December 1, 2018
Sensors, CAD models and human-based designs advance wearable exoskeletons.
Advantech Unveils New Sensor-to-Cloud Solutions at 2018 IoT Tech Expo
November 20, 2018
Advantech unveils 30-Day Smart Sensors Program, Cloud Enablers, and end-to-end Solution Ready Packages.
Latest News
Aras Thinks Big about Digital Transformation by Focusing on Process
At ACE 2019, Aras shows how configuration management, system thinking and sustainable transformation are guiding the company's expansion.
R.D. Abbott and Dow to 3D Print Heat-Cured Silicone Parts at RAPID + TCT
German RepRap's first production-ready L280 LAM 3D printer uses Dow SILASTIC 3D 3335 liquid silicone rubber (LSR). This supports a...
CIMdata Has Completed its 2019 PLM Status & Trends Research
Survey responses suggest that companies implementing PLM find that it is worth the money.
Altair Invites Students to Participate in Electromagnetic Simulation Competition
Undergraduate and post-graduate students who have worked on a supervised project in EM engineering are invited to submit an innovative...
All posts