Top Story
Virtually Trained
February 1, 2020
Still using textbooks and whiteboards? AR/VR-assisted learning is faster, more effective and less expensive.
Virtually Trained
February 1, 2020
Still using textbooks and whiteboards? AR/VR-assisted learning is faster, more effective and less expensive.
Mixed Reality Moves Beyond the Cool Factor
February 1, 2020
As hype subsides, practical use cases emerge.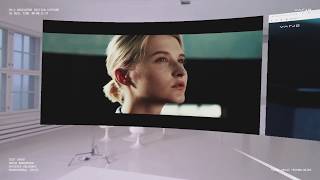 VRX News, Varjo Workspace, Writing in Mixed Reality
December 17, 2019
VRX Conference brings out AR/VR hardware makers, while app developers are redefining interaction with digital objects in this end-of-year video news roundup by DE Senior Editor Kenneth Wong.
VRX Conference: Moving from Visuals to Interaction
December 16, 2019
VRX Conference in San Francisco brings out developers redefining the ways users interact with digital models
VRX Sets for December in San Francisco
November 15, 2019
The VR Conference and Expo by Reuters will feature several panels that seek to identify trends in the emerging XR commerce.
xRS Week: AR-VR Training Apps Get More Accurate with Physical Props, Eye Tracking, and Hand Tracking
October 25, 2019
AR-VR training apps get more robust with physical props that accurately replicate the virtual action; analyst firm releases report on the role of optics in AR-VR.
MakeVR Pro Brings CAD-Based Tools to 3D Modeling in VR For HTC VIVE
August 11, 2017
Vive Studios and Sixense have launched MakeVR Pro, a VR content creation experience.
MakeVR Brings 3D Modeling to Virtual Reality
April 14, 2017
Creativity app from Vive Studios and Sixense harnesses VR to give makers and designers a virtual workshop.
Virtual Reality: A Powerful Engineering Tool
July 1, 2014
Not just for gamers, 3D immersion offers new perspectives for design success.
Latest News
Three Ways Generative Design is Transforming Business
Generative design is an exploration tool that uses artificial intelligence and machine learning to simultaneously generate multiple solutions based on...
Generative Design Helps Create New Wheels that are 35% Lighter
By using generative design technology, Briggs Automotive Company (BAC) was able to shed an additional 4.8 kilograms (10.5 lbs) for the latest...
Hyundai is Driving Mobility Innovation with Generative Design
Hyundai Motor Group is pushing the boundaries of vehicle development and reimagining how vehicles might traverse the world. In a...
How to Get Started with Generative Design
Generative design allows you to simultaneously generate multiple CAD-ready options based on real-world manufacturing constraints and product performance requirements. Try...
All posts