Top Story
Body Painters and Test Drivers Wanted in Mixed Reality
August 5, 2021
Training and design review fuel use of AR/VR in automotive.
Body Painters and Test Drivers Wanted in Mixed Reality
August 5, 2021
Training and design review fuel use of AR/VR in automotive.
Virtually Trained
February 1, 2020
Still using textbooks and whiteboards? AR/VR-assisted learning is faster, more effective and less expensive.
Mixed Reality Moves Beyond the Cool Factor
February 1, 2020
As hype subsides, practical use cases emerge.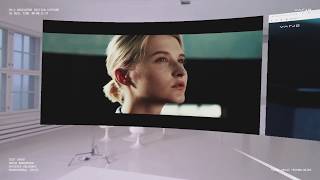 VRX News, Varjo Workspace, Writing in Mixed Reality
December 17, 2019
VRX Conference brings out AR/VR hardware makers, while app developers are redefining interaction with digital objects in this end-of-year video news roundup by DE Senior Editor Kenneth Wong.
VRX Conference: Moving from Visuals to Interaction
December 16, 2019
VRX Conference in San Francisco brings out developers redefining the ways users interact with digital models
VRX Sets for December in San Francisco
November 15, 2019
The VR Conference and Expo by Reuters will feature several panels that seek to identify trends in the emerging XR commerce.
xRS Week: AR-VR Training Apps Get More Accurate with Physical Props, Eye Tracking, and Hand Tracking
October 25, 2019
AR-VR training apps get more robust with physical props that accurately replicate the virtual action; analyst firm releases report on the role of optics in AR-VR.
MakeVR Pro Brings CAD-Based Tools to 3D Modeling in VR For HTC VIVE
August 11, 2017
Vive Studios and Sixense have launched MakeVR Pro, a VR content creation experience.
MakeVR Brings 3D Modeling to Virtual Reality
April 14, 2017
Creativity app from Vive Studios and Sixense harnesses VR to give makers and designers a virtual workshop.
Virtual Reality: A Powerful Engineering Tool
July 1, 2014
Not just for gamers, 3D immersion offers new perspectives for design success.
Latest News
Editor's Picks: Oct. 7-13, 2021
One of the picks will be chosen as DE's Editor's Pick of the Week.
Sponsored Content
Digital Twins Evolve in Manufacturing
Simulation, modeling, visualization and sensor-based data converge to close the design-to-manufacture loop.
Velo3D CEO Benny Buller on Going Public
Metal Additive System Maker joins other 3D printer makers going public
Blockchain Tech Start-Up Pilots Data Protection Tool Launch
The gender-balanced blockchain technology start-up, based in the Netherlands, states its solution is made for businesses and individuals who want...
All posts