Top Story
CAASE20 Keynote: Simulation Governance Can Carry You Through the Post-COVID World
June 17, 2020
On Day Two of CAASE20 Virtual Conference, analysts propose use of simulation governance to cope with engineering in the socially distanced era
CAASE20 Keynote: Simulation Governance Can Carry You Through the Post-COVID World
June 17, 2020
On Day Two of CAASE20 Virtual Conference, analysts propose use of simulation governance to cope with engineering in the socially distanced era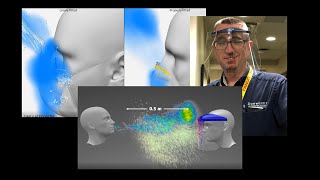 3D printers rally to make PPE, simulation examines social distancing
April 8, 2020
Professional and hobbyist 3D printers join the race to make PPE, simulation reveals social distancing's effectiveness
Latest News
Sponsored Content
Engineering On the Go
New mobile workstations from MSI provide the computing power to handle complex models and simulations, any time and any place.
Editor's Picks: Sept. 9-15, 2021
One of the picks will be chosen as DE's Editor's Pick of the Week.
Mastercam 2022 Delivers Toolpaths With Comprehensive Turning Solutions
Mastercam 2022 gives various options to turn all parts exactly as needed.
A Conversation with DJ Smith, VR Expert
The Glimpse Group's cofounder DJ Smith discusses enterprise use cases, the consumer-grade hardware's advantage, visual fidelity required for design review,...
All posts