Top Story
Ford, HP Collaboration Turns 3D Printing Waste into Parts
May 24, 2021
Closed-loop process transforms recycled materials into injection-molded fuel line clips.
Ford, HP Collaboration Turns 3D Printing Waste into Parts
May 24, 2021
Closed-loop process transforms recycled materials into injection-molded fuel line clips.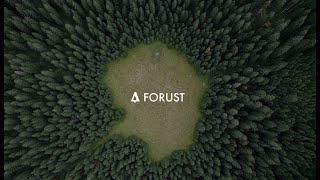 3D Printing Meets Sustainable Wood Parts
May 16, 2021
Desktop Metal launches Forust, a new AM process for producing luxury custom wood pieces.
UBQ Materials and Plastics App Ink Partnership
May 14, 2021
The partnership arises from growing demand for zero-waste supply chain manufacturing to support companies' sustainable development goals.
Desktop Metal Develops Additive Process for Sustainable Wood Parts
May 7, 2021
Forust uses additive manufacturing to upcycle wood byproducts for the production of custom and luxury wood products.
2021 State of Manufacturing Report Finds Digital Industry Acceleration
April 27, 2021
Manufacturing leaders report a focus on resilience, sustainability and speed through digital transformation while concerns about supply chain and workforce grow.
FREE WEBINAR: Can Green Products be Profitable?
April 22, 2021
In our next Hot Seat webinar, we examine how technology can enable sustainable design.
Sustainable Plastics to Comprise Over 15% of Production By 2030
April 22, 2021
A new report from Lux Research predicts the state of plastics sustainability over the next decade.
Van Oord and Ansys Boost Design of Sustainable Wind Turbines
April 20, 2021
Ansys helps reduce model run time from 150 hours to 24 hours, speeding development time by seven times, according to company.
HP and Ford Team Up to Convert 3D Waste Into Auto Parts
March 26, 2021
Companies found way to extend life of already-used 3D printed powders and parts, turning them into auto components for Super Duty F-250 trucks, creating closed-loop on waste.
Dassault Systèmes Joins European Green Digital Coalition as Founding Member
March 24, 2021
Coalition emphasizes the key role of technology in the green and digital transformation of the economy inside and outside Europe.
SOLIZE and HP Enable Sustainable 3D Production of Replacement Heritage Parts
March 17, 2021
SOLIZE, HP and Nissan share commitment to sustainable production, finding innovative ways to reduce, reuse and recycle.
Sustaining the Future of 3D Printing
February 26, 2021
Experts share their sustainability approaches for manufacturing the way to a more planet-friendly future.
What Will the New Normal Look Like?
February 1, 2021
Here at Digital Engineering, we have spent much of the past year evaluating how the pandemic affected the working life of our engineering audience, and the way they use technology.
Intersection of Product Lifecycle Management and Climate Change
February 1, 2021
A new international collaboration called the PLM Green Global Alliance is emerging to help advance PLM toward a more sustainable, lower carbon economy.
RIZE Leverages Materials Science for AM Safety
December 29, 2020
The RIZE 2XC is a proof point that RIZE's software and materials can transform any FDM 3D printer to achieve top safety and sustainability certifications.
Latest News
Sponsored Content
Environmental Design for Building the Future
Simulating and building the future with SimScale and BricsCAD.
RapidDirect Announces New Instant Quote Platform
This technology offers instant quotes for several prototyping services.
Autodesk Confirms Proposal to Buy Altium Limited
The proposed combination would advance ability to converge design and make via unified design, engineering and manufacturing cloud platform, company...
UMD, UMBC, ARL Ink Agreement to Boost AI, Autonomy in Complex Environments
The five-year agreement will accelerate the development and deployment of safe, effective, and resilient capabilities and technologies, from wearable devices...
All posts