Top Story
Simulation Powers Energy Saving Analysis
August 29, 2021
Digital twins and supercomputing resources drive large-scale, multi-building simulation to promote energy conservation measures.
Simulation Powers Energy Saving Analysis
August 29, 2021
Digital twins and supercomputing resources drive large-scale, multi-building simulation to promote energy conservation measures.
Stratasys Puts Sustainability Front and Center in 3D Printing
August 23, 2021
Stratasys CEO Dr. Yoav Zeif indicates that now is the time for what he refers to as "mindful manufacturing."
Winners of Altair Enlighten Award Feature Weight-saving Design Innovations
August 5, 2021
Award is dedicated to vehicle lightweighting and sustainability and honors advancements in reducing carbon footprint, mitigating water/energy consumption, and promoting material reuse/recycling.
Green Additive Group Adds New Members
July 28, 2021
Stratasys, 3D Systems, others join Additive Manufacturer Green Trade Association.
Cultivating BioPod's Design
July 20, 2021
3DEXPERIENCE's cloud platform and virtual twin capabilities are helping to accelerate the development of BioPod, a closed-loop sustainable environment for growing crops in extreme climates.
Simulation to Help Harness Nuclear Fusion
July 8, 2021
ITER will use Ansys technology to help develop the world's largest nuclear fusion power plant.
Materialise Introduces 3D Printing Service Using up to 100% Recycled Powder
June 30, 2021
Bluesint PA 12 provides sustainable 3D printing option.
Ford, HP Collaboration Turns 3D Printing Waste into Parts
May 24, 2021
Closed-loop process transforms recycled materials into injection-molded fuel line clips.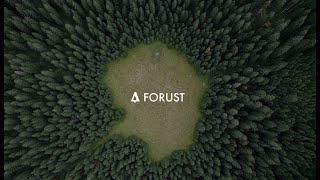 3D Printing Meets Sustainable Wood Parts
May 16, 2021
Desktop Metal launches Forust, a new AM process for producing luxury custom wood pieces.
UBQ Materials and Plastics App Ink Partnership
May 14, 2021
The partnership arises from growing demand for zero-waste supply chain manufacturing to support companies' sustainable development goals.
Desktop Metal Develops Additive Process for Sustainable Wood Parts
May 7, 2021
Forust uses additive manufacturing to upcycle wood byproducts for the production of custom and luxury wood products.
2021 State of Manufacturing Report Finds Digital Industry Acceleration
April 27, 2021
Manufacturing leaders report a focus on resilience, sustainability and speed through digital transformation while concerns about supply chain and workforce grow.
FREE WEBINAR: Can Green Products be Profitable?
April 22, 2021
In our next Hot Seat webinar, we examine how technology can enable sustainable design.
Sustainable Plastics to Comprise Over 15% of Production By 2030
April 22, 2021
A new report from Lux Research predicts the state of plastics sustainability over the next decade.
Van Oord and Ansys Boost Design of Sustainable Wind Turbines
April 20, 2021
Ansys helps reduce model run time from 150 hours to 24 hours, speeding development time by seven times, according to company.
Latest News
Sponsored Content
Engineering On the Go
New mobile workstations from MSI provide the computing power to handle complex models and simulations, any time and any place.
Editor's Picks: Sept. 9-15, 2021
One of the picks will be chosen as DE's Editor's Pick of the Week.
Mastercam 2022 Delivers Toolpaths With Comprehensive Turning Solutions
Mastercam 2022 gives various options to turn all parts exactly as needed.
A Conversation with DJ Smith, VR Expert
The Glimpse Group's cofounder DJ Smith discusses enterprise use cases, the consumer-grade hardware's advantage, visual fidelity required for design review,...
All posts