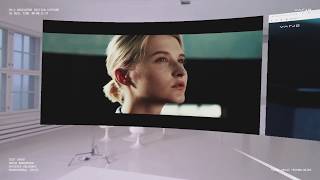 VRX News, Varjo Workspace, Writing in Mixed Reality
December 17, 2019
VRX Conference brings out AR/VR hardware makers, while app developers are redefining interaction with digital objects in this end-of-year video news roundup by DE Senior Editor Kenneth Wong.
Is AR/VR Ready to Go Beyond Visualization?
December 1, 2019
Storytelling is the dominant use of mixed reality devices at present, but may change in the future.
xRS Week: AR-VR Training Apps Get More Accurate with Physical Props, Eye Tracking, and Hand Tracking
October 25, 2019
AR-VR training apps get more robust with physical props that accurately replicate the virtual action; analyst firm releases report on the role of optics in AR-VR.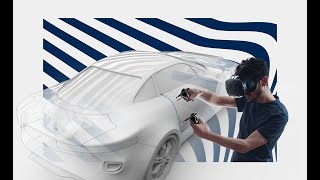 Varjo Releases VR2, Flyingshapes Launches CAD for VR, More
October 17, 2019
xRS Week Conference by Greenlight Insights kicks off, Varjo releases VR-2 Regular and Pro hardware, flyingshapes launches CAD modeling app for VR users
Consumer vs. Professional Tug of War
September 1, 2019
Can consumer hardware be adapted for professional usage?
Are You Ready for Extended Reality (XR)?
August 1, 2019
Identifying the right use case is key to getting the most out of enterprise augmented reality.
The Art of Balance in Mixed Reality
June 1, 2019
Resolution, weight and price are part of the equation for virtual reality and mixed reality success.
AWE2019: Changing Power Dynamics, New Displays at the Augmented Reality Show
May 31, 2019
Augmented reality show brings out new displays, headsets, and pocket-sized powering devices
Editor's Picks: May 23-29, 2019
May 30, 2019
One of the picks will be chosen as DE's Editor's Pick of the Week.
Varjo Announces XR-1 Developer Edition, A Video-Pass-Through Headset For Engineers
May 29, 2019
XR-1 delivers photorealistic visual fidelity in full field of view, resulting in mixed reality; Volvo Cars invests in technology.
Editor's Picks: February 14-20, 2019
February 21, 2019
One of the picks will be chosen as DE's Editor's Pick of the Week.
Varjo Announces VR-1 Eye-Resolution VR Headset
February 19, 2019
Virtual reality headset incorporates technology including 60-PPD resolution Bionic Display, integrated 20/20 eye tracker and more.
Varjo Sets Sights On Human Eye Resolution for VR
December 22, 2017
The startup, which is also working with leading graphics chips manufacturers like NVIDIA and AMD to optimize its viewing experience, claims its display technology is capable of human-eye resolution.
Latest News
CIMdata Supports the PLM Green Global Alliance
CIMdata's Sustainability and Green Energy Practice Director Mark Reisig will moderate the Alliance's coverage of PLM and Green...
SprutCAM X Updates with Collision Avoidance
Collision Avoidance option now features an updated calculation algorithm.
Introducing Autodesk Fusion Industry Cloud
Built on the Autodesk Design & Make Platform, Fusion industry cloud is designed to transform product design and manufacturing by unifying...
ESTECO, Optimad Partner to Offer Embedded Explainable AI
This venture will bring machine learning and explainable artificial intelligence capabilities into ESTECO software solutions, the company reports.
What Will Digital Twins Look Like in 5 Years?
A clear definition and view of the technology is only now taking shape.
Flow Science Releases FLOW-3D POST 20
FLOW-3D POST 2023R2 introduces support for a new results file format that enables faster postprocessing, the company reports.
All posts