Top Story
Collaboration Revolution in AR/VR
November 8, 2019
Immersive technologies challenge established PLM practices.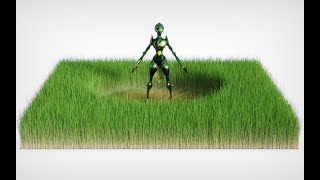 KeyShot 9 with GPU support, new 32-inch holographic display, more
November 14, 2019
Luxion releases KeyShot 9, Looking Glass Factory debut 8K holographic display
Partner Content
Collaboration Revolution in AR/VR
November 8, 2019
Immersive technologies challenge established PLM practices.
flyingshapes° Launches Virtual Reality CAD Application
October 22, 2019
Available now for Oculus Rift and HTC Vive, flyingshapes° streamlines design workflows for precise spatial modeling with intuitive haptic controls and interactive VR toolset.
XR Transforming Design, Visualization
September 18, 2019
Ford, BASF discuss extended reality in VR Intelligence webinar.
Consumer vs. Professional Tug of War
September 1, 2019
Can consumer hardware be adapted for professional usage?
Future Facilities Celebrates 10 Years of Thermal Simulation
July 1, 2019
6SigmaET has evolved over the last 10 years and now incorporates advanced unstructured gridding technology, cloud-based solving and VR integration for the Oculus Rift.
Sponsored Content
Editor's Pick: Tensor Cores and Real-time Ray Tracing Go Mobile
June 26, 2019
Lenovo introduces high-end versatility in a 15-in. mobile workstation. 
Digital Twins and the New Reality
June 1, 2019
As mixed reality systems become more affordable, capable and easier to use, manufacturing is making use of mixed reality for digital twins.
The Art of Balance in Mixed Reality
June 1, 2019
Resolution, weight and price are part of the equation for virtual reality and mixed reality success.
Looking Glass Pro Holographic Solution Debuts
May 30, 2019
This visualization workstation includes a Looking Glass with a touchscreen surface, a built-in Intel NUC 8 VR NUC8i7HVK computer, and a separate 7-in. 2D touch interface for second screen display and interaction.
Varjo Announces XR-1 Developer Edition, A Video-Pass-Through Headset For Engineers
May 29, 2019
XR-1 delivers photorealistic visual fidelity in full field of view, resulting in mixed reality; Volvo Cars invests in technology.
New Mobile Workstations Launch with NVIDIA Quadro RTX
May 28, 2019
New systems feature AI, ray tracing and VR.
HP Launches New Immersive Workstations
May 28, 2019
Company's latest PC offering features design, power and security; extends virtual reality with high rendering power for VR-ready workstations.
COFES Institute Announces Keynote on Virtual Immersive Realities for 2019 Congress
March 23, 2019
Elizabeth Baron to share experiences from Ford Motor and other companies on using immersive technologies during product development.
HOOPS Publish 2019 Enables Consumption of 3D PDF on Any Device, Any Platform
March 12, 2019
SDK enables conversion of 3D PDF documents into HTML while maintaining the PDF's layout, interactivity, data and behavior.
Latest News
NAFEMS Americas Student Award
Award recognizes outstanding student work in engineering modeling, analysis and simulation.
MoDeCH Launches eCommerce Website to Supply And Support Downloadable SPICE Models for Analog Circuit Designers
New website to supply and support downloadable SPICE models for analog circuit designers.
IntelliCAD Technology Consortium Sues Suzhou Gstarsoft Co. Ltd
Lawsuit alleges copyright infringement and trade secret misappropriation.
Latest NCSIMUL Features Three Enhancement Areas
Zoom on specific tool for clear vision of machining process.
All posts