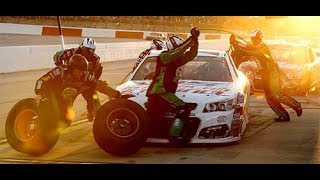 Digital Twin Helps RCR Race to the Finish Line
December 2, 2019
Simulation and technology advances like the digital twin give RCR drivers an edge in horsepower and performance.
Moffitt Streamlines Custom Vent Designs With Discovery Live
October 16, 2019
With ANSYS real-time simulation, customers can visualize natural ventilation solutions quickly, shortening design cycles and accelerating sales.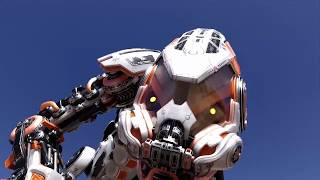 Chaos Group previews Project Lavina, SimScale releases radiation simulator, Onshape recognized by World Economic Forum
August 16, 2019
In this episode of DE News Roundup, Chaos Group previews Project Lavina for real time ray tracing, SimScale releases radiation simulation tool, Onshape recognized as a Technology Pioneer by World Economic Forum
Pointwise Adds Native Interface to Design Software ESP
March 11, 2019
Although it's mostly a maintenance release, it includes new geometry model importa and user interface updates.
LDRA Partners with Siemens to Boost Traceability and Verification for Critical Embedded Systems
March 5, 2019
LDRA tool suite integration features bidirectional traceability, automates impact analysis and enables Polarion users to reduce the cost of compliance with safety-critical standards, company reports.
Discover What's New in Simcenter STAR-CCM+2019.1
March 5, 2019
Simcenter STAR-CCM+ offers realistic multiphysics simulation, capturing the complete geometry of your product, and all of the physics, according to the company.
Use of CF-MESH+ and OpenFOAM Helps Solve Turbulent Flow Simulation Around DrivAer Vehicle
March 1, 2019
CF-MESH+ is a fully automated CFD meshing software solution that features capabilities for mesh generation in arbitrary complex geometries.
Boom Supersonic Partners with NUMECA
February 26, 2019
Boom adopts NUMECA's CFD solutions to advance development of the Overture supersonic passenger aircraft.
SimScale Releases a GPU-Based Lattice Boltzmann Solver
December 20, 2018
Pacefish is a completely new implementation of the Lattice-Boltzmann method (LBM) tailored to the parallel architecture of GPUs.
Editor's Pick: Aero-Acoustics and Vibro-Acoustics Simulations Extended for Turbomachinery
November 14, 2018
New wizard helps predict tonal and broadband noise for turbomachinery.
What is Frontloading CFD?
July 12, 2018
Gain insights on a hot trend in engineering. FloEFD for Creo enables users to boost productivity and design quality by frontloading computational fluid dynamics. This video demonstrates in part FloEFD's solution, Frontloading CFD.
Ronaldo's Memorable Free Kick from FIFA in CFD
July 5, 2018
CFD expert from Siemens PLM Software uses computer simulation to analyze Cristiano Ronaldo's free kick against Spain in FIFA World Cup Russia 2018.
LIVE Roundtable: Recasting Simulation for CAD Users
June 11, 2018
DE roundtable panelists to discuss efforts to make simulation more appealing to design engineers and nonexperts, present real-world examples of what works and what doesn't.
HxGN LIVE 2017: MSC Software's Debut Under the Hexagon Banner
June 19, 2017
LIVE Roundtable Chat: Can We Trust Algorithm-Generated Designs?
January 23, 2017