Top Story
Siemens Launches Capital Load Analyzer Software for Aerospace
May 28, 2019
Making use of an electrical digital twin can reduce aerospace electrical compliance and certification risks.
Nano Dimension Introduces DragonFly LDM for Continuous Digital Manufacturing of Electronics
July 26, 2019
HENSOLDT tests the DragonFly LDM additive manufacturing technology and discusses the results.
Mazda Taps into Siemens' Model-based Generative Engineering Tools
July 23, 2019
Mazda realizes electrical and electronic design productivity and innovation using the Capital model-based generative design flow.
Keysight Technologies Enhances Design Workflows with New PathWave Design 2020 Software Suite
June 4, 2019
The new software suite reduces setup time, automates routine tasks, provides faster simulation and analysis, according to Keysight Technologies.
Siemens Launches Capital Load Analyzer Software for Aerospace
May 28, 2019
Making use of an electrical digital twin can reduce aerospace electrical compliance and certification risks.
OnScale Tackles Ultrasonic Sensing
May 28, 2019
OnScale releases paper to showcase cloud CAE's role in developing next-generation fingerprint technology for securing smartphones.
Altium Launches "Altium Academic Programs"
March 25, 2019
Programs offer free and low-cost software and support to students and educators, empowering the next generation of PCB designers and engineers.
Integrating Smart Design Under Pressure
March 1, 2019
How a small engineering team evolved from its traditional product design roots to embrace the complexity that comes with smart, connected products.
Siemens Launches Enterprise-Class Embedded Linux Solution
February 26, 2019
New enterprise-class binary Mentor Embedded Linux solution is a commercial distribution that is designed to reduce risk and accelerate productivity for medical, industrial, aerospace and defense application.
Dassault Systèmes to Acquire Trace Software's elecworks Product Line
February 22, 2019
Elecworks is at the core of SolidWorks Electrical applications used for smart product development in high-tech, industrial equipment and energy industries.
FABU Technology Selects Synopsys' DesignWare IP Portfolio for Intelligence in ADAS
February 22, 2019
Portfolio meets AI processing, memory, connectivity and security requirements while accelerating automotive functional safety assessments.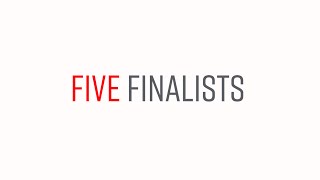 Five Intelligent System Mobility Design Finalists Competing for Share of $4 Million
January 7, 2019
Finalists include teams from United States, Japan, Italy and United Kingdom, with devices ranging from a hybrid exoskeleton on wheels to a powered wheelchair share scheme. Each finalist receives a $500,000 grant to develop their idea further and the final winner...
Coming up ACES
January 1, 2019
Automated, connected, electric and shared (ACES) vehicles present new design challenges.
Altium Launches Altium Designer 19 for Complex PCB Projects
December 20, 2018
Latest News
Bringing a Comic Book Hero to Life
Effects artists used a combination of digital modeling, animation, CAD and 3D printing to build the massive S.T.R...
Fictiv, Jabil Set Up Agile 3D Printing Collaboration
Joint digital thread accelerates and de-risks product development in move from prototyping and low-volume production to large-scale global fulfillment.
Akselos Joins Revolution in Simulation's Global Alliance of Participants
Akselos adds its name to a steadily increasing list of contributors that include Ansys, Aras, BETA CAE, Beyond CAE, Dassault...
Aras Releases Application for Creating, Managing Digital Twins
Digital Twin Core app helps companies create digital twins for any product or system.
All posts