Analyst Discusses Recent Dip in GPU and PC Shipments
September 12, 2022
JPR's Jon Peddie explains why the dip in PC and GPU shipment in 2022 Q2 is not as alarming as it appears
JPR: Discrete GPU Market Grows in 2019 Q4; 2020 Q1 Outlook Tempered by Virus Concerns
March 9, 2020
Add in boards shipment increased in 2019 Q4 but 2020 Q1 likely flat, per JPR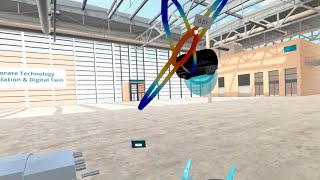 Autodesk Fusion adds ECAD tools, Siemens develops CAD for VR, JPR publishes CAD report, more
February 6, 2020
Autodesk Fusion adds ECAD tools, Siemens develops CAD for VR, JPR publishes CAD report, more
Overall GPU Shipment Up 7.2% from Last Quarter, Says JPR
August 25, 2017
JPR Virtualize 2015: How to Woo the Dedicated Workstation Users
November 9, 2015
Latest News
Editors' Chat: Rise of Cloud Platforms, AWS-Powered Simulation, News from Formnext, and More
DE editors discuss the news of cloud platforms from AU, AWS-Powered simulation, additive news from Formnext, and more
Boosting CAD Interoperability
Consolidation and change within industries that use engineering design software raise questions about CAD software interoperability.
BETA CAE Systems Releases v23.0.2 of its Software Suite
v23.0.2 is addressed to those that would like to delve deeper into v23.x.x potential, including a range of...
What's New in Arnold?
Autodesk product enables optimization of rendering and much more.
All posts