JPR: Discrete GPU Market Grows in 2019 Q4; 2020 Q1 Outlook Tempered by Virus Concerns
March 9, 2020
Add in boards shipment increased in 2019 Q4 but 2020 Q1 likely flat, per JPR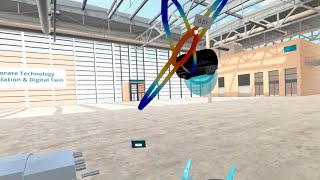 Autodesk Fusion adds ECAD tools, Siemens develops CAD for VR, JPR publishes CAD report, more
February 6, 2020
Autodesk Fusion adds ECAD tools, Siemens develops CAD for VR, JPR publishes CAD report, more
Overall GPU Shipment Up 7.2% from Last Quarter, Says JPR
August 25, 2017
JPR Virtualize 2015: How to Woo the Dedicated Workstation Users
November 9, 2015
Latest News
Three Ways Generative Design is Transforming Business
Generative design is an exploration tool that uses artificial intelligence and machine learning to simultaneously generate multiple solutions based on...
Generative Design Helps Create New Wheels that are 35% Lighter
By using generative design technology, Briggs Automotive Company (BAC) was able to shed an additional 4.8 kilograms (10.5 lbs) for the latest...
Hyundai is Driving Mobility Innovation with Generative Design
Hyundai Motor Group is pushing the boundaries of vehicle development and reimagining how vehicles might traverse the world. In a...
How to Get Started with Generative Design
Generative design allows you to simultaneously generate multiple CAD-ready options based on real-world manufacturing constraints and product performance requirements. Try...
All posts