Markforged Appoints Shai Terem as President and COO
December 4, 2019
Industrial additive manufacturing veteran to oversee go-to-market, finance, people and operations teams at Markforged.
Markforged and MSC Software Pursue Partnership
November 21, 2019
In other MSC Software news, the company unveiled at Formnext 2019 its MSC Apex Generative Design, a new design optimization solution.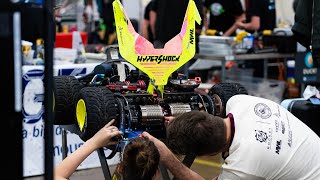 3D Printed Combat Robots
November 1, 2019
View how the team used 3D printed carbon fiber parts to boost strength and durability while minimizing weight across the drivetrain of the 3D printed robot.
Markforged Opens Manufacturing Facility in Massachusetts
October 22, 2019
An 81% increase in production over the past year has led the company to open a 25,000-square-foot facility.
Materials Madness: AM Gains Traction for Production Applications
October 17, 2019
New high-performance materials are improving ROI and expanding the business case for 3D printing production-class applications.
Investment Trends in 3D Printing Composites Report Identifies Emerging Technologies
October 1, 2019
Some technology advancements being unveiled in 3D printing are enabling new processes and materials for composite 3D printing.
(Finding) the Right Stuff
October 1, 2019
Impressed with all the cool shapes you can build on a 3D printer? What's even more cool are all the different materials you can use to make them.
Editor's Picks: Sept. 19-25, 2019
September 27, 2019
One of the picks will be chosen as DE's Editor's Pick of the Week.
Markforged Releases Inconel 625 Superalloy for 3D Printing
September 24, 2019
Engineers can now 3D print Inconel 625, opening up new metal applications in corrosive and extreme heat environments.
Partner Content
Made in Metal but Lighter
September 12, 2019
As Metal AM Attracts Attention, the Need for Simulation Grows.
Markforged Debuts Metal and Carbon Fiber Print Farms
August 27, 2019
Industrial metal and carbon fiber additive manufacturing company releases more options for high-throughput 3D printing.
Dunlop Systems and Components Saves Money with Use of Markforged Carbon Fiber 3D Printing
August 8, 2019
Metal and composite 3D printing manufacturer helps automotive manufacturing giant cut cost and time.
Markforged Announces New R&D Innovation Center in Massachusetts
July 18, 2019
Additive manufacturing company to double the size of its software and AI developer teams in 2019.
Markforged 3D Printers to be Featured in the BattleBots 2019 World Championship
June 6, 2019
Markforged helped 29 BattleBots teams compete for the title with metal-strength, lightweight parts.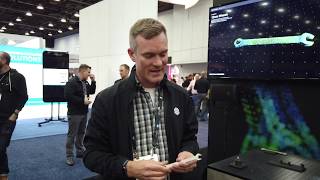 Markforged Debuts Blacksmith Artificial Intelligence (AI) Software for Metal 3D Printing
May 29, 2019
Using artificial intelligence to make automate additive metal manufacturing quality control
Latest News
CIMdata Supports the PLM Green Global Alliance
CIMdata's Sustainability and Green Energy Practice Director Mark Reisig will moderate the Alliance's coverage of PLM and Green...
SprutCAM X Updates with Collision Avoidance
Collision Avoidance option now features an updated calculation algorithm.
Introducing Autodesk Fusion Industry Cloud
Built on the Autodesk Design & Make Platform, Fusion industry cloud is designed to transform product design and manufacturing by unifying...
ESTECO, Optimad Partner to Offer Embedded Explainable AI
This venture will bring machine learning and explainable artificial intelligence capabilities into ESTECO software solutions, the company reports.
What Will Digital Twins Look Like in 5 Years?
A clear definition and view of the technology is only now taking shape.
Flow Science Releases FLOW-3D POST 20
FLOW-3D POST 2023R2 introduces support for a new results file format that enables faster postprocessing, the company reports.
All posts