Top Story
A Reality Check for Simulation
June 21, 2021
Simulation needs test-based validation to be credible.
A Reality Check for Simulation
June 21, 2021
Simulation needs test-based validation to be credible.
Prelude to CAASE21: Autonomous, Connected Vehicles Present New Simulation Challenges
May 27, 2021
CAASE21 Keynote presenters discuss how connectivity and autonomy is changing vehicle design.
FREE CONFERENCE: CAASE21
May 25, 2021
NAFEMS Americas and Digital Engineering present the the Conference on Advancing Analysis & Simulation in Engineering (CAASE21) online.
CAASE21 Preview: Trusting the Model
May 18, 2021
In his upcoming CAASE21 presentation, Jakob Hartl of Purdue University offers a rigorous approach to putting faith in simulation results.
CAASE21 Online Conference Coming in June
April 26, 2021
NAFEMS Americas, Digital Engineering present fourth event exploring the use of simulation and analysis across the design/development process.
NAFEMS to Host Simulation in Automotive Seminar
March 8, 2021
Virtual event to take place March 16-18 in 3 three-hour sessions.
What Will the New Normal Look Like?
February 1, 2021
Here at Digital Engineering, we have spent much of the past year evaluating how the pandemic affected the working life of our engineering audience, and the way they use technology.
NAFEMS Calls for Abstracts for 2021 Congress
January 25, 2021
NAFEMS preps for first hybrid Congress, combining the face-to-face event with virtual online components.
NAFEMS Modifies Dates for World Congress 2021
December 3, 2020
You spoke and NAFEMS listened—and adjusted accordingly by issuing a later date for 2021 Congress.
NAFEMS Puts Out Call for Papers for 2021 Congress
September 3, 2020
The Congress is an independent, international forum for engineering analysis that will be a hybrid event in 2021.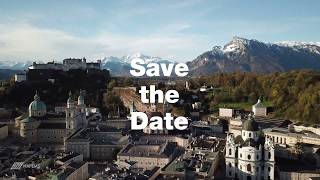 NAFEMS World Congress 2021 Issues Call for Papers
July 13, 2020
Salzburg event will provide in-person and online options for attendees.
CAASE20: Diving into Diversity in the STEM Workplace
June 26, 2020
Harvey Mudd College president offers practical insights into tackling diversity from an academic perspective.
CAASE20 Keynote: CAE Spread Across the Enterprise Boosts Competitiveness
June 19, 2020
Monica Schnitger, president & principal analyst, Schnitger Corp., delved into "Leveraging Simulation Across the Modern Enterprise" at the virtual CAASE20 during her keynote presentation. 
CAASE20 Keynote: Simulation Governance Can Carry You Through the Post-COVID World
June 17, 2020
On Day Two of CAASE20 Virtual Conference, analysts propose use of simulation governance to cope with engineering in the socially distanced era
CAASE20 Presentation: Justifying Spending More on Simulation During a Crisis
June 16, 2020
Presenter argues investment in R&D during the crisis is the key to beat competition
Latest News
Luxion Releases KeyVR Update
KeyVR brings One-Click VR to collaborative design with new control, interface and performance features for enhanced 3D experiences, company says.
Voxel8 Additive Manufacturing Delivers Enhanced Comfort to Hush Puppies Brand
The latest shoes from Hush Puppies to hit the market starting in 2022 will incorporate Voxel8's multi-material additive manufacturing technology.
A Reality Check for Simulation
Simulation needs test-based validation to be credible.
Remcom Debuts Transient EM/Circuit Co-Simulation for TVS Diode ESD Protection Analysis
The new release supports the import of TVS diode netlist files and inclusion of their nonlinear behavior in a finite-difference...
All posts