Purdue University Turbulence Model May Aid in Design of Aircraft
January 19, 2021
Engineers enable simulation of complete 'dance' of colliding vortices at reduced computational time.
Purdue, West Point to Partner on Autonomous Race Car Challenge
December 11, 2020
The challenge, set for Oct. 21-23, is a series of events that has teams address topics such as artificial intelligence, sensors, data science and more in the successful operation of a high-speed autonomous race car.
Edge Computing Platform Offers Smart Monitoring Options
December 10, 2020
The IoT Edge platform from ClearBlade uses Edge AI technology to help companies and organizations monitor and predict performance for industries, including rail, manufacturing, retail, aerospace and agriculture.
Purdue University Uses Machine Learning to Classify Mechanical Objects
November 20, 2020
Purdue University mechanical engineers creates comprehensive open-source annotated database of more than 58,000 3D mechanical parts
Northrop Grumman Donates Shock Tunnel for Purdue Hypersonics Research
October 15, 2020
Once installed, Purdue will reportedly be only the second university in the U.S. to offer such a hypersonics test capability.
Robots with a Soft Touch
May 19, 2019
3D printed soft robots could could help address the shortage of healthcare workers.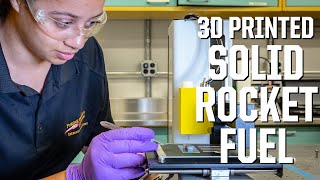 Purdue Start-Up Targets Defense Applications
December 18, 2018
Process allows for the printing of thick materials with high levels of precision by applying ultrasonic vibrations to the nozzle to reduce friction and allow for smooth materials flow.
Purdue Prints Extremely Viscous Materials
July 6, 2018
The researchers were able to 3D print viscous materials by applying a high-amplitude ultrasonic vibration to the nozzle of the 3D printer.
Purdue Polytechnic Institute and Anark Partner to Deliver Digital Thread Curriculum
June 12, 2018
Anark Core and MBEWeb will be deployed as part of Purdue's MBE and Digital Thread education and professional training programs
Hands-on Machine Engineering
December 1, 2017
Student Design Competition Profile: The Rube Goldberg Machine Contest
Wind Turbines Buoyed By Public-Private Partnerships
February 14, 2017
The partners plan to explore new developments in thermoplastic materials with the goal to lower wind turbine production costs, improve recyclability and expand applicability.
Purdue University Announces Indiana Manufacturing Institute
June 26, 2015
The center will focus on composite materials research.
Digital Training for Engineering Students
July 1, 2014
Engineering students get digital access to simulation and design software training materials.
Latest News
Dassault, STMicroelectronics, Others Team Up to Create Software Republique
New collaboration to serve as an ecosystem for intelligent and sustainable mobility.
MachineWorks 8.3 Release Debuts
MachineWorks' surface detection capabilities have been upgraded.
NVIDIA Launches Omniverse Design Collaboration and Simulation Enterprises
Computer makers launch workstations and NVIDIA-certified systems for Omniverse; BMW Group, Ericsson, Foster + Partners, WPP among early adopters.
Sponsored Content
Accelerated Generative Design 
Emerging applications in the generative design and additive manufacturing space embrace more powerful compute resources
All posts