Top Story
Araqev Tackles 3D Printing Quality Control
May 2, 2022
Purdue University company leverages machine learning to create closed-loop, smart controls to enhance 3D print quality.
Charting a flight plan for in-space manufacturing
August 25, 2022
UNH, NASA, and Purdue engineers are collaborating to explore what it takes to commercialize the space manufacturing economy.
Araqev Tackles 3D Printing Quality Control
May 2, 2022
Purdue University company leverages machine learning to create closed-loop, smart controls to enhance 3D print quality.
Startup Araqev Debuts Additive Software
April 26, 2022
Araqev's software helps end users print products in only a few design iterations, leading to less scrap material and machining time, the startup reports.
Purdue Launches Hypersonics Materials Research
February 11, 2022
New center will develop high-temperature materials along with the corresponding manufacturing processes.
Students, Start Your Engines
November 15, 2021
Student Competition Profile: Purdue University evGrand Prix Student Competition
Systems Modeling Techniques Take Aim at a More Sustainable Future
October 25, 2021
Purdue team employs fast, automated modeling to map the physical economy in an effort to test drive steps to sustainability.
Study: Indiana Manufacturers Ready to Implement Data
August 27, 2021
The study also recommended training the current and future workforce in using artificial intelligence and expanding AI-related data availability to include rural areas.
CAASE21 Preview: Trusting the Model
May 18, 2021
In his upcoming CAASE21 presentation, Jakob Hartl of Purdue University offers a rigorous approach to putting faith in simulation results.
Purdue University Turbulence Model May Aid in Design of Aircraft
January 19, 2021
Engineers enable simulation of complete 'dance' of colliding vortices at reduced computational time.
Purdue, West Point to Partner on Autonomous Race Car Challenge
December 11, 2020
The challenge, set for Oct. 21-23, is a series of events that has teams address topics such as artificial intelligence, sensors, data science and more in the successful operation of a high-speed autonomous race car.
Edge Computing Platform Offers Smart Monitoring Options
December 10, 2020
The IoT Edge platform from ClearBlade uses Edge AI technology to help companies and organizations monitor and predict performance for industries, including rail, manufacturing, retail, aerospace and agriculture.
Purdue University Uses Machine Learning to Classify Mechanical Objects
November 20, 2020
Purdue University mechanical engineers creates comprehensive open-source annotated database of more than 58,000 3D mechanical parts
Northrop Grumman Donates Shock Tunnel for Purdue Hypersonics Research
October 15, 2020
Once installed, Purdue will reportedly be only the second university in the U.S. to offer such a hypersonics test capability.
Robots with a Soft Touch
May 19, 2019
3D printed soft robots could could help address the shortage of healthcare workers.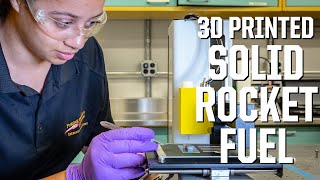 Purdue Start-Up Targets Defense Applications
December 18, 2018
Process allows for the printing of thick materials with high levels of precision by applying ultrasonic vibrations to the nozzle to reduce friction and allow for smooth materials flow.
Latest News
e-CAD Steel Now Supports GstarCAD 2023
The e-CAD Steel add-on provides flexible drawing of many types of standard steel elements.
Additive Manufacturing Users in Focus
The AMUG 2023 Conference continues to build on end user participation to move the industry forward.
Editor's Pick: Accelerate Multidisciplinary Simulation
Ansys 2023 R1 update focuses on speed and capacity improvements, Ansys says.
UltiMaker Launches the S7 Flagship S-Series 3D Printer
The UltiMaker S7 builds on the S-Series printers, with new features including an integrated Air Manager and a flexible build...
All posts