Top Story
Systems Modeling Techniques Take Aim at a More Sustainable Future
October 25, 2021
Purdue team employs fast, automated modeling to map the physical economy in an effort to test drive steps to sustainability.
Systems Modeling Techniques Take Aim at a More Sustainable Future
October 25, 2021
Purdue team employs fast, automated modeling to map the physical economy in an effort to test drive steps to sustainability.
Study: Indiana Manufacturers Ready to Implement Data
August 27, 2021
The study also recommended training the current and future workforce in using artificial intelligence and expanding AI-related data availability to include rural areas.
CAASE21 Preview: Trusting the Model
May 18, 2021
In his upcoming CAASE21 presentation, Jakob Hartl of Purdue University offers a rigorous approach to putting faith in simulation results.
Purdue University Turbulence Model May Aid in Design of Aircraft
January 19, 2021
Engineers enable simulation of complete 'dance' of colliding vortices at reduced computational time.
Purdue, West Point to Partner on Autonomous Race Car Challenge
December 11, 2020
The challenge, set for Oct. 21-23, is a series of events that has teams address topics such as artificial intelligence, sensors, data science and more in the successful operation of a high-speed autonomous race car.
Edge Computing Platform Offers Smart Monitoring Options
December 10, 2020
The IoT Edge platform from ClearBlade uses Edge AI technology to help companies and organizations monitor and predict performance for industries, including rail, manufacturing, retail, aerospace and agriculture.
Purdue University Uses Machine Learning to Classify Mechanical Objects
November 20, 2020
Purdue University mechanical engineers creates comprehensive open-source annotated database of more than 58,000 3D mechanical parts
Northrop Grumman Donates Shock Tunnel for Purdue Hypersonics Research
October 15, 2020
Once installed, Purdue will reportedly be only the second university in the U.S. to offer such a hypersonics test capability.
Robots with a Soft Touch
May 19, 2019
3D printed soft robots could could help address the shortage of healthcare workers.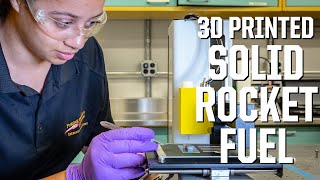 Purdue Start-Up Targets Defense Applications
December 18, 2018
Process allows for the printing of thick materials with high levels of precision by applying ultrasonic vibrations to the nozzle to reduce friction and allow for smooth materials flow.
Purdue Prints Extremely Viscous Materials
July 6, 2018
The researchers were able to 3D print viscous materials by applying a high-amplitude ultrasonic vibration to the nozzle of the 3D printer.
Purdue Polytechnic Institute and Anark Partner to Deliver Digital Thread Curriculum
June 12, 2018
Anark Core and MBEWeb will be deployed as part of Purdue's MBE and Digital Thread education and professional training programs
Hands-on Machine Engineering
December 1, 2017
Student Design Competition Profile: The Rube Goldberg Machine Contest
Wind Turbines Buoyed By Public-Private Partnerships
February 14, 2017
The partners plan to explore new developments in thermoplastic materials with the goal to lower wind turbine production costs, improve recyclability and expand applicability.
Purdue University Announces Indiana Manufacturing Institute
June 26, 2015
The center will focus on composite materials research.
Latest News
Spanish Winery Makes Use of Dassault Systèmes' 3DEXPERIENCE Platform
Familia Torres winery is using the 3DEXPERIENCE platform on the cloud to digitally manage the innovation development process more efficiently...
ASSESS Initiative Names Hexagon as an ASSESS 2022 Complete Gold Sponsor
The Complete ASSESS sponsorship includes sponsorship for the ASSESS webinars, the upcoming ASSESS 2022 Congress and for general ASSESS Initiative activities.
Editor's Pick: 1-Meter Build Chambers for Professional 3D Printing
There's now an updated version of its ONE large-format 3D printer and a new PRO model with additional features for...
Aras Extends Leadership with Most Agile Release Cadence
Starting with Aras Innovator 14, new platform features, plus any updates to applications, connectors or platform components, will be released together...
All posts