Robots with a Soft Touch
May 19, 2019
3D printed soft robots could could help address the shortage of healthcare workers.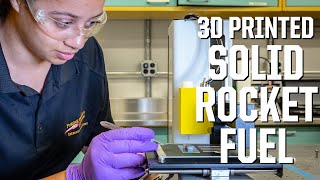 Purdue Start-Up Targets Defense Applications
December 18, 2018
Process allows for the printing of thick materials with high levels of precision by applying ultrasonic vibrations to the nozzle to reduce friction and allow for smooth materials flow.
Purdue Prints Extremely Viscous Materials
July 6, 2018
The researchers were able to 3D print viscous materials by applying a high-amplitude ultrasonic vibration to the nozzle of the 3D printer.
Purdue Polytechnic Institute and Anark Partner to Deliver Digital Thread Curriculum
June 12, 2018
Anark Core and MBEWeb will be deployed as part of Purdue's MBE and Digital Thread education and professional training programs
Hands-on Machine Engineering
December 1, 2017
Student Design Competition Profile: The Rube Goldberg Machine Contest
Wind Turbines Buoyed By Public-Private Partnerships
February 14, 2017
The partners plan to explore new developments in thermoplastic materials with the goal to lower wind turbine production costs, improve recyclability and expand applicability.
Purdue University Announces Indiana Manufacturing Institute
June 26, 2015
The center will focus on composite materials research.
Digital Training for Engineering Students
July 1, 2014
Engineering students get digital access to simulation and design software training materials.
Latest News
Mazda Taps into Siemens' Model-based Generative Engineering Tools
Mazda realizes electrical and electronic design productivity and innovation using the Capital model-based generative design flow.
Hexagon Unveils RS6 Laser Scanner
The RS6 Laser Scanner is the new flagship 3D scanner for the Absolute Arm 7-Axis, according to Hexagon.
SME, Stratasys Announce Winners of FANUC-Inspired SkillsUSA Additive Manufacturing Competition
Six teams—three high school and three college teams—received top honors for the designs they created during the three-day...
Design Engineering Teams Choose Process Over Products
The State of Product Development & Hardware Design 2019 survey results contain some surprises.
All posts