Top Story
Why Digital Twins Need to Call the Cloud Home
April 26, 2021
The Cloud Connects Real-World Data to Digital Replica
Sponsored Content
Get Your Organization Ready To Capitalize On Cloud HPC Benefits
July 12, 2021
2021 Forrester Consulting Study.
Sponsored Content
Combining AI+HPC for Real-World Breakthroughs
June 29, 2021
Rescale and Google Cloud Platform have partnered together to offer the widest range of GPU and CPU classes needed to apply AI capabilities to HPC workloads.
Sponsored Content
Cloud Adoption is Driving HPC Toward Digital R&D
May 25, 2021
High Performance Computing is a massive industry ($55 billion by 2024) that is the lifeblood of research and science innovation. From supersonic jets to developing cures for pandemics – research engineers rely on HPC for algorithmically complex workloads running on massive datasets.
Sponsored Content
Enabling Large Scale Multidisciplinary Design Optimization with the Cloud
May 11, 2021
In this webinar, Professor Joaquim R. R. A. Martins from the University of Michigan's Aerospace Department shares his perspectives on the promises and challenges of MDO and showcase his lab's cutting edge work in MDO applied to aircraft...
Sponsored Content
2021 State of Cloud HPC Report
May 7, 2021
Insights, statistics, and sentiments from leading high performance computing practitioners.
Why Digital Twins Need to Call the Cloud Home
April 26, 2021
The Cloud Connects Real-World Data to Digital Replica
Sponsored Content
FREE WEBINAR: Speeding up CFD with Intelligent Computing for Digital R&D
February 11, 2021
Learn how Daikin Applied is using CFD analysis via Rescale to accelerate product development and improve manufacturing.
Rescale and Hyundai Motor Group Team Up to Boost Mobility Innovation
September 24, 2020
Companies build a multi-cloud high-performance computing environment.
Editor's Picks: June 25-July 1, 2020
July 6, 2020
One of the picks will be chosen as DE's Editor's Pick of the Week.
Rescale Introduces HPC Analytics Platform Designed for Business Leaders
June 29, 2020
Rescale Insight expands HPC market with enterprise controls for the CFO, CIO and CTO.
Calling All COVID-19 Researchers: Rescale Team Wants to Help
April 1, 2020
Rescale, Google Cloud Platform, and Microsoft Azure report they will fund millions in computing for those working on COVID-19 research.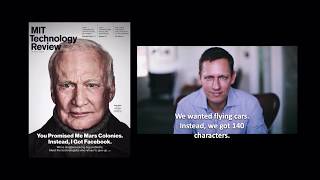 DE Video News Roundup for 2020 March 13
March 11, 2020
Tradeshows cancelled due to Corona virus outbreak, Big Compute 20 tackles big issues, GPU report published, more
Big Compute 20: Tackling the Big Issues for a Better Future
March 2, 2020
HPC service provider Rescale and partners host conference on use of high performance computing
Making Digital Thread Work for You
March 1, 2020
Digital thread initiatives may require a mix of on-premise and cloud-based compute resources.
HPC Transforms 3D Printing
March 1, 2020
Design for additive manufacturing is pushing more companies to tap into cloud and high-performance computing resources.
Latest News
NAFEMS World Congress 2021 Moves Online
The focus is on working to transform the online congress experience into something engaging for its community of attendees, NAFEMS...
Editor's Pick: New reverse engineering software
Hexagon Manufacturing Intelligence REcreate turns 3D data from various sources into a model made for further design work or 3D...
Desktop Metal Acquires Aidro
Acquisition adds capabilities in design and high-volume production of fluid power systems via additive manufacturing.
Penguin Computing's TrueHPC Platform to Enable Innovations in Science and Technology
Penguin Computing awarded $68M to provide high-performance computing capabilities to Department of Defense.
All posts