Top Story
Big Compute 20: Tackling the Big Issues for a Better Future
March 2, 2020
HPC service provider Rescale and partners host conference on use of high performance computing
Editor's Picks: June 25-July 1, 2020
July 6, 2020
One of the picks will be chosen as DE's Editor's Pick of the Week.
Rescale Introduces HPC Analytics Platform Designed for Business Leaders
June 29, 2020
Rescale Insight expands HPC market with enterprise controls for the CFO, CIO and CTO.
Calling All COVID-19 Researchers: Rescale Team Wants to Help
April 1, 2020
Rescale, Google Cloud Platform, and Microsoft Azure report they will fund millions in computing for those working on COVID-19 research.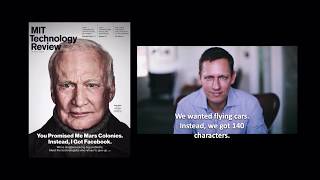 DE Video News Roundup for 2020 March 13
March 11, 2020
Tradeshows cancelled due to Corona virus outbreak, Big Compute 20 tackles big issues, GPU report published, more
Big Compute 20: Tackling the Big Issues for a Better Future
March 2, 2020
HPC service provider Rescale and partners host conference on use of high performance computing
Making Digital Thread Work for You
March 1, 2020
Digital thread initiatives may require a mix of on-premise and cloud-based compute resources.
HPC Transforms 3D Printing
March 1, 2020
Design for additive manufacturing is pushing more companies to tap into cloud and high-performance computing resources.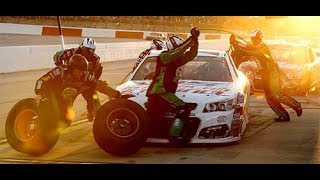 Digital Twin Helps RCR Race to the Finish Line
December 2, 2019
Simulation and technology advances like the digital twin give RCR drivers an edge in horsepower and performance.
Rescale Debuts Federally-Compliant HPC Cloud Service
November 18, 2019
ScaleX Government delivers FedRAMP Moderate authorization and ITAR compliance.
Siemens Expands SaaS Offerings to Simcenter Amesim and Simcenter 3D
November 5, 2019
The SaaS framework offers new tiered product bundles in which customers can select the right level of capabilities they need.
Keep It Simple, Keep Them Coming
June 1, 2019
An easy formula for estimating cost is part of some simulation software providers' strategy.
Editor's Pick: Siemens Simcenter Alliance with Rescale Offers HPC Performance
March 6, 2019
Rescale SaaS delivery provides compute resources on demand.
Rescale Sets Up Strategic Partnership with Siemens PLM Simcenter
March 6, 2019
Unlimited scalability supercharges Simcenter simulation.
Rescale Announces Strategic Partnership with Siemens PLM
March 5, 2019
Siemens PLM Software has partnered with Rescale to enable software as a service delivery of Siemens' Simcenter portfolio on Rescale's ScaleX platform.
Editor's Picks: February 21-27, 2019
February 27, 2019
One of the picks will be chosen as DE's Editor's Pick of the Week.
Latest News
FREE WEBINAR: From Prototypes to Mass Production - Micro Manufacturing Reinvented
A method called Projection Micro Stereolithography (PµSL) is emerging as a new technology to produce parts at a length...
3D Systems Steps in to Aid Hearing Device Maker's Workflow
Digital workflow combines Figure 4 technology and Figure 4 PRO-BLK 10 material—evolving from concept to final product in 4 days or less.
Electro Rent Launches Test & Measurement Website and E-commerce Platform
Enables customers to buy new and pre-owned equipment directly online.
BCN3D Reengineers 3D Printer Line Touting Productivity Focus
Revamped product family includes integrated desktop and workbench models featuring proprietary dual extruder technology.
All posts