Top Story
Rescale Debuts Federally-Compliant HPC Cloud Service
November 18, 2019
ScaleX Government delivers FedRAMP Moderate authorization and ITAR compliance.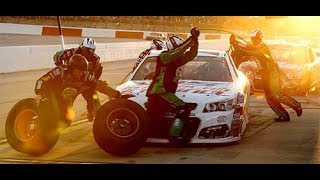 Digital Twin Helps RCR Race to the Finish Line
December 2, 2019
Simulation and technology advances like the digital twin give RCR drivers an edge in horsepower and performance.
Rescale Debuts Federally-Compliant HPC Cloud Service
November 18, 2019
ScaleX Government delivers FedRAMP Moderate authorization and ITAR compliance.
Siemens Expands SaaS Offerings to Simcenter Amesim and Simcenter 3D
November 5, 2019
The SaaS framework offers new tiered product bundles in which customers can select the right level of capabilities they need.
Keep It Simple, Keep Them Coming
June 1, 2019
An easy formula for estimating cost is part of some simulation software providers' strategy.
Editor's Pick: Siemens Simcenter Alliance with Rescale Offers HPC Performance
March 6, 2019
Rescale SaaS delivery provides compute resources on demand.
Rescale Sets Up Strategic Partnership with Siemens PLM Simcenter
March 6, 2019
Unlimited scalability supercharges Simcenter simulation.
Rescale Announces Strategic Partnership with Siemens PLM
March 5, 2019
Siemens PLM Software has partnered with Rescale to enable software as a service delivery of Siemens' Simcenter portfolio on Rescale's ScaleX platform.
Editor's Picks: February 21-27, 2019
February 27, 2019
One of the picks will be chosen as DE's Editor's Pick of the Week.
ITAR Compliance in the Age of On-Demand HPC
October 1, 2018
How to stay within ITAR's rigid boundaries while straddling the cloud's blurred borders.
Partner Content
Cloud 3.0: The Rise of Big Compute
September 10, 2018
The success of deep learning as the first Big Compute killer app signals an inflection toward exponentially greater use of large-scale, specialized computing.
Simulation in the Cloud
June 1, 2018
Cloud-based solutions allow engineers to access a wider variety of hardware instances than would be possible to support on-premise.
Startup OnScale to Offer SaaS CAE
March 1, 2018
HPE, SGI Servers for HPC to be on Rescale Cloud via Partnerships
February 22, 2018
Rescale announces that it will support HPE and SGI servers on its HPC platform.
Rescale's Turnkey Cloud HPC Platform Offers NVIDIA Tesla V100 GPU with NVLink
February 22, 2018
Rescale announces that NVIDIA Tesla V100 GPU accelerators and NVIDIA NVLink high-speed interconnect technology are available on Rescale's ScaleX turnkey cloud platform for AI and high-performance computing.
ANSYS and Rescale Offer Pay-Per-Use ANSYS Software on Rescale's Cloud
January 18, 2018
ANSYS Elastic Licensing can now be purchased directly through Rescale's ScaleX, a system-as-a-service cloud-based platform.
Latest News
3DEXPERIENCE World 2020 Highlights, Altium Launches Web-based PCB Viewer, AMD Releases Radeon Pro W5500
SolidWorks World returns under parent company Dassault Systemes' 3DEXPERIENCE Brand
Editor's Pick: Latest PolyJet 3D Printer Offers "Designed for Designers" Feature Set 
Stratasys J826 PolyJet 3D printer rounds out the company's line of line of full-color, multi-material photopolymer 3D printers as...
Designairspace Launches CAD in the Cloud Plan
P-4000 Bare Metal will be available to subscribers in North America and Europe via three data centers, giving them maximum...
Markforged Sets Up With Strategic Investment Agreement with In-Q-Tel
Partnership enables the U.S. government to leverage the Markforged industrial additive manufacturing platform for creating metal and continuous carbon...
All posts