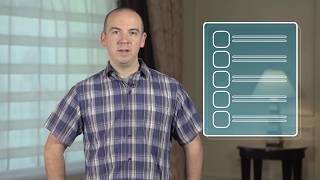 Top 5 Autodesk Vault User Fails to Avoid
February 6, 2019
IMAGINiT's manufacturing applications experts point to what works and what doesn't in Autodesk Vault.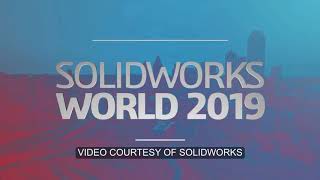 DE News Roundup: February 1, 2019
February 1, 2019
SolidWorks World announces keynote speaker, Carbon unveils new 3D printer, ANSYS launches 2019 R1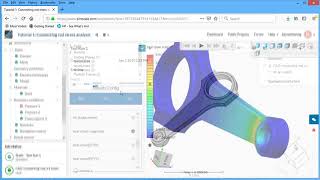 A Quick Look at SimScale's SaaS Simulation
January 11, 2019
Mini review of SimScale's Web-based Simulation includes video walk-through.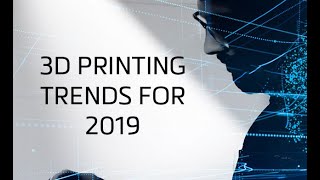 2019 3D Printing Trends
January 10, 2019
The revolutionary nature of 3D printing grew over decades.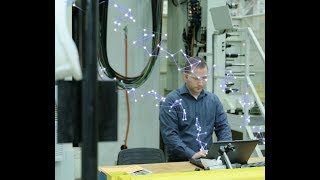 Mixing AI with Human Intelligence in Industrial Revolution
January 10, 2019
AI is a tool humans can use to design better products.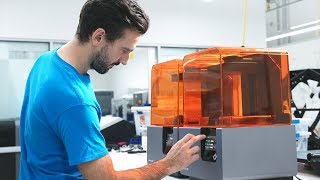 Inside Google ATAP: Blending Preproduction and 3D Printing
January 10, 2019
The Google Advanced Technology and Projects (ATAP) lab focuses on the future of products and production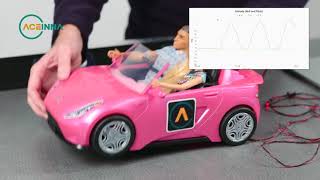 Measuring Dynamic Tilt with an IMU
December 19, 2018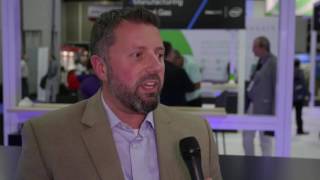 Sponsored Content
See Biomolecules Clearly
November 9, 2018
HPC helps researchers visualize molecular processes in high resolution.
Sponsored Content
Computing Cures to the Cloud and Back
November 9, 2018
Warch hybrid computing in action at Virginia Tech.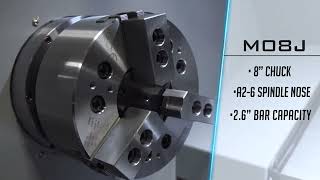 Sponsored Content
Tsugami M08J for Your CNC Machining Operations
November 7, 2018
The M08J CNC Lathe allows you to do many machining operations from turning, drilling, boring, and thread cutting. Ideal for a wide range of applications, the M08J is built for high accuracy, high productivity machining. The machine is...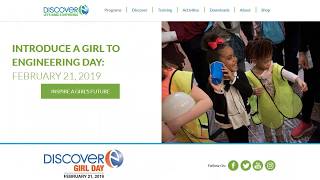 DE News Roundup: November 2, 2018
November 2, 2018
MIT launches online experiment to add human perspective on AI training for self-driving cars, Hexagon buys Bricsys, known for DWG-compatible BricsCAD, ANSYS launches new app store, and more.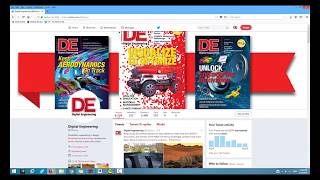 Watch This: Engineering News from 3Diligent, Autodesk, NASA and Fictiv
August 10, 2018
3Diligent takes a stand against 3D printed guns, Autodesk and NASA envision 3D-printed habitats for Mars, and a hardware business report from Fictiv.
Edge and Cloud Solutions for Engineering and Race Excellence
August 7, 2018
Discover how HPC cloud cluster with HPE Moonshot offers an edge in race car engineering and analytics. Learn how advanced analytics are employed at the edge (race pit) for real-time advantage and input for next-gen race cars.
GM Drives Vehicles of the Future with Generative Design
August 7, 2018
GM and Autodesk engineers apply generative design technology to reconceive a small vehicle component -- the seat bracket where seat belts are fastened. The resulting part is 40% lighter and 20% stronger than the original part.
Digital Engineering interviews E-Xstream engineering at CAASE 18
August 3, 2018
DE's Tony Lockwood interviews Ron Rogers from e-Xstream engineering at CAASE 18, the Conference on Advancing Analysis & Simulation in Engineering.
Latest News
Vertex Names Digital Transformation SVP
Shreekanth Moorthy will oversee digital transformation, business development initiatives.
Cadence Completes NUMECA Acquisition
Deal will add new CFD capabilities to system design strategy.
Editor's Pick: A simulation toolkit for complete electronics design 
Altair Simulation 2021 enables users to develop complex products that use 5G, fully test electronic board performance and conform to modern...
Walkinshaw Andretti United Taps Into 3D Printing to Prep for 2021 Supercar Event
Company joins forces with TCL Hofmann and Stratasys to Fused Deposition Modeling 3D printing solution for customized prototyping, tooling and...
All posts