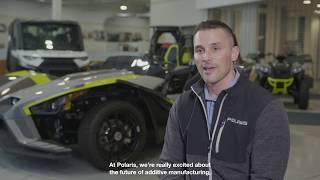 Stratasys Powers Innovation at Polaris
June 13, 2019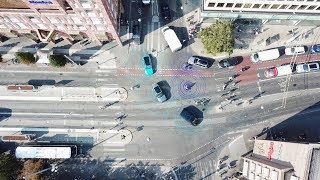 A 2019 Reality Check on Autonomous Driving
June 13, 2019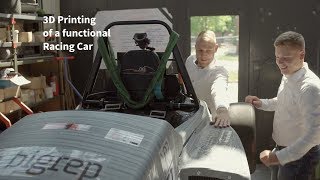 3D Printing a Functional Racing Car
June 13, 2019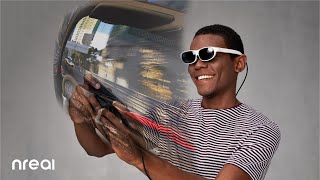 DE Video News: AR Tech at Augmented World Expo
June 6, 2019
Small compute boxes for augmented reality, holograms that respond to touch, and eye tracking to replace mouse clicks.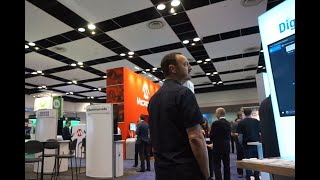 5G Concerns and Opportunities at IoT World 2019
May 15, 2019
Anxieties and opportunities around 5G at IoT World 2019, One-Click VR from Luxion KeyShot, ASSESS Congress set for October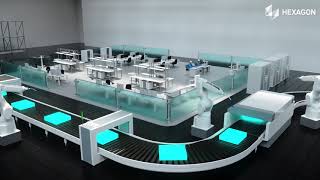 Hexagon and MSC Software Debut The Smart Factory
May 9, 2019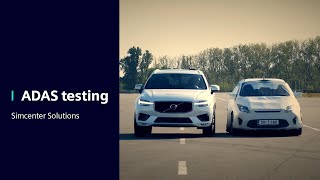 Siemens Takes Big Steps in ADAS Arena
May 9, 2019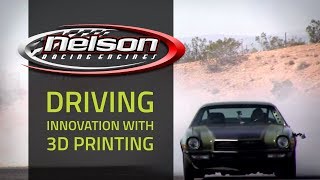 Nelson Racing Engines Drives Innovation with 3D Printing
May 9, 2019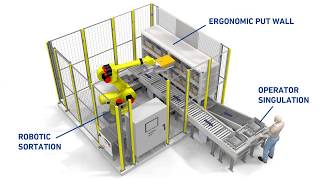 Digital Twins and Cyberphysical Security at AeroDef
May 3, 2019
DE Video News May 3, 2019: Digital twins and cyberphysical security discussions at AeroDef Conf, ANSYS acuires EDA firm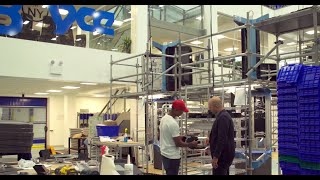 3D Printing for Public Safety
April 11, 2019
At Boyce Technologies, the company makes communications equipment mainly for New York City Transit and has found a way to add 3D printing to the production mix.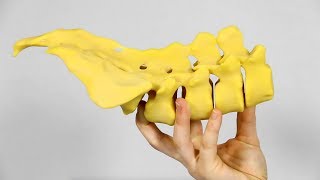 Medical Imagery Mixes with 3D Printing
April 11, 2019
Medical modeling company Trinota taps EnvisionTEC's 3D printing technology to reshape how medical models are presented to surgeons, hospitals and doctors.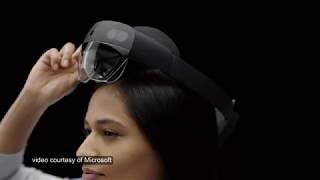 DE News Roundup March 15, 2019: HoloLens 2, V-Ray Next for Rhino, GTC and COFES, more
March 15, 2019
Microsoft debut HoloLens 2 at MWC, Chaos launches V-Ray Next for Rhino, NVIDIA gets ready for GTC, and more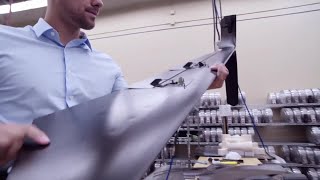 Aurora Flight Sciences' Aircraft Takes Flight with 3D Printing
March 6, 2019
Aurora teamed with Stratasys to develop a notably complex 3D printed jet-powered UAV.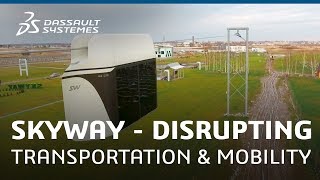 Transportation Disruption
March 6, 2019
SkyWay Technologies Co. turns to Dassault Systèmes and its 3DEXPERIENCE platform to design its transportation networks.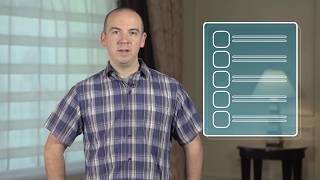 Top 5 Autodesk Vault User Fails to Avoid
February 6, 2019
IMAGINiT's manufacturing applications experts point to what works and what doesn't in Autodesk Vault.
Latest News
Bright Cluster Manager Is Now Qualified Software Stack for Intel Select Solutions for Simulation & Modeling
Bright Cluster Manager is a commercial cluster management software designed to automate the process of installing, provisioning, configuring, managing, and...
AMUG Gives Out DINO Awards
Award recognizes experience and service.
Nextflow Software Introduces Nextflow Studio
This fluid simulation software lets engineers manage easily their simulation projects and provides a graphical user interface (GUI) based on...
Ralf Hartmann of Airbus Defense & Space to Keynote ASSESS 2019 Congress
Hartmann's keynote presentation's title is "Multidisciplinary Integration Towards the Digital Twin."
All posts