Top Story
Tackling Large Assemblies
September 9, 2019
GPU memory is key to handling complex models.
Leading NVIDIA Channel Partner, PNY Technologies, Supports Data Science for Product Development
September 18, 2019
Detailing PNY Technologies' involvement with the NVIDIA-Powered Data Science Workstation specification.
Sponsored Content
Editor's Pick: Tapping Into Data Science for Product Development
September 18, 2019
PNY Technologies delivers NVIDIA's Data Science Workstation specification.
AMD Gains Ground in GPU Market Share, Report Indicates
September 12, 2019
The market shares haven't shifted much in the past year, but AMD has shown the greatest change expanding its percentage of the market almost every quarter, according to the report.
Boutique Computer Maker Releases Cutting Edge Visualization Notebook
September 11, 2019
BOXX Technologies GoBOXX SLM-17 is a slim notebook workstation that complies with the new NVIDIA RTX Studio Laptop specification.
Partner Content
Tackling Large Assemblies
September 9, 2019
GPU memory is key to handling complex models.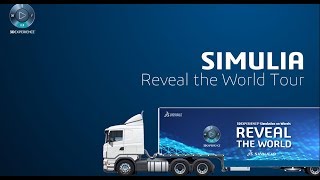 SIMULIA road trip, Unreal Engine 4.23 highlights, ANSYS and Edge Case Research partnership, more
September 6, 2019
Dassault Systèmes SIMULIA goes on the road to promote simulation, Epic Games launches Unreal 4.23 with Beta features, ANSYS and Edge Case Research partner to address autonomous vehicle hazard detection, GPU-based on-demand Bullet Render Fame goes live
SIGGRAPH 2019: AI-Driven Denoising Comes to the Forefront
August 8, 2019
NVIDIA showcases AI-driven filmmaking, AMD reveals denoising in ProRender, KeyShot joins the GPU crowd, more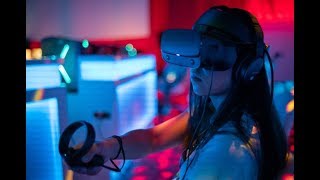 SIGGRAPH 2019 Highlights, NVIDIA's moon landing, AMD's AI-driven denoising, KeyShot on GPU
August 7, 2019
At SIGGRAPH 2019, NVIDIA recreates moon landing, AMD demo ProRender's AI-based denoising, Luxion reveals GPU-support in KeyShot, more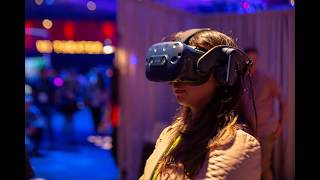 Altair HyperWorks 2019, AMD Workstation GPU for Under $200, SIGGRAPH Tackles AI and Ethics
July 3, 2019
In this week's DE Video News Roundup, Altair releases HyperWorks 2019, AMD introduces workstation GPU for under $200, SIGGRAPH 2019 set to tackle AI and Ethics
Sponsored Content
Editor's Pick: Tensor Cores and Real-time Ray Tracing Go Mobile
June 26, 2019
Lenovo introduces high-end versatility in a 15-in. mobile workstation.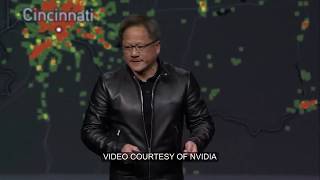 Video News Roundup: Epic Games' $100 Million Grant, NVIDIA's Workstation for Data Science
April 5, 2019
News from NVIDIA, TechSoft's HOOPS 2019 and Epic Games in this edition of DE's video roundup.
Plugging GPUs into the Metal AM Workflow
April 1, 2019
When it comes to metal-based AM, organizations are looking to harness the power of graphics processing units.
Editor's Pick: Next-Gen Design Visualization with Asset Management
March 20, 2019
Chaos Group V-Ray Next for Rhino 3D offers a new design visualization workflow.
NVIDIA RTX GPU Family Coming Online
October 24, 2018
PNY authorizes channel partners to accept pre-orders of NVIDIA's next-generation GPUs.
Dispatches from SIGGRAPH 2018: NVIDIA RTX with AI, Cloud Rendering from Chaos, Gravity Sketch for VR, and more
August 28, 2018
In NVIDIA's keynote at SIGGRAPH 2018, GPU maker reveals RTX lineup for GeForce and Quadro GPUs. Chaos Group launches V-Ray for cloud, Epic Games highlights Unreal Studio, and Gravity Sketch offers sketching for AR-VR.
Latest News
Siemens Buys Atlas 3D
Atlas 3D helps designers define optimal part orientations for "right first time" 3D printing; cloud-based, GPU-accelerated Sunata software can reduce...
Accellera Issues Standardization Initiative to Address Design Automation and Tool Interoperability for Functional Safety
Proposed working group established to determine industry interest for a standard to support a functional safety flow.
Aleph Objects Bought by FAME 3D
Aleph Objects is best known for its LulzBot line of 3D printers.
Hexagon CMM Platform Enhances Precision Part Manufacturers' Productivity
Hexagon's enhanced 3D multisensor OPTIV M coordinate measuring machine gives manufacturers of small and medium precision parts configuration flexibility.
All posts