Top Story
NVIDIA Acquires Arm in $40 Billion Deal
September 14, 2020
Acquisition of UK company gives NVIDIA its own CPU architecture, potential to expand reach in server, mobile phone markets.
NVIDIA to Acquire Arm for $40 Billion
September 14, 2020
GPU maker buys UK-based microprocessor technology supplier Arm, looks to build premier AI laboratory
NVIDIA Acquires Arm in $40 Billion Deal
September 14, 2020
Acquisition of UK company gives NVIDIA its own CPU architecture, potential to expand reach in server, mobile phone markets.
SIGGRAPH 2020: Intel Launches oneAPI Rendering Tool Kit
August 24, 2020
CPU leader Intel eases into the GPU-dominated rendering market with with new offering oneAPI Tool Kit
Sponsored Content
Does Your Workstation's Graphics Performance Measure Up?
August 7, 2020
The SPECviewperf benchmark is an important tool for gauging the graphics performance of an engineering workstation. 
Remaining Productive During Lockdown
June 15, 2020
Remote collaboration, virtual GPUs and video conferencing help advance projects during the COVID-19 crisis.
DE Podcast: Analyst Jon Peddie Explains COVID-19's Effect on the GPU Market
June 4, 2020
JPR releases graphics market report for 2020 Q1, shipments down, growth blunted by Coronavirus and shutdowns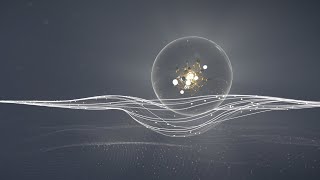 GTC Keynote: LIVE from the CEO Jensen Huang's Kitchen
May 14, 2020
NVIDIA CEO reveals GPU's role in the fight for COVID-19, new Ampere GPU architecture, partnership with BMW, more
Sponsored Content
Editor's Pick: NVIDIA-powered data center for high-performance applications
April 8, 2020
BOXX FLEXX rack-mounted data center platform is made for complex product development workflows.
NVIDIA Offers Free Access to Genome-Sequencing Software to COVID-19 Researchers
April 3, 2020
GPU maker NVIDIA hopes to accelerate virus research by giving away free licenses of Parabricks software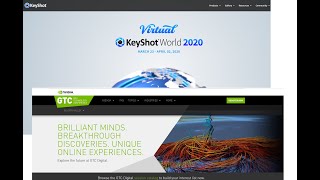 NVIDIA GTC and KeyShot World Go Virtual, 3D Printing Rushes to Produce PPE, More
March 26, 2020
Tech conferences switch to virtual events under lockdown, additive manufacturers spring into action to fight virusoutbreak
GTC Digital Draws 25K Registration, and Growing
March 19, 2020
GPU event switches to digital due to Coronavirus concerns, draws 25K registration
Folding at Home: Put Your GPUs to Work to Fight COVID-19
March 19, 2020
Crowd-sourced HPC project from Stanford University let you donate idle computing cycles for virus research.
Sponsored Content
How NVIDIA QUADRO RTX is Transforming Architectural Visualization
March 17, 2020
Through their Turing architecture, NVIDIA Quadro RTX GPUs are changing the way that architectural professionals work.
JPR: Discrete GPU Market Grows in 2019 Q4; 2020 Q1 Outlook Tempered by Virus Concerns
March 9, 2020
Add in boards shipment increased in 2019 Q4 but 2020 Q1 likely flat, per JPR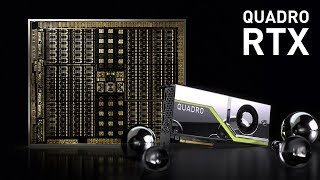 Sponsored Content
Passively Cooled Quadro RTX 8000 and RTX 6000 GPUs Optimized for the Data Center
February 25, 2020
The demand for visualization, rendering, data science and simulation continues to grow as businesses tackle larger, more complex workloads than ever before. However, enterprises looking to scale up their visual compute infrastructure face mounting budget constraints and deployment requirements.
Latest News
Majority of Engineering Teams May Continue Remote Work
66% of engineering firms indicate remote work will continue even after pandemic subsides.
Formlabs Expands Large-Format 3D Printing Line
Formlabs launches Form 3BL, for biocompatible printing, Wash L + Cure L, and ships Form 3L to enable engineers, designers, dental...
DP Technology Enhances ESPRIT CAM System With AI Capabilities
The CAM system's AI uses a digital twin of the CNC machine, tooling and workholding to drive ESPRIT's most advanced...
MathWorks Presents New Release 2020b of MATLAB and Simulink
Update includes expanded Simulink access, new products, major updates and hundreds of new features.
All posts