Top Story
NVIDIA Unveils New Ampere Architecture GPUs 
October 7, 2020
New NVIDIA RTX A6000 and NVIDIA A40 GPUs accelerate rendering, AI, VR/AR and compute workloads for millions of artists, designers and engineers.
AMD Set to Buy Xilinx, Challenging NVIDIA in HPC
October 27, 2020
GPU maker AMD to buy programmable chipmaker, seeking to boost HPC offerings
NVIDIA Unveils New Ampere Architecture GPUs 
October 7, 2020
New NVIDIA RTX A6000 and NVIDIA A40 GPUs accelerate rendering, AI, VR/AR and compute workloads for millions of artists, designers and engineers.
GTC: NVIDIA Omniverse Enables Real-Time, Virtual Collaboration
October 7, 2020
New Omniverse platform enters open beta; NVIDIA announces DPU products.
AMD COVID-19 HPC Fund Adds 18 Institutions and Five Petaflops of Processing Power
September 25, 2020
AMD EPYC CPUs and Radeon Instinct GPUs to power COVID-19-related research at Stanford School of Medicine, the University of Texas at Austin, UCLA, University of Toronto and other institutions globally.
NVIDIA to Acquire Arm for $40 Billion
September 14, 2020
GPU maker buys UK-based microprocessor technology supplier Arm, looks to build premier AI laboratory
NVIDIA Acquires Arm in $40 Billion Deal
September 14, 2020
Acquisition of UK company gives NVIDIA its own CPU architecture, potential to expand reach in server, mobile phone markets.
SIGGRAPH 2020: Intel Launches oneAPI Rendering Tool Kit
August 24, 2020
CPU leader Intel eases into the GPU-dominated rendering market with with new offering oneAPI Tool Kit
Sponsored Content
Does Your Workstation's Graphics Performance Measure Up?
August 7, 2020
The SPECviewperf benchmark is an important tool for gauging the graphics performance of an engineering workstation. 
Remaining Productive During Lockdown
June 15, 2020
Remote collaboration, virtual GPUs and video conferencing help advance projects during the COVID-19 crisis.
DE Podcast: Analyst Jon Peddie Explains COVID-19's Effect on the GPU Market
June 4, 2020
JPR releases graphics market report for 2020 Q1, shipments down, growth blunted by Coronavirus and shutdowns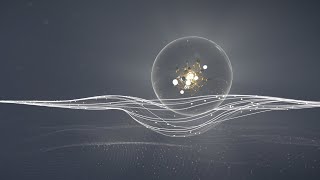 GTC Keynote: LIVE from the CEO Jensen Huang's Kitchen
May 14, 2020
NVIDIA CEO reveals GPU's role in the fight for COVID-19, new Ampere GPU architecture, partnership with BMW, more
GPU-Driven Engineering
May 1, 2020
Mainstream engineering technology embraces shift to GPU-based real-time rendering.
Sponsored Content
Editor's Pick: NVIDIA-powered data center for high-performance applications
April 8, 2020
BOXX FLEXX rack-mounted data center platform is made for complex product development workflows.
NVIDIA Offers Free Access to Genome-Sequencing Software to COVID-19 Researchers
April 3, 2020
GPU maker NVIDIA hopes to accelerate virus research by giving away free licenses of Parabricks software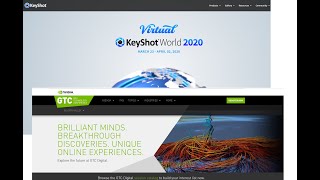 NVIDIA GTC and KeyShot World Go Virtual, 3D Printing Rushes to Produce PPE, More
March 26, 2020
Tech conferences switch to virtual events under lockdown, additive manufacturers spring into action to fight virusoutbreak
Latest News
Materialise Sees Sustainability as the Future of 3D Printing
Company focuses on reduction in waste, improvement in material re-use.
Sponsored Content
HPC Helps JSP Perform Ansys Simulations up to 35% More Efficiently
HPC boosts simulation efficiency.
Safran Transmission Systems Picks MSC Software to Manage Simulation Data
Web-based simulation and test data management system addresses all phases from project initiation through product launch and beyond.
GrabCAD Print Integrates With KeyShot Rendering Software
KeyShot by Luxion is real-time 3D rendering software that allows for intuitive designs and renders.
All posts